Spotlight Location: Ireland - Dublin
Global decision-making center is key to growing our brand worldwide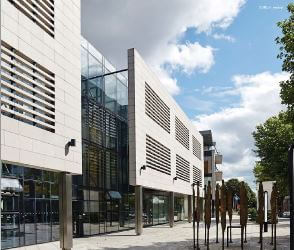 Located in Kilmainham, a Dublin neighborhood, our Irish office expands the company's presence in Ireland and serves as a global decision-making hub for Parexel. Our employees in Ireland are representing all of Parexel's business units, including Clinical Research Services (CRS), Parexel Consulting, and Parexel Informatics. The team is playing a strategic role in bringing Parexel's global brand to the world. The Dublin center also expands our Investigator Payment Office, originally opened in 2014.
Europe is important to our growth and business strategy, and Ireland specifically is a key country from which we can better serve our customers and continue our growth.
Ireland ranks first in the world for the availability of skills and fourth for quality of its education system, according to the IMD Competitiveness Report. The country is also a global center of excellence in the pharmaceutical industry, with nine of the top 10 pharmaceutical multinational companies located in Ireland.