Parexel Recruitment launches Chinese WeChat account
Parexel

has announced the official launch of a new WeChat recruitment account for their recruitment in China.

The new Chinese-language social media account brings our recruitment mobile. This new recruitment technology helps us bringing our culture, our values and our job opportunities to job seekers easier than ever before.

Professionals who follow Parexel on WeChat in China can access our latest career opportunities, our Employee Value Proposition and more information about our High Performance Culture. Our Chinese Talent Acquisition Team published recruitment news in local language.

We hope the new WeChat account will allow candidates gaining insights and applying for job openings easier than ever.

WeChat is one of the world's largest messenger apps with over a billion account and more than 550 million active users in China.

Job Seekers can follow Parexel in WeChat by scanning the QR code below or searching for Parexel.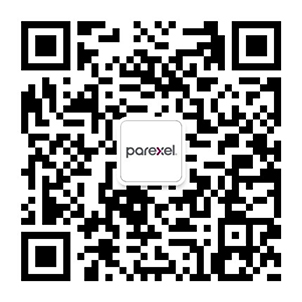 精鼎医药招聘启动中文微信公众号
精鼎医药正式宣布中文版微信招聘公众号在中国启动
全新的中文社交公众号, 体验移动性的招聘, 这种新颖的招聘技术,帮助我们更好地为求职者诠释和传播企业的文化、企业的价值, 以及热招的工作机会,比以往更加简便。
在中国, 职场人士关注精鼎医药公众号益处颇多, 你们将会获取到最新的职业发展机会, 你们将会更好地理解我们的员工价值主张, 更多地关注高绩效文化资讯, 我们中国的招聘团队, 将会发布更多中文的招聘动态。
我们希望全新的微信公众号, 将使得求职者能获得深刻的洞察, 以及, 求职者投递简历比以往更加简便。
微信是全球最大的通讯服务应用程序之一, 拥有约10亿的账号, 其中, 在中国有超过5.5 亿的活跃用户。
求职者可以通过扫描下方二维码或者搜索公众账号名"精鼎医药招聘", 关注精鼎医药招聘公众号。