Meet Bhavesh Patkar: Senior Director, FSP Biometrics (India)
"I strongly believe that people are always more important than numbers. Happy people make happy numbers…which makes even more people happy!"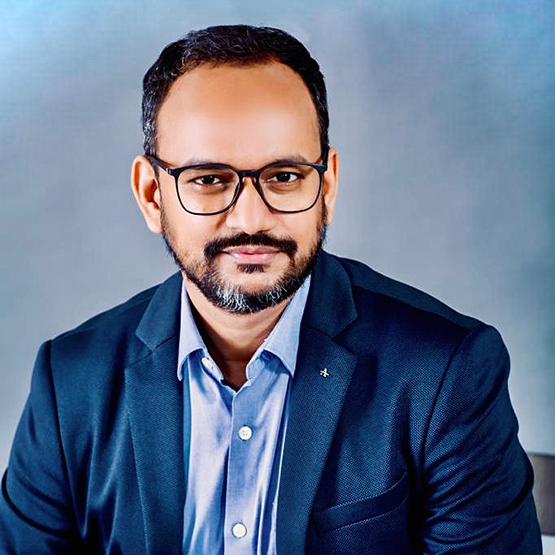 Bhavesh Patkar, Senior Director in FSP (Parexel Functional Services Provider), shares his typical day, how his career evolved over the years, and what skills are needed to be successful in his team. He is a compassionate millennial leader, creative thinker, and a Six Sigma Expert who loves to come up with out-of-the-box ideas driving innovative solutions. In his free time, he loves watching and playing sports and spending time with his family and friends.
What is your role and why did you join Parexel?
I joined Parexel in May 2015, having a lot of prior experience within the Data Operations space managing service delivery and driving client value creation projects for FSP accounts. Parexel was highly recommended to me by my friends and ex-colleagues across the globe in terms of its values, culture, and passionate leadership which helps advance the worldwide success of the biopharmaceutical and medical device industries in preventing and curing disease. Over the past 6 years, I have got multiple opportunities to learn new things and grow my career at Parexel. In my current role, I head the FSP group in India for Biometrics across Statistical programming and Data Management team in India.
Tell us a little bit about what you do every day.
A typical day for me includes meetings with my team and brainstorming solutions to both operational and functional challenges. This is followed by interactions with both internal and external stakeholders ensuring that we continue to deliver value to our clients.
Let's face it, the pandemic has taken its toll on all of us and we have been challenged in ways we never have before both professionally and personally. I always make it a point to empathetically listen to my team and support my team as much as possible during these tough times as they need it more than ever.
I strongly believe that people are always more important than numbers. Happy people make happy numbers…which makes even more people happy 😊!
What traits and skills are needed to be successful in your team at Parexel?
At Parexel, our standard practice while reviewing candidates is to look beyond our client's specific needs to also consider cultural intangibles. When we evaluate candidates for a role on FSP, we look beyond the expertise and skillset as for one to be successful on FSP they are also evaluated on non-tangible behaviors like overall attitude, personal values, motivations, personal goals, adaptability, and conscientiousness.
In turn, we see better results in both client satisfaction and employee retention as we get the right fit resources for the FSP model.
You are offering internal Lunch & Learns on the topic of Creative Leadership. What does it mean to you?
I have presented about Creative Leadership in multiple internal sessions and external conferences as this is a topic close to my heart. When we talk of leadership, we tend to relate leadership only with the rank that an individual holds within an organization like a manager/team lead, etc. But, leadership has nothing to do with rank in reality.
| | |
| --- | --- |
| | I am always reminded of this quote about leadership from Simon Sinek who is one of my favorite motivational speakers who says, "A true leader is someone who took the risk to express uncertainty, ask for help or head towards danger before anyone else!" |
When I talk about Creative Leadership in my sessions it implies for these leaders who might or might not have the rank in their respective organizations and how we should all try and build a collaborative work culture to support and inspire each other to be such creative leaders. Every small shift within the organization in embracing innovation will eventually make a big difference in this journey towards the destination of value creation.
What excites you most about the work you do?
My favorite part of my work is that it provides me an opportunity to motivate my team and collaborate with other groups to deliver high-quality results efficiently to our clients. I am passionate about my team and their careers, so I love mentoring and training them in order to strengthen their skills and capabilities. I also enjoy interacting with people from different groups to assist in identifying and providing innovative solutions to our clients.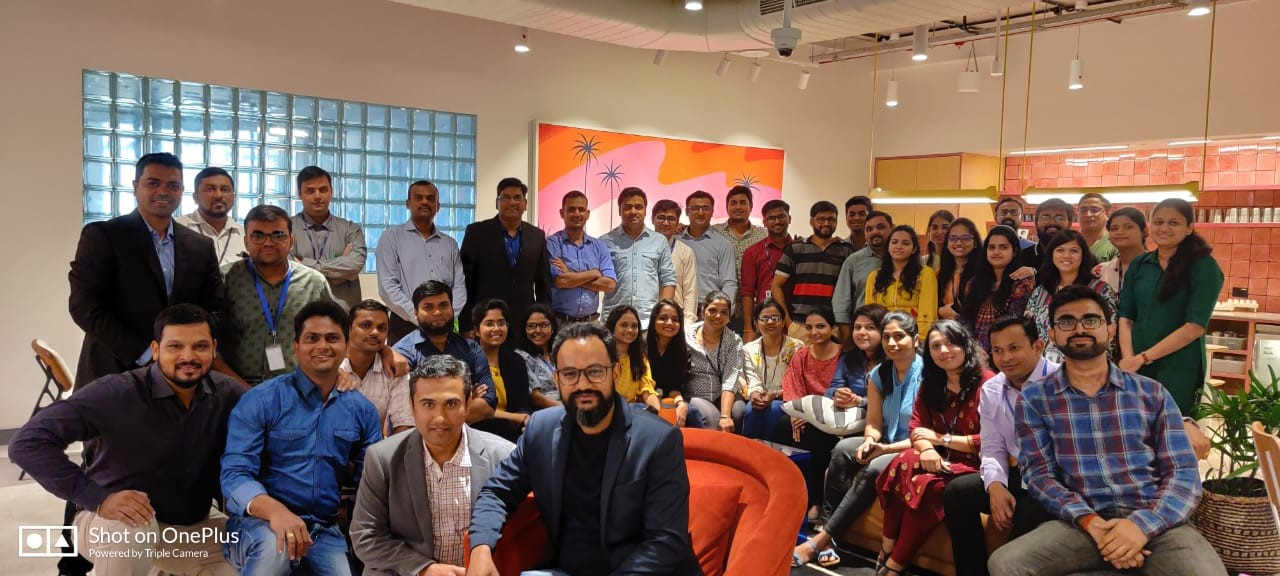 Picture of Bhavesh's teams in Mumbai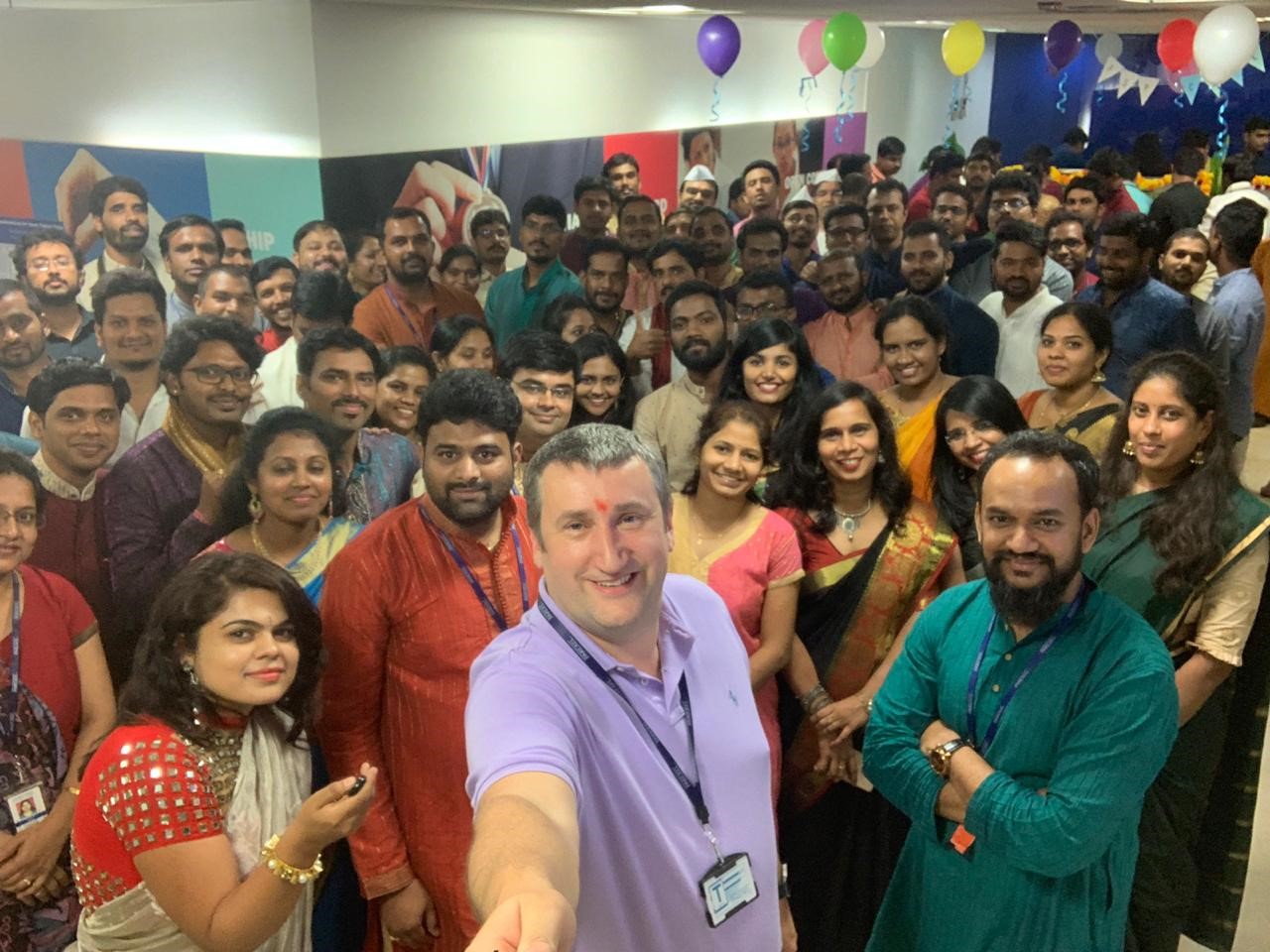 Picture of Bhavesh's teams in Hyderabad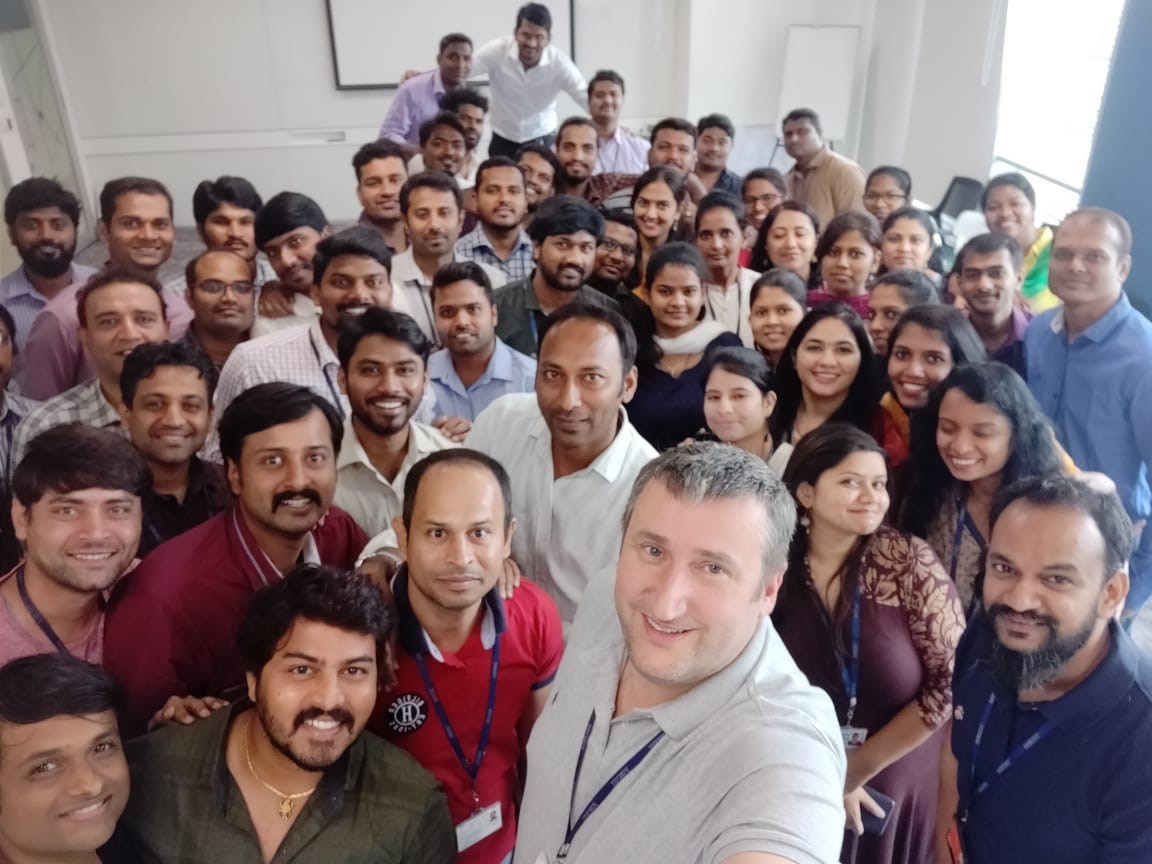 Picture of Bhavesh's teams in Bengaluru
How has Parexel supported your career development?
I have been lucky to have fantastic managers and mentors within Parexel who have always provided me the right direction and advice to grow my career. My senior colleagues have paved the way for my learning and led me to success through continuous encouragement and guidance.
Parexel India is now officially certified and recognized as a "Great Place to Work-Certified™" organization and we have such fantastic policies and processes in place for professional development and personal well-being.
What does Parexel's mission mean to you?
Parexel's mission is all about putting Patients First; how we can ensure we do our day-to-day 'with heart' and help our clients get medicines faster to the market, thereby helping millions of people worldwide to lead a better life.
What do you enjoy doing when you're not working?
Outside of work, I spend most of my time with my family and friends. I love watching and playing cricket, football, and tennis. Recently, I have also tried to apply my culinary skills in our kitchen, but it seems like I am going to need a lot of training and mentoring in this area. Overall, I appreciate the flexible work options provided by Parexel, as it helps me balance my work and life efficiently.
Tell us something most people don't know about you.
One thing that people don't know about me is that I have represented my school and college in 5 different sports – cricket, football, tennis, table tennis, and carrom.
©Photos by Bhavesh Patkar