Analizar investigación vital para pacientes en todo el mundo

En Parexel, los pacientes son la razón y el motivo de todo lo que hacemos. Trabajamos como equipo global para proporcionar terapias transformadoras e innovadores y para mejorar la salud de todos, en todo el mundo. Para cumplir con las demandas de este rol, nuestros equipos están conformados por expertos con capacitación especial, dedicados a acelerar los plazos y maximizar la eficiencia. Así, las empresas biofarmacéuticas pueden concluir sus ensayos clínicos en tiempo y forma.
Descubra todo lo que puede lograr en nuestras vacantes de trabajo, incluidos cargos de bioestadísticos, programadores estadísticos y gerentes de datos clínicos. Una vez presentada la solicitud, nuestro personal de contratación analizará dónde se emplearán mejor sus conocimientos dentro de los grupos de Oferta de servicio completo (Full-Service Offering, FSO) o Proveedor de servicio funcional (Functional Service Provider, FSP). Sin importar el grupo al que se le asigne, su trabajo será revolucionario, y lo hará desde el corazón With Heart™.
Bioestadísticos y programadores estadísticos

Los bioestadísticos y los programadores estadísticos de Parexel se ocupan de acompañar el desarrollo clínico mediante el análisis y la presentación de informes de datos clínicos. Nos ocupamos de toda la variedad de pruebas clínicas, desde estudios pequeños de investigadores hasta ensayos multinacionales. Y gracias a la experiencia obtenida de miles de proyectos, nuestro equipo de respaldo puede satisfacer las necesidades de las pruebas, en cada una de sus fases, incluida la planificación y conceptualización, el diseño, la consultoría y más.
Los nuevos miembros del equipo participarán de programas de capacitación de alta calidad y líderes en su clase, dedicados al desarrollo profesional, de gestión y ejecutivo.
Gestión de datos

Durante los últimos cinco años, nuestro grupo de Operaciones de datos globales ayudó a realizar aproximadamente 2080 proyectos que incluyeron datos para más de 700 000 pacientes. Somos uno de los equipos más grande de su tipo y nos aseguramos de realizar el seguimiento preciso de datos clínicos mientras gestionamos una gama completa de programas, independientemente de su tamaño.
Si bien somos una compañía internacional, nuestro grupo se mantiene enfocado en el diseño de bases de datos y desarrollo de software. Esto permite que cada miembro tenga acceso a una sólida red de información exclusiva de Parexel, al mismo tiempo que mantenemos el control de calidad y la uniformidad de los procedimientos operativos.
Explorar oportunidades

¿Está preparado para llevar tratamientos con fármacos nuevos a los pacientes que más los necesitan? Explore nuestras oportunidades biométricas y descubra qué significa trabajar desde el corazón With Heart™.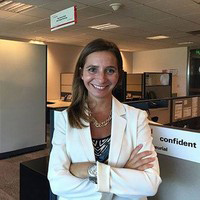 Maria Jose Vidal
Senior Talent Acquisition Advisor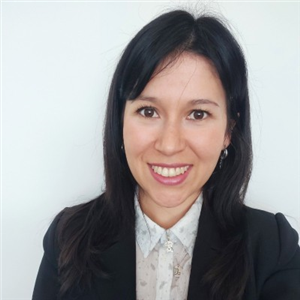 Beatriz Sardi
Candidate Development Specialist