Meet Courtney Ha: Senior Director, Data Management
"Each day brings a new success to celebrate, challenge to overcome, and more to learn. I firmly believe in lifelong learning and Parexel has given me that opportunity."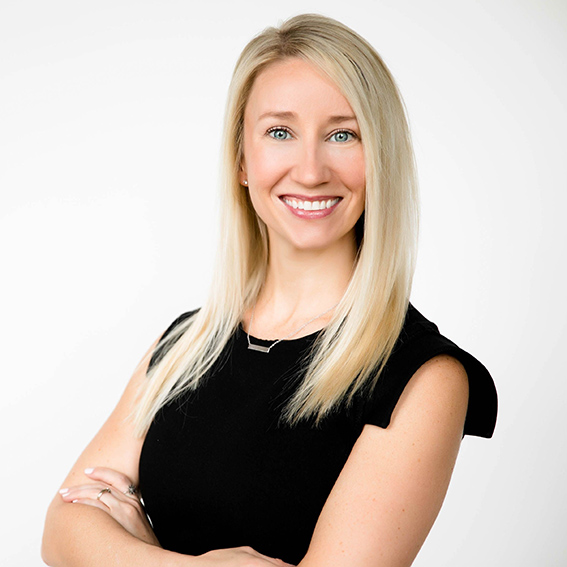 Courtney Ha, Senior Director in Data Management, shares her story about her development within Parexel, and how she enjoys giving these opportunities for growth back to her team. As a child, she wanted to become a Virologist, decided lab was not the right fit, and found her joy in driving forward Data Management activities to ensure successful clinical trials. She leads a busy life with three kids and enjoys spending her free time with her family in nature.
Please introduce yourself.
Hello, I'm Courtney Ha, and I'm a Senior Director in Data Management.
As a child, what would have been your dream job?
In high school, a teacher loaned me her copy of "The Hot Zone" by Richard Preston. Upon reading it, I was determined to be a Virologist working in a Level 4 lab. I did end up earning a B.S. in Microbiology and a Masters in Public Health, but decided lab work wasn't the right fit for me. I may not have found Parexel if I hadn't made that decision!
Tell us a little bit about what you do every day. What are your core responsibilities?
I currently oversee the North America Data Management Team. My responsibilities include supporting all North American team members and clients to ensure we are successful in delivering quality data with urgency. My team and I work with clients from Biotech to Enterprise and drive forward Data Management activities from pre-award through study close-out. I have a dedicated and talented team!
How would you describe what it's like to work at Parexel?
It's really exciting to work at Parexel, each day brings a new success to celebrate, challenge to overcome, and more to learn. It has been especially exciting to see my team dedicate themselves to the recent COVID-19 studies. Despite being busy with typical project work, everyone is engaged and ready to learn new technologies, apply their skills, and contribute to the solutions for this pandemic.
How has Parexel supported your career development?
Parexel has given me the opportunity to grow my career in a way I could not have achieved elsewhere in just 7 years' time. I'm grateful for the opportunities to develop myself from a Data Manager to Senior Director and grow my team with opportunities for their own career development. To provide an additional career pathway outside of Line Management, our department recently created a new Data Management Director position to meet the need for a technical career progression.
| | | |
| --- | --- | --- |
| | 2013 | Courtney joined Parexel as a Data Operations Leader |
| | 2015 | Associate Director, Data Management |
| | 2019 | Director, Data Management |
| | 2020 | Senior Director, Data Management |
In addition to the above, I've had the privilege to be involved in multiple leadership programs at Parexel—specifically aimed at supporting women in leadership. I've had the opportunity to attend conferences, obtain mentors and sponsors, and grow my network with strong talented women.
What does the Parexel brand promise "We care." mean to you?
There's a lot going on in North America currently; between racial injustice, COVID-19, wildfires, election stress, and whatever else the year brings. How we respond has to show the "We Care" principles whether at work or at home. "We Care" means seeing the good behind everything we do. The Parexel brand promise means that we believe in getting new products to market safely for our clients, to patients for their quality of life, and we respect each other along the way.
One of Parexel's Employee Value Proposition (EVP) attributes is offering our employees the ability to Embrace Flexibility or balance work with your personal life. How have you experienced this at Parexel?
With three kids it can be difficult to find balance, but Parexel has always been supportive. In September 2020, my daughter became ill and needed to be tested for COVID-19. There was no concern with me being away to take care of this and my peers and manager were genuinely concerned and there for me as we awaited her results. Thankfully, her results were negative but it meant a lot to me that I had my organization's support and full display of "We Care" principles.
What do you enjoy doing when you're not at work?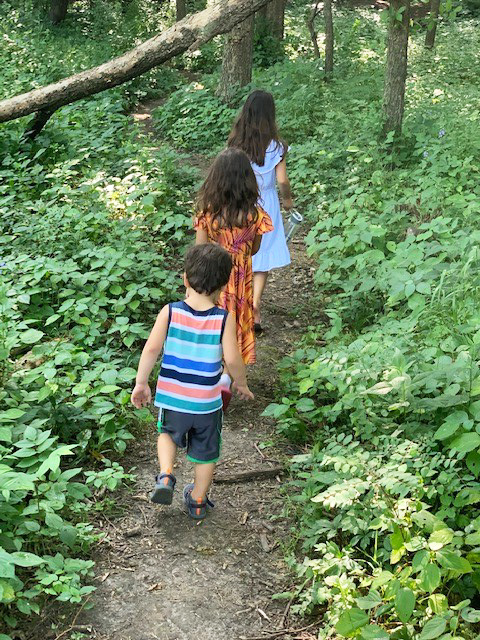 I have three kids aged 9, 6, and 3; they keep me plenty busy with school, gymnastics meets, soccer practices, and dance recitals. I also enjoy time with my husband, friends, and nature.
© Photos of Courtney's Family during a hike, and their girls on the first day of school.