Meet Deborah Wade: Corporate Vice President, Quality System & Process Management
"We all share the corporate goal of simplifying our processes so that we are easier to do business with."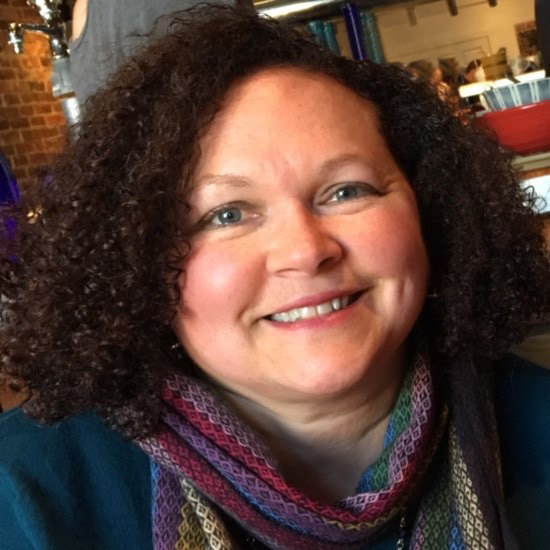 Deborah Wade, our CVP for Quality System & Process Management provides insights into her work, she advises on career progression at Parexel and what she is especially proud of out of her over 20 years at Parexel.
What advice can you give on making a difference and being successful at Parexel?
We offer diverse opportunities for people who want a fast-paced, meaningful career. Seize the opportunities offered to you in our global environment. Don't be afraid to take a chance, bring up new ideas, and break out of your comfort zone.
What is your role as leader of our Quality Management System team?
When the group was formed, my task was to bring together the Global Operational Excellence team led by Ian MacLoughlin and Business Process Management led by Annelise deVilliers to work together more synergistically and transform how the company does process management. Having this expertise under one umbrella allows us to combine various ways of working, expertise and lessons learned to streamline and standardize, ultimately improving how we manage processes across the company.

Right now, there are many things we aren't doing as well as we want to, and we don't have a standard way of simplifying processes across the company. We have a standard way of working in terms of managing control documents and changes to these documents, but we don't have a standard approach to integrated process management. And that's our focus with the bigger Process Optimization effort.
What do Process Optimization and Continuous Improvement mean to employees?
Process Optimization is focused on simplifying our processes and pursuing a much more efficient level of operational performance based on process management standards and Lean Six Sigma principles. It can be transformational. Continuous Improvement is the practice of enhancing day-to-day performance that we need to fix, improve or stabilize and is more incremental improvements.

Quality Management sets the framework for Process Management at Parexel. This framework enables the company to have planned and predictable process performance, which helps us deliver first-time quality to increase customer satisfaction, profitability and meet our regulatory requirements. Essentially, we take the existing process-related activities such as process ownership, process performance metrics, and process change control, and standardize and improve them. We need to move from being a very controlled document-centric to an integrated process management system.
This is a relatively new area for us. What was the impetus to create it?
We all share the corporate goal of simplifying our processes so that we are easier to do business with. Process Optimization techniques, Continuous Improvement, and having an integrated Process Management System framework leveraging operational excellence tools such as Lean Six Sigma will help us achieve this goal. We've always had aspects of process management in pockets of the organization, but as a combined business unit we're able to work more cohesively to provide an improved solution for the entire organization.
What do you like most about working for Parexel?
Most importantly the people – their professionalism, knowledge, and diversity of experience. Also, the evolution and transformation of the company. The industry has evolved and changed, and as a CRO we are always trying to stay a step or two ahead of our competitors. As the company has evolved, so have the opportunities. There are always new challenges and something new to do.
You've worked closely with our customers. How do you help deliver on our mission of advancing world health?
Working in the Quality organization has afforded me a broad and global perspective because we work across all the clinical trial functions and are able to see how the pieces fit together to run clinical trials that are compliant with regulations, meet or exceed our customers' expectations, and most importantly, are safe for patients.
What stands out over your 20 years at Parexel that you are especially proud of?
Building the Partnership Quality Program was exciting. The outsourcing model was changing for our customers and we needed to be ready from a Quality Management System and organizational standpoint. I began meeting with leaders who were involved in the early days of bringing together what we now call Enterprise Accounts. I worked with our Quality leaders to pull together our capabilities, so we were ready when this market started to evolve. These partnerships happened much quicker than we anticipated, and we were ready.
More recently, I am proud of my work to continuously improve our Quality Management System with a particular focus on Process Management. There has been a significant change in the industry in this space and we are ahead of the wave because we anticipated the changes and were prepared.
What are you most proud of in your life?
I am most proud of my family ─ my husband and three children ─ and their accomplishments.
What do you enjoy doing when you're not working?
I enjoy camping, boating, and the lakes and mountains in New Hampshire. The sunsets and views from the lake we camp on are breathtaking and I am always trying to capture the beauty of it in photos, but they never seem to do it justice.