Meet Sammie: Clinical Operations Manager
"Parexel has provided me many opportunities to help see what career path I would like to grow in."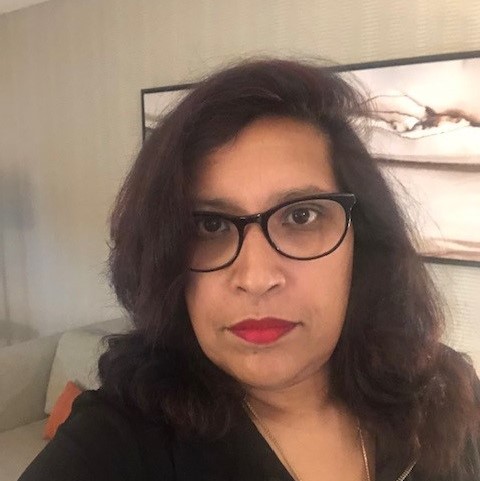 Sammie, Clinical Operations Manager, shares her story about her development within Parexel, her motivation to support her staff, and to support her clients and their patients to provide a better quality of life.
Please introduce yourself and your role at Parexel.
Hello, my name is Samantha (Sammie) Seepersad-Nayee and I am Clinical Research Associate (CRA) Line Manager (LM) here at Parexel. I started here in Feb. 2016 as a Senior CRA, and then in Oct. 2021 moved over to a LM position.
What does what a typical day in your job look like and what are your core responsibilities?
On a daily basis I help the CRAs with site, study, or system related questions; but also am a resource for them as well as a sounding board. I assist study teams where I can, and big part of that is resourcing for our studies. If needed, I may conduct, attend, or support co-monitoring visits or evaluate the CRA staff for the study. My role is also responsible for oversight of monitoring quality and metrics; which include trip reports, quality of reports, payments and TMF management.
What traits and/or skills needed to be successful in your role and department?
I believe that some of the following traits are a must to be successful in anything we do.



Being a team player. It does not matter who you are (Parexel employee, site or sponsor), we are all one team working to achieve the same goal, which is to bring new treatment opportunities to patients.
Ability to listen, take constructive feedback and act upon it.
Speak up, when necessary, for communication is important to ensure everyone is on the same page or understand what is expected.
The ability to think 'outside the box' for there will be times where the old way is no longer beneficial and you must come up with alternatives.

What challenges, and excites, you most in the work that you do?
I would say one of the biggest challenges for me is when someone is just not cut out be in their roll, even after all the training, guidance, and support. It is hard to inform someone that they are not meeting the requirements or objectives of the position. On the flip side, for someone who was not performing up to standard and then were able to make a complete 180, this is one of the best parts of the job – to see people flourish, grow and advance!

I have become much more receptive to constructive feedback, for I take it as a learning objective for myself. It helps to make me and my team better, by becoming more effective and supportive to achieve company milestones.
How would you describe what it's like to work at Parexel?
Parexel is very process driven, so we have many systems. Training is also provided and is constantly modified as needed, so employees constantly have the opportunity to learn and advance their career. Being a global company, Parexel tries hard to fix any issues that is brought to their attention right away. There is work-life balance, even though at times it may feel more work oriented, line managers ensure that they keep an eye out for burn out and try to help where's needed.
Can you describe how Parexel supports Clinical Operations career development?
Parexel has provided me many opportunities to help see what career path I would like to grow in; while also providing many opportunities such as Accolades or Wisdom Circles. Plus, my line manager(s) have always been there to support me both professional and at a personal level.
How does Parexel's core values – patients first, respect, quality, and empowerment and accountability – align within your role and/or department?
The core values are noted in everything we do. The big picture, in that, we are working on studies that can affect all of us – for a family member or friend can take part in one of the studies or benefit from medication getting to market. If you think in this manner then automatically, there is respect, accountability, and most of all, quality.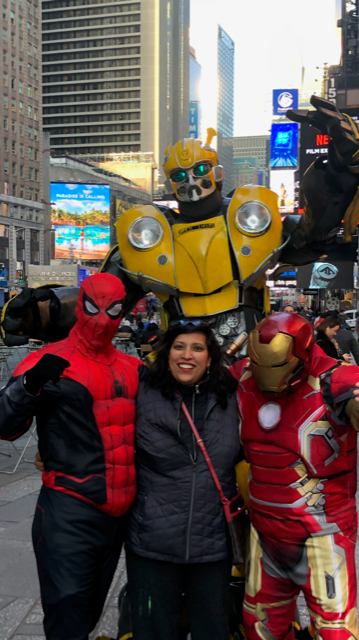 What do you enjoy when you're not at work?
When I am not at work, I enjoy spending time with my daughter and my family. We enjoy cooking, going to Disney and traveling. We all love meeting people and learning about their culture, history, and cuisine.
If you had a superpower, what would it be?
If I could have a supper power, I would pick shapeshifting, for I enjoy handling a variety of tasks and can multitask and change between roles. Plus, I enjoy trying different things!
Tell me three believes or habits that you live by?
Of course there are few, but if I had to only pick 3 then I would say:

1.) Treat others with respect, regardless of your views. Even if does not align with yours, you still respect their opinion.
2.) Always be honest. Not everyone has the answers, so it is okay to say, 'I do not know', and then go look it up or ask.
3.) To be positive – the glass is half full vs half empty. Trying to always look at the bigger picture and why you are doing this, for it can help to shape your mind and your outlook.