Parexel named a FlexJobs top 100 company to watch for telecommuting jobs in 2019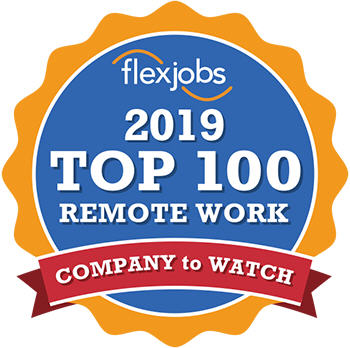 Parexel has been named to the FlexJobs Top 100 Companies to Watch for Telecommuting Jobs in 2019 for the sixth consecutive year. The list recognizes companies with a telecommuting-friendly component to some of their jobs, such as the ability to telecommute entirely or part of the time.
Parexel offers approximately 25 percent of its over 20,400 global employees flexible work options, including telecommuting, flexible schedules, and home-based employment. In North America, approximately 54 percent of Parexel's employees take advantage of the Company's telecommuting and flexible work opportunities. These employees represent a diverse cross section of positions, including clinical research, biostatistics, and regulatory affairs.
"We are pleased to be recognized as a leader in providing telecommuting and remote job opportunities," said Tom McGoldrick, Corporate Vice President of Talent Acquisition, Parexel. "By offering remote and flexible work options, Parexel has developed a highly engaged, skilled, and satisfied workforce that allows us to continue delivering for our clients and helping them bring new treatments to patients in need."
Parexel has a dedicated "Decentralized Employees Support Community" on the Company Intranet. The community includes recommendations for collaboration tools to help employees connect with each other and advice on setting up a home office. Parexel also offers several training programs for home-based employees.
"More people are now professionally engaged in the knowledge economy, which naturally supports jobs that can be done from home. And as more companies embrace remote work in meaningful ways, more people will have greater access to broader career and employment opportunities, creating a positive ripple effect on our economy," said Sara Sutton Fell, founder and CEO of FlexJobs.