As a Biostatistician at PAREXEL you'll work on a variety of projects, while collaborating with our global team of experts. You'll be able to develop your statistical skills, gain exposure to multiple therapeutic areas, become involved in business development activities, and have the opportunity to grow and develop your career within a flexible working environment. You'll also contribute to research design and analytical strategies, provide input into protocols, and develop and review statistical analysis plans.
Success Profile
What makes a successful Biostatistician at PAREXEL? Check out the top traits we're looking for and see if you have the right mix.
Analytical

10

Communicator

10

Leadership

10

Efficient

9

Tech Savvy

9

Proactive

9

Personable

8

Independent

8

Detail Oriented

8
"PAREXEL is very team oriented, so you work with a lot of people and also get to work in different therapeutic areas. There are many opportunities to find what you enjoy and the management is very supportive."

James - Principal Biostatistician

"From a new graduate to a well-trained Biostatistician, I have definitely gained significant experiences in PAREXEL over the past three years. At PAREXEL I have always felt valued and supported, my strength got recognized and optimized here and my work got appreciated. I am very proud to be a part of the organization."

Fiona - Biostatistician II
Trending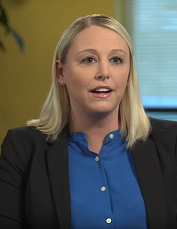 Employee Voices
See how we grow together
Learn More
Employee Path
Sameera - Associate Director, PROS INDIA
Learn More
Rewards
Career Development

Opportunity to learn and grow through a performance and development goal-setting program.

Balance

We value work-life balance. We try and keep regular hours and a flexible working enviroment.

Open communication

Work with industry leaders and subject matter experts.

Freedom

The ability to innovate, ask "what if" and try new solutions without fear of failure.

Systems

Utilize PAREXEL's industry leading clinical systems and solutions

Mentoring program

Strong mentors with depths of experience working for global health authorities.
Responsibilities
The Biostatistician works independently in the production and quality control of analysis plans, reports derived datasets, tables, listings and figures, provides statistical advice to clients and fulfills the project primary role within a designated project team.

Key Accountabilities:
• Develop or coordinate the development of statistical analysis plans, table shells, programming and table specifications; produce tables, listings and figures; perform data review and statistical analysis.
• Perform quality checks, consistency reviews, statistical reviews of the datasets and TFL's.
• Advise to data management staff on database design, validation checks and critical data.
• Perform protocol development, sample size calculation, protocol and CRF review.
• Give inputs to clinical study reports.
• Provide advanced technical expertise along to internal and external Customers and provide solutions to project team for complex studies.
• Act as lead biostatistician for less complex studies.
• Provide training and guidance to lower level and new staff.
• Understand the Scope of Work, budget and quote assumptions, estimate the work completed, and manage scope for single studies. May manage project budget and resource requirements and provide revenue and resource forecasts for single studies.
Business Impact for Organisation
• Provide project related assistance for assigned project(s).
• Meet quality and timeline.
• Provide inputs to process improvements.
• Provide inputs to global initiatives e.g. standard datasets, specs and TLF shells.
Qualifications
Education
• Master's degree in Statistical science preferred or equivalent combination of education and training.
• PhD in Statistics or related discipline is preferred.
• Base SAS, SAS/MACROS, SAS/GRAPH, SAS/STAT and CDISC knowledge preferred.
• Experience in Early Phase studies.
Skills:
• Good SAS programming skills + Lead Study Experience in related role and industry is essential.
• Knowledge of Windows application.
• Strong oral and written communication skills (including the ability to communicate statistical concepts and information to non-statisticians).
• Knowledge of SDTM / ADaM.
• Knowledge of pharmacokinetic data.
• Effectively handle multiple tasks and projects.
Behavioral Competencies:
• Professional attitude, Self motivated, Logical Thinking, Attention to detail.
• Ability to establish and maintain effective working relationships with co-workers, managers and Customers.
• Ability to lead and motivate a team.
Recently Viewed Jobs
You have not recently viewed any jobs
View all jobs