As a Biostatistician at PAREXEL you'll work on a variety of projects, while collaborating with our global team of experts. You'll be able to develop your statistical skills, gain exposure to multiple therapeutic areas, become involved in business development activities, and have the opportunity to grow and develop your career within a flexible working environment. You'll also contribute to research design and analytical strategies, provide input into protocols, and develop and review statistical analysis plans.
Success Profile
Check out the top traits we're looking for and see if you have the right mix.
Analytical
Communicator
Leadership
Efficient
Tech-Savvy
Personable
"PAREXEL is very team oriented, so you work with a lot of people and also get to work in different therapeutic areas. There are many opportunities to find what you enjoy and the management is very supportive."

James - Principal Biostatistician

"From a new graduate to a well-trained Biostatistician, I have definitely gained significant experiences in PAREXEL over the past three years. At PAREXEL I have always felt valued and supported, my strength got recognized and optimized here and my work got appreciated. I am very proud to be a part of the organization."

Fiona - Biostatistician II
Trending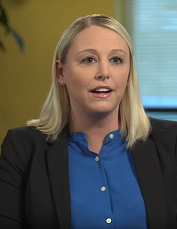 Employee Voices
See how we grow together
Learn More
Employee Path
Sameera - Associate Director, PROS INDIA
Learn More
Rewards
Career Development

Opportunity to learn and grow through a performance and development goal-setting program.

Balance

We value work-life balance. We try and keep regular hours and a flexible working enviroment.

Open communication

Work with industry leaders and subject matter experts.

Freedom

The ability to innovate, ask "what if" and try new solutions without fear of failure.

Systems

Utilize PAREXEL's industry leading clinical systems and solutions

Mentoring program

Strong mentors with depths of experience working for global health authorities.
Responsibilities
The Biostatistics Senior Director/ Vice President is responsible for statistical consulting, strategic advice and operational execution in drug/device /diagnostic developments up to submissions and approvals as well as successful reimbursement applications. He or she serves as an executive sponsor for enterprise and growth accounts promoting client engagement (need to reword this better).

This individual leads and contributes to strategic initiatives and working groups within GDO and Biostatistics and Statistical Programming to build a world-class group of Biostatistics experts. He/she is responsible to actively promote new business by participating in project bids and client presentations as appropriate. The individual works closely with Business Development and Solutions Consultants to promote Biostatistics engagement to drive new business.

This is an experienced leader responsible for liaising with senior levels of management within the organization and to deputize for the Vice President or Corporate Vice President as needed.
Qualifications
Skills
Excellent organizational, communication, negotiation, problem-solving, analytical and consulting skills

Technical leadership and contribute to a high performing team

Expertise in optimizing trial design, development programs, submission strategies and regulatory interactions

Outstanding understanding of the drug, device or diagnostic development process

Expertise in broad different therapeutic areas and indications

Thorough understanding of various statistical models and applications

Excellent understanding of statistical issues in clinical trials and strategies to avoid them

Thorough understanding of regulatory guidance and practices pertaining to specific indications and also to submissions and approval processes

Thorough understanding of e-submissions, eCTD, etc

Thorough understanding of ICH guidelines

Excellent knowledge of all statistical and reporting processes within the Biostatistics department.

Strategic awareness of our business environment

Knowledge of the International pharmaceutical market and the services required by sales, marketing and operational support to achieve product success

An ability to assess situations and make and carry through difficult decisions

Advanced ability to successfully manage a full workload across multiple-projects

Excellent interpersonal, verbal and written communication skills (including experience in making presentations at conferences, meetings, training sessions)

Demonstrable experience of stakeholder/relationship management with a client focused approach to work. Able to understand the business implications of decisions and impact on customer

Advanced ability to manage multiple and varied tasks with enthusiasm and prioritize workload with attention to detail

Advanced ability to work in a matrix environment and to value the importance of teamwork

Comprehensive knowledge of relevant software: Windows, Word, Excel, Outlook
Knowledge and Experience
Significant experience in the pharmaceutical industry, with broad clinical development and therapeutic area knowledge

Direct experience in consulting

Proven record and experience with development, execution and implementation of research strategies in the pharmaceutical industry

Experience in designing and executing drug, device or diagnostic development programs

Demonstration of successful direct interactions with relevant regulatory agencies like FDA/EMEA/PMDA or other local agencies

Experience with regulatory submissions and negotiations during the regulatory review process, including Advisory Committee preparation and participation

Experience with conference presentation and manuscript writing
Education
PhD in Statistics or related discipline, MS in Statistics or related discipline
Travel required
EEO Disclaimer
PAREXEL is an equal opportunity employer.  Qualified applicants will receive consideration for employment without regard to legally protected status, which in the US includes race, color, religion, sex, sexual orientation, gender identity, national origin, disability or protected veteran status.
Recently Viewed Jobs
You have not recently viewed any jobs
View all jobs