As a Biostatistician at PAREXEL you'll work on a variety of projects, while collaborating with our global team of experts. You'll be able to develop your statistical skills, gain exposure to multiple therapeutic areas, become involved in business development activities, and have the opportunity to grow and develop your career within a flexible working environment. You'll also contribute to research design and analytical strategies, provide input into protocols, and develop and review statistical analysis plans.
Success Profile
What makes a successful Biostatistician at PAREXEL? Check out the top traits we're looking for and see if you have the right mix.
Analytical

10

Communicator

10

Leadership

10

Efficient

9

Tech Savvy

9

Proactive

9

Personable

8

Independent

8

Detail Oriented

8
"PAREXEL is very team oriented, so you work with a lot of people and also get to work in different therapeutic areas. There are many opportunities to find what you enjoy and the management is very supportive."

James - Principal Biostatistician

"From a new graduate to a well-trained Biostatistician, I have definitely gained significant experiences in PAREXEL over the past three years. At PAREXEL I have always felt valued and supported, my strength got recognized and optimized here and my work got appreciated. I am very proud to be a part of the organization."

Fiona - Biostatistician II
Trending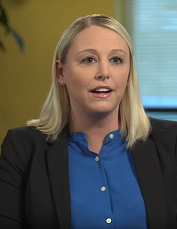 Employee Voices
See how we grow together
Learn More
Employee Path
Sameera - Associate Director, PROS INDIA
Learn More
Rewards
Career Development

Opportunity to learn and grow through a performance and development goal-setting program.

Balance

We value work-life balance. We try and keep regular hours and a flexible working enviroment.

Open communication

Work with industry leaders and subject matter experts.

Freedom

The ability to innovate, ask "what if" and try new solutions without fear of failure.

Systems

Utilize PAREXEL's industry leading clinical systems and solutions

Mentoring program

Strong mentors with depths of experience working for global health authorities.
Responsibilities
The Principal Biostatistician is functional lead for biostatistics and statistical programming for late Phase 1 and early Phase 2 clinical trials. Provide broad statistical support, including trial design, protocol and CRF development on specific studies. Perform sample-size calculations, generate randomization lists and write statistical methods for study protocols and reports. Establish and maintain sound working relationships and effective communication with Clients and global Early Phase biostatistics group.
Qualifications
Ph.D. degree or equivalent in statistical science or related field plus 4 years relevant experience or a master's degree plus 6 years relevant experience.
Demonstrated ability to apply statistical theory and methods to all phases of clinical trials. Experience of early phase oncology trials is preferable
Expertise in SAS programming including statistical analysis, data manipulation and scientific graphing
Demonstrated knowledge of relevant statistical regulatory guidance and standards (e.g, FDA, ICH and EMA)
EEO Disclaimer
PAREXEL is an equal opportunity employer.  Qualified applicants will receive consideration for employment without regard to legally protected status, which in the US includes race, color, religion, sex, sexual orientation, gender identity, national origin, disability or protected veteran status.
Recently Viewed Jobs
You have not recently viewed any jobs
View all jobs