At PAREXEL, we believe that the power to work independently and intelligently should be yours every day. Your ability to understand our clients' needs and achieve quality results is critical to our reputation as one of the best clinical research organizations (CROs) in the world.
As a Clinical Site Manager (CRA) within PAREXEL's Global Monitoring Operations Group, we support you with leading-edge technology, the highest caliber team members, and managers who know your strengths. If you're looking for flexibility and work-life balance, we're here to listen and help you move forward with your individual career path.
Success Profile
Check out the top traits we're looking for and see if you have the right mix.
Innovative
Problem-Solver
Communicator
Tech-Savvy
Confident
Independent
"One thing I enjoy about my job is when I see patients feel better with the new treatments; that is very gratifying. I always think about the pleasure our work can give patients and their loved ones."
- Wagner – Associate Manager, Clinical Operations
Trending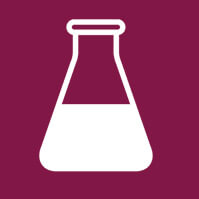 What to watch before you apply
Clinical Research Services:
Bringing it all Together.
Watch Video.
Learn More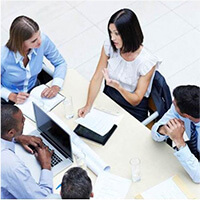 What to watch before you apply
Get to know career paths from employees within CRA. Watch Webinar.
Learn More
Rewards
Global Impact

We are one truly global team working together to propel each client´s journey ahead faster.

Balance

We value work-life balance. We try and keep regular hours and an emphasis on life outside the office.

Collaboration

Work with industry leaders and subject matter experts.

Freedom

The ability to innovate, ask "what if" and try new solutions without fear of failure.

Variety

Opportunity to work on a wide range of therapeutic areas and medical devices.

Compensation

Competitive salaries and bonus structure based on individual metrics.
Responsibilities
PAREXEL strives to be the premier provider to the biopharmaceutical and medical device industries for the development and commercialization of new medical therapies worldwide. Our mission is to combine the strength of our expertise, experience and innovation to advance the worldwide success of the biopharmaceutical and medical device industries in preventing and curing disease.

This role can be either home based inthe UK or office based from our UK Head Office situated in Uxbridge. This is close to both Uxbridge train station as well as the town centre and the building has plenty of free parking when not travelling to site.

The Senior Clinical Site Manager (CSM) is the clinical sites' direct point of contact and accountable for managing site quality and delivery from site identification through close-out. This is the equivalent to a Senior CRA. The aim of this role is to build the relationship with the site, to be the sole position accountable for the site performance, including driving the site successfully to initiation, the development of a robust patient recruitment strategy, setting up a system, assessing compliance with regulations and the site's capability to comply with the study needs and recruitment expectations, and problem solving to address and resolve site issues.

Your Key Accountabilities:

Maintenance (from initiation through close out)

-Act as PAREXEL's direct contact with assigned sites, assess and ensure overall integrity of study implementation and adherence to study protocol at clinical sites, and perform problem-solving to address and resolve site issues.
- Build relationships with investigators and site staff.
- Facilitate and support site with access to relevant study systems and ensure sites are compliant with project specific training requirements.
- Evaluate if on-site staff assignment is still accurate and determine and implement corrective actions & follow-up, if necessary / relevant.
- Address and resolve issues at sites, including the need for additional training, potential deficiencies in documentation, and communication.
- Address/evaluate/resolve issues pending from the previous visit, if any.
- Follow-up on and respond to appropriate site related questions.
- Apply working knowledge and judgment to identify and evaluate potential data quality and data integrity issues. Determine and implement appropriate follow-up action.
- Actively participate in Investigator and other external or internal meetings and audits & regulatory inspections as required.
- Overall Accountabilities from Site identification to Close out
- Ensure timely and accurate completion of project goals and update of applicable trial management systems.
- Work with team members to meet project goals, provide strategy for efficient project planning and goal completion, and encourage the support of team members where required.
- Update all appropriate Clinical Trial Management Systems (CTMS) on an ongoing basis, including performing regular reviews of site level data in clinical systems (e.g. CTMS, EDC, IVRS, and SIS) and ensure timely and high quality data entry compliance from sites, manage and submit all relevant documents to the Trial Master File (TMF), ensuring first time quality, and distribute study documents to site including configuration of Investigator Site Files if applicable and on-going maintenance for completeness and quality.
- Ensure that assigned sites are audit and inspection-ready.
- Monitor and maintain compliance with ICH-GCP and applicable international and local regulations.
- Delegate administrative and other tasks to Administrative Support Team as needed and where appropriate. Guide Administrative Support Team members, review work, and provide feedback to manager regarding performance.
- Show commitment and perform consistent high quality work.
Qualifications
Education:
- Educated to degree level (biological science, pharmacy, or other health-related discipline preferred) or equivalent nursing qualification or other equivalent experience.

Skills:
- Strong problem solving skills.
- Able to take initiative and work independently, and to proactively seek guidance when necessary.
- Excellent presentation skills.
- Client focused approach to work.
- Ability to interact professionally within a client organization.
- Flexible attitude with respect to work assignments and new learning.
- Ability to prioritize multiple tasks, and achieve project timelines; utilizing strong analytical skills to make decision autonomously due to the unpredictable nature of the issues that arise.
- Strong ability to make appropriate decisions in ambiguous situations.
- Willingness to work in a matrix environment and to value the importance of teamwork.
- Strong computer skills including but not limited to the knowledge of a Clinical Trial Management System (CTMS), Electronic Document Management System (EDMS), and MS-Office products such as Excel and Word.
- Excellent interpersonal, verbal, and written communication skills.
- Sense of urgency in completing assigned tasks and ability to assist others to meet study/ country deliverables.
- Excellent time management in order to meet study needs, team objectives, and department goals.
- Proven ability to work across cultures.
- Shows commitment to and performs consistently high quality work.
- Ability to successfully work in a ('virtual') team environment.
- Consulting Skills.
- Able to accommodate travel time requirements, according to tasks allocation/phase of the study assigned.
- Act as a mentor and role model for other team members.
- Effectively enlist the support of team members in meeting goals.
- Attention to detail.
- Holds a driver's license where required

Knowledge and Experience:
- Substantial Site Management experience or equivalent Senior CRA or advanced level onsite monitoring experience in clinical research with understanding of clinical trials methodology and terminology
- Very strong and advanced previous onsite clinical monitoring experience is essential in the capacity of a Sr CRA or equivalent performing all types of visits .

In return we will be able to offer you a structured career pathway and development within the role including awareness and understanding of the industry. Your hard work will be rewarded with a competitive base salary, car allowance or company car, plus the CSM bonus scheme as well as a benefits package including 25 days holiday per year, strong contributory pension scheme, life assurance, long term disability insurance, private medical and private dental cover as well as other leading edge benefits that you would expect with a company of this type.

If you are ready to join PAREXEL's Journey, please apply!

Recently Viewed Jobs
You have not recently viewed any jobs
View all jobs