At PAREXEL, we believe that the power to work independently and intelligently should be yours every day. Your ability to understand our clients' needs and achieve quality results is critical to our reputation as one of the best clinical research organizations (CROs) in the world.
As a Clinical Site Manager (CRA) within PAREXEL's Global Monitoring Operations Group, we support you with leading-edge technology, the highest caliber team members, and managers who know your strengths. If you're looking for flexibility and work-life balance, we're here to listen and help you move forward with your individual career path.
Success Profile
What makes a successful Clinical Site Manager at PAREXEL? Check out the top traits we're looking for and see if you have the right mix. Additional related traits listed below.
Innovative

9

Problem-solver

9

Presenter

8

Technologically savvy

10

Confident

6

Independent

5
organized
analytical
goal-oriented
quick-thinking
motivational
team player
managerial
curious
"One thing I enjoy about my job is when I see patients feel better with the new treatments; that is very gratifying. I always think about the pleasure our work can give patients and their loved ones."
- Wagner – Associate Manager, Clinical Operations
Trending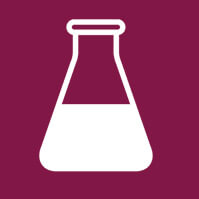 What to watch before you apply
Clinical Research Services:
Bringing it all Together.
Watch Video.
Learn More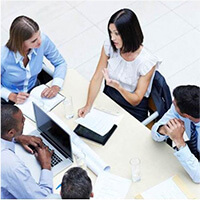 What to watch before you apply
Get to know career paths from employees within CRA. Watch Webinar.
Learn More
Rewards
Global Impact

We are one truly global team working together to propel each client´s journey ahead faster.

Balance

We value work-life balance. We try and keep regular hours and an emphasis on life outside the office.

Collaboration

Work with industry leaders and subject matter experts.

Freedom

The ability to innovate, ask "what if" and try new solutions without fear of failure.

Variety

Opportunity to work on a wide range of therapeutic areas and medical devices.

Compensation

Competitive salaries and bonus structure based on individual metrics.
Responsibilities
Job Purpose:
The Role for Associate Clinical Site Manager (ACSM) has been created in PAREXEL to train and develop people, without any experience in clinical research. During the training period (minimum 6 months), ACSM is responsible for learning and developing skills and competencies to work in a clinical research environment.
At the end of this period the ACSM would be ready to work independently within Global Clinical Operations Department in PAREXEL.
• Attend all training activities organized for this role (in the country orat international level)
• Complete all mandatory trainings in LMS
• Do all pre-work that applies to each training activity
• Complete and deliver on time all activities including post-trainingactivities
• Attend all on-going, relevant trainings, including Continuing
• Education Workshops (CEW) that are applicable
• Learn to work in compliance with ICH-GCP Guidelines, applicableinternational and local regulations, PAREXEL SOPs, other
• PAREXEL and study specific procedures and requirements
• Arrange on-site observational visits and logistics (e.g. travel arrangements).
• Perform on-site observational visits (Qualification, Initiation,
• Monitoring and Termination) with appropriate support; applyjudgment and knowledge to independently resolve site issues,
• Work with the mentor in the visit report and follow up letters writingactivities.
• Successfully pass all assessments related to this role
• Complete routine departmental administrative tasks in a timely manner (e.g. times, metrics, concur etc.)
• Attend to all internal activities and corporate meetings
Perform project specific training agreed to understand the mainproject activities
Ensure the basic understanding of project scope, milestones,budgets, and time codes and strive for high quality, timely, and
induction period, shadow efficient delivery working in two or three
Help the local team in completing Clinical Trial Management defined trial
Systems (CTMS) and study specific trackers
• Track, scan, code and apply naming convention and send
documents to the relevant study e-CF Work In Progress (WIP) area
and Central File (CF) area of PMED as per the Central File
Maintenance Plan, if applicable
• Filling and Archiving paper wet-ink documents in the Central Files
office location as per the Central File Maintenance Plan (CFMP) if
applicable
• Assist with the creation and completion of the Investigator Site File
if applicable
• Support in on-site / remote visits preparation and follow-up if
applicable
Qualifications
Ability to interact professionally within a client organization with the support of manager or team members
Flexible and positive attitude with respect to work assignments and new learning

Ability to manage multiple and varied tasks with enthusiasm

Attention to detail

Willingness to work in a matrix environment and to value the importance of teamwork

Strong computer skills including but not limited to the knowledge of a Clinical Trial Management System (CTMS), Electronic Document Management System (EDMS), and MS-Office products such as Excel and Word

Sound interpersonal, verbal, and written communication skills

Sound proactive and problem solving skills

Sense of urgency in completing assigned tasks and ability to assist others to meet study/ country deliverables
Effective time management in order to meet daily metrics, team objectives, and department goals

Shows commitment to and performs consistently high quality work

Able to accommodate travel time requirements, according to tasks allocation/phase of the study assigned

Willing and able to travel locally and internationally occasionally as required.

Holds a driver's license where required.

Knowledge and Experience

:

Previous relevant work experience valuable

Proficient in written and oral English and fluent in relevant local language

Education:

Educated to degree level (biological science, pharmacy or other health-related discipline preferred) or equivalent nursing qualification
Recently Viewed Jobs
You have not recently viewed any jobs
View all jobs