Meet Kaitlin Daly: Senior Clinical Research Associate (USA)
"I do my best to remember every day that the study I am working on has real people living real lives as participants."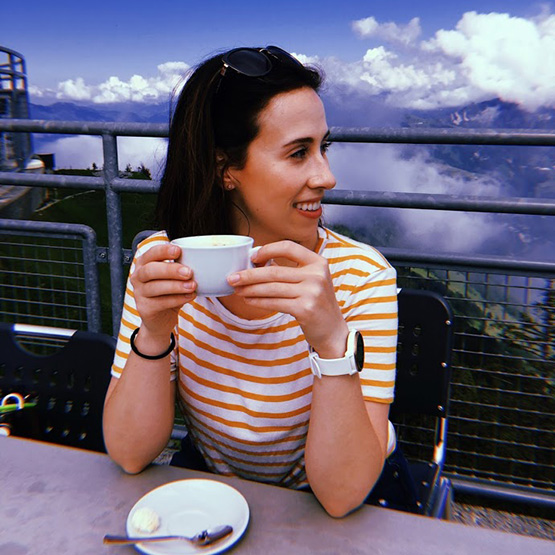 Kaitlin Daly, Senior Clinical Research Associate (Sr. CRA), talks about what traits and skills you need to be a successful CRA within Parexel, and she proudly shares her experience about a study she worked on where the drug made it to FDA approval. Further, find out which three beliefs she thinks would change the world for the better.
How does a day in your job look like? What are your core responsibilities?
A typical day for me really varies depending on if I am on-site or not. When I work from home I am conducting remote visits, reviewing open issues/queries, and managing site needs—whether it's helping a coordinator answer queries they are unsure of or helping a new staff member get EDC (Electronic Data Capture) access. When I am on site a normal day is arriving on site with a large coffee, reviewing all source documents and medical charts, completing a comprehensive regulatory review, and hopping on a flight home!
What was the best piece of advice you received in your career?
If it's not documented, it didn't happen!
How has Parexel supported your career development since you joined?
I think one area where Parexel specifically excels is in training. When I advanced from my Clinical Monitor Assistant role to Clinical Research Assistant I received extensive training. My managers were always available for questions, and I was even provided a mentor in my respective field to answer questions or clarify working situations for me.
What traits and skills are needed to be successful as a CRA at Parexel?
I think it's important to acknowledge that we work together with our sites to ensure first-time quality and delight the customer. I believe in keeping an open line of communication with site staff is critical, to ensure that you are all on the same page regarding sponsor needs. Further, you need to be flexible and a quick learner.
Share with us an experience that was very rewarding for you during your time at Parexel, and what did you learn from it?
In 2018, I worked on a study whose drug made it to FDA approval. I conducted over 30 close-out visits for the study and was really involved in the whole study process as patients were transitioned to the market drug. I learned a lot about how sponsors and management need to work together to set goals and timelines for the study as a whole.
How do you keep the patient at the heart of everything you do?
I do my best to remember every day that the study I am working on has real people living real lives as participants. I like to follow support groups for the indication of the study to better understand the difficulties they go through day-to-day.
How do you achieve a positive work-life balance?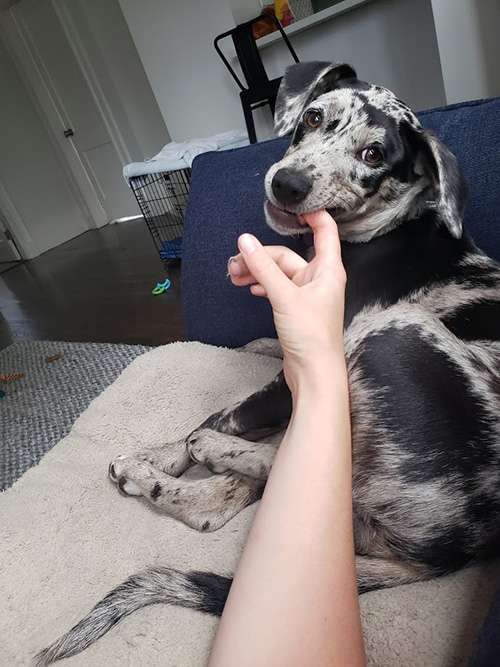 It's not always easy! Sometimes there are deadlines and really busy days, and sometimes there are more quiet periods without any urgent items. I think the best way I maintain a balance is to step away every day from the computer and take a walking break with my puppy. I also make myself log off at a decent hour every day.
Tell us three beliefs that you think would change the world for the better?
| | |
| --- | --- |
| | I believe that traveling to other countries and seeing an authentic cultural experience will make you a better person. |
| | I believe that mental health should be destigmatized because there are a lot of people who don't get the help that's needed! |
| | I believe that if every airport had puppy play areas or therapy dogs, layovers would be much more enjoyable! |
If you wrote a 'user manual' for how people should interact with you, what would be the most important point in the manual?
If there were a user manual for working with me, I would say the first step is to make sure I have had my coffee—I am not much of a conversationalist without it! :)
What do you enjoy when you're not at work?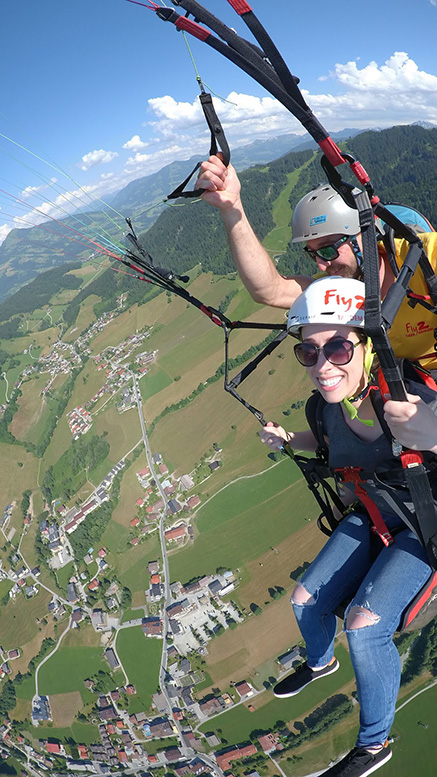 Aside from taking care of my new puppy, I like to travel and experience different cultures, so I've been pushing myself to go on trips to different countries. I was even in South Africa back in March. Once international travel is possible again, I'll have my passport ready to go! One exciting adventure was paragliding in Austria a couple of years back.
©Photos by Kaitlin Daly
Do you want to work with Kaitlin and her colleagues? Look for suitable CRA opportunities here.
Also, do you enjoy Kaitlin's story, share it with your networks via the below links.