Meet Manuel Arun: Senior Project Leader
"I chose Parexel because I saw that it was a world leader in the CRO world. They provide excellent career opportunities for their employees to grow into and in parallel they provide great support to their employees.
"
Manuel Arun is a Senior Project Leader at Parexel who is based in our Australia office.
Manuel shares why Parexel's reputation as a leader in the CRO world made him choose to work here and how this choice has affected his career progression since he joined in 2013. He speaks about how dealing with the expectations within a project is a fine balance of emotions and being able to "wow" the clients is extremely rewarding.
Please introduce yourself and your role at Parexel.
My name is Manuel Arun, am a Senior Project Leader at Parexel. My days are fun and challenging at the same time. I have daily opportunities to impress our clients and manage expectations, so it is a fine balance of emotions.
My core responsibilities are to be accountable overall for the project deliverables which include operational and financial milestones, managing client and internal stakeholder expectations, leading the team through challenges amongst others.
When did you join Parexel, and why did you choose Parexel?
I joined Parexel in November 2013 when I moved to Australia from Malaysia. I choose to work here because I saw Parexel as a leader in the CRO world which provides excellent career opportunities for me to grow and in parallel providing great support for me to do my daily work.
What traits and/or skills are needed to be successful in your role?
As a Senior Project Leader, it is important to be able to have a top-level oversight of the functional team members, pre-empt and manage client expectations, keep the project rolling towards its destination and mitigate any foreseeable risks.
What would you like people to know about your job or department?
Being a successful Project Lead is being able to juggle many things at the same time, wear multiple hats and most importantly, enjoy it. You need to be able to step back and see the bigger picture of everything and let the specialist manage the minute details.
What about your position challenges you most?
I think my greatest challenge that I face in my role is to manage expectations of both internal and external clients who sometimes expect us to work miracles not understanding some of the limitations and constraints that we face.
How would you describe what it's like to work at Parexel and what's it like working with your colleagues?
I would say working at Parexel is so much fun and rewarding. We have a great management team that supports and listens. We have ever-evolving best-in-class systems brought in to support our work and we have the best people in the world working with us.
There are challenges that are specific to the region or office, but we have strong support to rise above these challenges.
What excites you most about the work you do?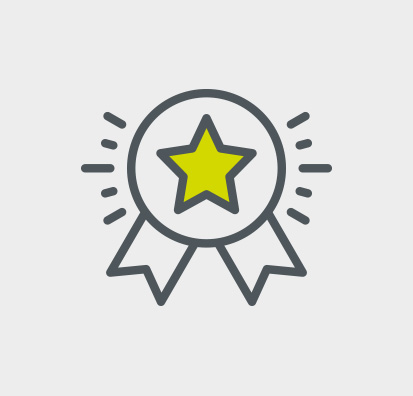 To be able to "wow" the client with our expertise, our delivery and perfect mastery of every day is extremely rewarding. But I think the most exciting thing I find is that I have a chance to build extremely important human relationships with some amazing people who transcend company affiliations. I am also a passionate trainer and I do perform some training for the Project Leadership department which is a big plus for me.
How has Parexel supported your career development since you joined?
I joined as a Senior Clinical Research Associate into Parexel Australia in 2013 though I did have some Project Management experience prior. However, we did not have any open Project Management roles open at that time. I was able to work out a clear career path with my line manager to progress towards Project Leadership. As I met my performance targets, Parexel supported me with timely recognition and promoted me to a leadership position where I am now able to contribute further. Also, since I love training, I was given an opportunity to provide training for the group which was really satisfying for me and I think very few CROs can provide you such an extra opportunity to utilize your skills.
Which Core Value resonates most with you and why?
| | |
| --- | --- |
| | Quality: Each detail matters, from the smallest to the largest. Our hearts go into them all. |
| | Respect: People, process, patients, progress. We hold them all close to our hearts. |
| | Empowerment and accountability: We follow our hearts to do the right thing. Then, we have the courage to own the outcome. |
What do you enjoy when you're not at work?
I like to spend time with my family, try different cuisines, read books and do a bit of pencil sketching and sometimes write poetry if something inspires me.
Poem by Manuel Arun
The Silent spectators!
As Eons passed the years rolled by,
They watched us with patience and hope.
Eyes filled with tears, many silent sighs.
The mountains, the hills and every glacier slope.
Kings rose anew and kingdoms were built
But human race did not mend it's wasteful ways.
We plundered the forest without any guilt.
Razed the plains, those selfish days.
Poisoning the ocean with our plastic wastes,
Our toxic dumps and our oil spills-
Our ships traversed the oceans with haste
Polluting the seas for our selfish trills.
Many a times we broke the planet's back
Earthquakes shuddered, the land did crack.
But like a mother with a patient heart,
Nature healed the land giving us a fresh start.
But greedy minds, no lesson was learned
Toxic smokes with forests burnt.
Corals died and we killed the seas
Concrete jungles where once stood majestic trees.
No more patience, no more your slave,
Nature has sounded her battle cries.
She screams with anger in those rising waves,
Habitations disappear as seas will rise.
Oceans breach their boundaries teaching us to fear,
Cities will be lost, ruins, blood and tears!
No more will she remain the silent spectator,
for mother nature will now rise up in anger!
No more will she remain the silent spectator,
For mother nature will now rise up in anger!