Meet Mirza Ali: Manager in Finance - AR Billing (India)
"I learned a lot about the Pharma industry and the impact we (as an organization) have on the health and well-being of the people."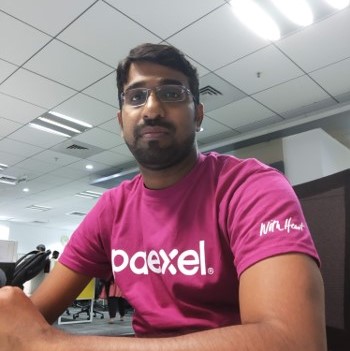 Mirza Wajahad Ali, shares what is involved in working in the finance business unit as a manager in accounts receivable. As a differently-abled person, he talks about his experience and achievements whilst working at Parexel. Mirza also discusses his core responsibilities and how he mentors and supports his team.
Please introduce yourself and your role at Parexel.
Hello, I am Mirza Wajahad Ali. I support Finance – AR Billing from Hyderabad, India
As a child, what would have been your dream job?
I am always fascinated with the thought of making a difference in someone's life. As a client, I wanted to start an NGO and create a channel to help underprivileged kids with food, education, and other basic needs. I make sure to do my bit with a small contribution at every opportunity and a scheduled annual visit when I spend time with orphan kids with food and a lot of discussions.
However, in my current role I am responsible for training, mentoring, guiding, motivating, and leading people. I am always connected with my dream and help individuals have a successful career and a happy life.
What three words best describe you?
I would say - Commitment, Honesty, and Accountability.
When did you join Parexel, and why did you choose Parexel above our competitors?
I joined Parexel back in October 2014. I have heard from my friends who were working with Parexel about the progressive work culture and ample learning opportunities as the finance process was expanding in Hyderabad. It felt like a place to be in, add value for the organization and explore learning opportunities for myself. I learned a lot about the Pharma industry and the impact we (as an organization) have on the health and well-being of the people.
Tell us a little bit about what you do every day. What are your core responsibilities?
My core responsibility is to make sure that the team is empowered, aligned, and working to achieve the team goal of generating timely and accurate client invoices. This is the big scheme of things that helps the organization with the cash flow.
What would you like people to know about your job or department?
I would say be it a fresher or an experienced person, my team/department is the place to be if you are interested to learn and add value to yourself and the team. We offer a world-class work culture and provide an extensive scope to interact and learn by working with stakeholders from distinct departments, cultures with a varied knowledge base working towards a common goal to improve the world's health.
What is it about your position that challenges you most?
My role needs me to be a mentor, a coach, an enabler, a diplomat, an expectation manager, a trainer, and a facilitator. It's interesting and at the same time challenging when you work with people as you come across many unexpected situations. You must be honest, emphatic, and reasonable to connect with the people to motivate them and keep them happy, so they keep the customers happy.
How would you describe what it's like to work at Parexel?
The very fact that the organization is focused on making a difference in the health care industry and the lives of people, makes me feel grateful to be a part of such a workforce and motivates me to do my part and help the organization grow and expand the impact on human life.
How would you describe what it's like working with your colleagues?
It's super motivating to work with a set of knowledgeable and inspiring leader, supportive colleagues, and an amazing set of peers who ensure you have a worthy work experience.
How has Parexel supported your career development?
In Parexel, I got an opportunity to work with different departments that allowed me to learn the end to end of order to cash (O2C) process. Working directly with the Tax, AP, R&R, Cash Applications, Collections, and Projects team brings immense learnings from a process front and significance of value network to succeed as an individual/team or an organization. Parexel has introduced me to the Pharma world which helped me understand the drug development cycle and how it impacts the health care industry.
As a differently-abled person, how does Parexel meet your needs? – Is there anything better they could do to support you?
I am given equal opportunity alongside everyone without considering my physical disability or special needs as a hindrance is the BEST thing that was offered to me. I work with colleagues, peers, leaders, and people from different department understand my challenge and support by providing the necessary help even before me having to ask for it on most of the occasions.
What would you tell other differently-abled people who were thinking about applying for a job at Parexel, but were perhaps undecided?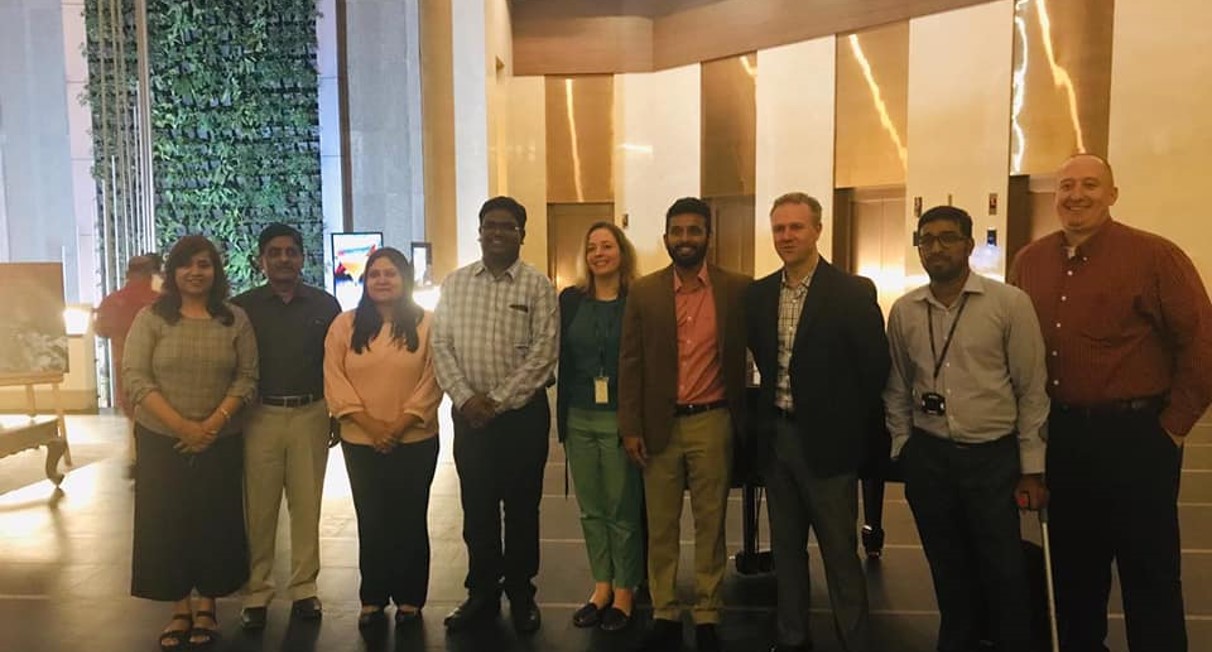 Picture of Mirza and his colleagues
Please join our team! You have an equal opportunity alongside everyone to learn, grow and be an independent person.
There are a lot of people with perfectly able-bodied, but have a bad attitude, causing them to miss out on all of life's positive opportunities and thus, "disabling" them in life so, remember "The only disability in life is a bad attitude."
If you had to write an instruction manual about how best to work with you, what would it say?
It's simple -- Be sincere to your job, accountable for what you do, honest with me and the rest will be taken care off
What do you enjoy doing when you're not at work?
I like spending time with my family. It's an incredible feeling to play with your kids, see them grow, outsmart you as I think the upcoming generation is way too smart (adapting to the time and situation).