Parexel

Recruitment launches Chinese LINE account
Parexel has announced the official launch of a new LINE account for recruitment in the Greater China Region.
Parexel's new Chinese-language social media account on LINE allows us to use mobile technology to reach potential candidates, and helps us bring our culture, values and job opportunities to job seekers easier than ever before.
Professionals who follow Parexel on LINE in the Greater China Region can access our latest career opportunities, and learn about our Employee Value Proposition and High Performance Culture. All of this information, and more, is published by the Greater China Region Talent Acquisition Team in local language!
Job Seekers can follow Parexel on LINE by scanning the QR code below or searching for Parexel. We hope to connect with you soon!
Check out our new LINE account by scanning the QR-Code below!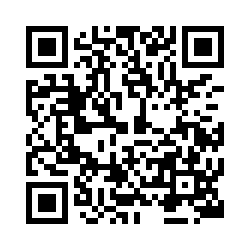 百瑞精鼎正式啟用LINE官方帳號
百瑞精鼎宣布正式啟用LINE官方帳號,成為大中華區最新招募管道
全新的中文LINE官方帳號帶領百瑞精鼎進入行動招募時代,此一創新的社群招募管道,將讓求職者更容易了解百瑞精鼎的文化、價值及各式職涯發展機會。
關注百瑞精鼎官方帳號的業界人才將更深入了解我們的職涯發展機會、員工價值主張及高績效文化,大中華區灣的招募團隊也將不定時發布最新的招募動態。
我們希望全新的LINE官方帳號,能使求職者更深刻了解產業的人才需求,也讓求職者投遞履歷更加簡便。
求職者可掃描以下QR code或搜尋"百瑞精鼎PAREXEL",關注百瑞精鼎LINE官方帳號。
掃描以下QR-Code ,加百瑞精鼎LINE好友