Meet Roopa Basrur: Senior Director, Data Management at Calyx
"All our core values are really important, but if I had to pick one it is respect – everyone respected, valued and supported – regardless of gender, race, physical ability, language, sexual orientation or region."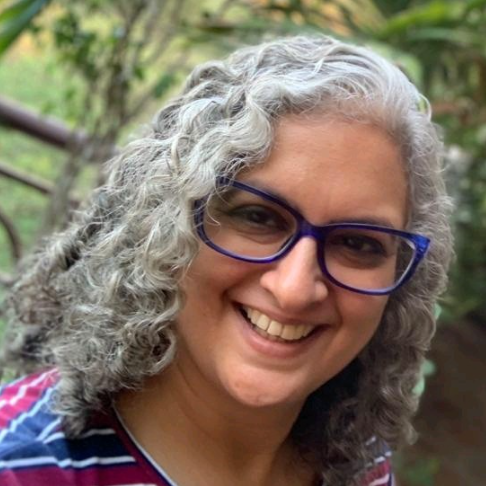 Roopa Basrur, Senior Director for Data Management, offers us an insight into her role and progression within Parexel Informatics (now Calyx). Roopa is an Ally of the LGBTQIA+ community and proudly represents the India Leadership team on the global Diversity and Inclusion committee. Roopa uses the pronouns she/her/hers.
Please introduce yourself and your role at Parexel

Informatics

.
Hello there! My name is Roopa Basrur and I have the privilege of working with the awesome Data Management team within Global Data Operations in CRS. I currently lead the India and South Africa teams. I joined Parexel in 2010 in Medical Writing Services, and knew that I would be part of a team of highly experienced and wonderful colleagues. Over the years, this became the reason I stayed – as well as the way we keep innovating and reinventing ourselves with the changing times.
Tell us a little bit about what you do every day. What are your core responsibilities?
Every day I come in to work and am blown away by the amazing work that my colleagues in data management do on clinical trials – interacting up close and personal with the data from patients and volunteers. My team includes clinical data analysts, data management leads, clinical coders and data support specialists. We are a highly experienced team with a wide geographical spread across the globe.
My main responsibility is to serve the teams and make sure they have what is needed to do a great job, advance skills and careers by articulating a clear vision. I also work with the India leadership team on various initiatives and with the Diversity and Inclusion (D&I) committees. I'm also encouraged to work with industry associations/bodies.
What is it about your position that challenges you and excites you most?
I continuously need to adapt to the changing world that we live in – whether that is technology, regulations, customers or our patient's needs. Knowing that we are tasked with carefully handling patient data makes it real for me.
What traits and/or skills needed to be successful in your role?
A good understanding of the clinical trial industry and processes. The ability to collaborate across teams. Networking within the company and outside.
Empathy, patience, resilience, flexibility, adaptability especially to change, big picture understanding…
Have you had any other roles at Parexel

Informatics

?
Yes, I used to head the Medical Writing Services team in India.
How has Parexel

Informatics

supported your career development?
I joined Parexel as an Associate Director and while I have progressed into successive roles over the years, I think it is the experiences and opportunities that I have had that are most important. I was nominated for the Women in Leadership program a few years ago and spent a year with women from across the world in a mentoring and leadership development program. My recent move into data management was a conscious move to enhance my skills and the work that I am fortunate to be able to do in the India leadership team and various D&I committees all help to enhance my skills.
How would you describe what it's like to work at Parexel

Informatics

and what's it like working with your colleagues?
It is exhilarating – every day is different. The best part is the people I work with – they make the place what it is.
Working with colleagues across the globe and learning about different cultures and ways of life is a fascinating aspect of working at Parexel.
Can you share with us an example of some of the work that you do, where you have gained a real sense of job satisfaction?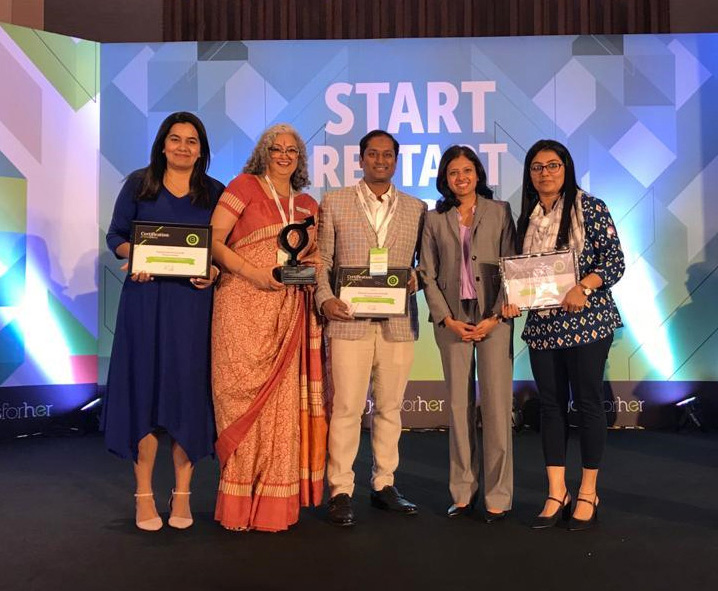 I've been involved with the company's D&I program for several years now. We recently had called for colleagues in India to send in art or creative work in any form describing what diversity and inclusion meant to them. Our visiting executive leadership was so impressed with the number of entries and sharing of thoughts and ideas on the importance of D&I in our lives and at the company. It was heart-warming and so satisfying to hear from our colleagues in their own words.
Image: Roopa at the DivHERsity 2020 Awards in Bengaluru

What does "Patients First" and "We Care" mean to you?
As a physician, it makes me really proud to work for a company that places the patient at the center of our work. This is not merely in words. We are engaging with patients to understand their needs and challenges, to make our clinical trials better. It's a win-win! All our core values are really important, but if I had to pick one it is respect – everyone respected, valued and supported – regardless of gender, race, physical ability, language, sexual orientation or region.
The work that we do – bringing new treatments to patients – cannot be done unless we really care about our work. Whether it is the quality of work, whether we get it done on time, or whether we followed the right process – we care. We care about our colleagues; we ask about their health and well-being and we believe in treating each other well.
How do you achieve a positive work life balance?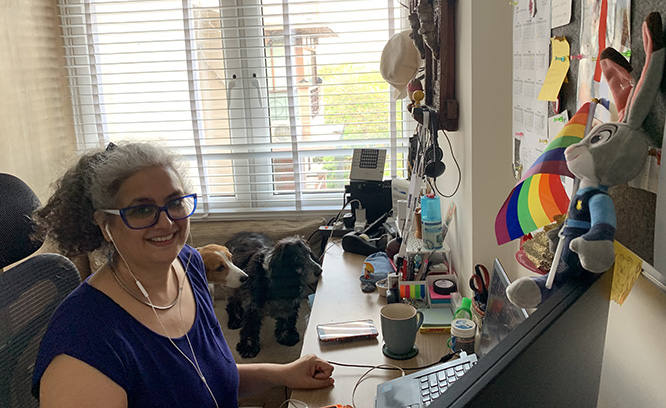 When I joined Parexel, I took advantage of the hoteling arrangement – i.e., I used to come into the office 3 days a week and work from home on the other two. In the last few years, though I do work from home once a week or so, I start my day early and leave the office early. I then work in the late evening from home for a few hours, which also helps to collaborate with my US colleagues and avoid peak traffic hours
What do you enjoy doing when you're not at work?
I love meeting with friends and colleagues and having fun (I do that at work, too – so I guess I am really lucky!). My husband and I love to travel (he does all the planning and I pack my bags). We have two adult children (the elder one studying for his PhD in Neurosciences and the younger one working in Wildlife Conservation), two adorable dogs and a turtle. I belong to a group that works with our resident's association to support waste management and a few years ago we set up a composting unit and process, so that 90% of our waste does not go to landfills. In recent years, I've taken up yoga and feel that it has really helped me in many ways.