Meet Steve Tait: VP Software Engineering at Calyx
"For me, it was important to choose a company where they were actually doing something that was genuinely making a difference in the world."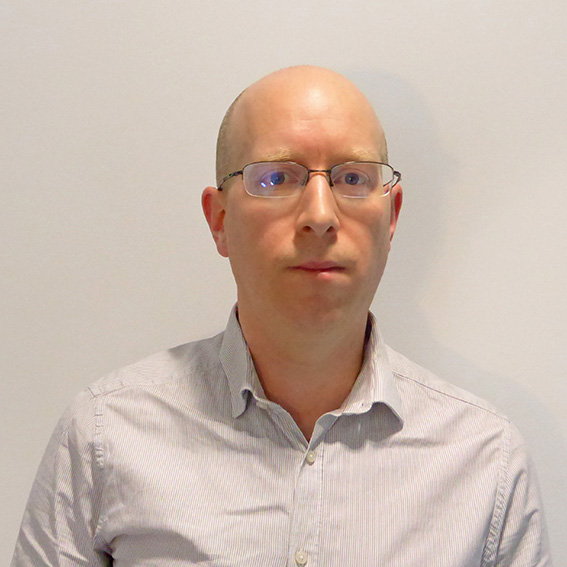 Steve Tait, Vice President Software Engineering, joined Parexel Informatics - now Calyx, in November 2018, and is currently revamping Calyx's IT organization to continue to deliver SaaS versions of our platforms. Steve provides a brief overview of our software and services, his role and what it is like to work here. Read on to find out more.
Please introduce yourself and tell me a little about what you do.
Hi, I'm Stephen Tait. I'm the VP of Engineering. I look after all the R&D of our products and services, which means I oversee our architects, analysts, designers, developers and testers. Every day we look to build and extend our existing range of products and bring new ones to market.
Although this is always a motivating and an interesting endeavor, I also find building software and solutions that actually benefit society and make a genuine difference to people's lives is truly motivating and inspiring. Clinical trials are an essential part of the drug development process. Getting a drug from development to the patient as fast as possible is the really important objective.
What kind of systems/software do you work with?
Our software systems are designed to help our clients and their patients. Our solutions are used by some of the largest pharmaceutical companies in the world, and with that, we have been involved with the delivery of many thousands of extremely important drug trials. We have a range of systems to help the clinical trial market.
Our IMPACT solution, which is our clinical trial management platform, is a system that acts like the brain of the whole clinical trial market. It works out the clinical trials that are going on, how they're progressing and keeps a track when everything is going on. Our randomization and supply systems (RTSM) ensure that we randomize patients correctly. We supply drugs so that they get to the right patient at the right time, and our electronic data capture (EDC) systems ensure that we collect the best data from that patient at the right times. We operate the largest oncology medical imaging service in the clinical trial market, scanning literally petabytes of information to ensure that we are looking for the effective treatment of cancers by various drugs in the clinical process.

We also have a regulatory submission system that deals with the complex nature of submitting the various documents and artifacts that are necessary to bring a drug from its testing stages and into full production. The pharmaceutical industry, like many other industries, is constantly looking at ways to become more agile. For example, moving to the Cloud and taking its services from more SaaS vendors. We, as a vendor in that space, are putting a lot of energy into the delivery of our software-as-a-service products and our Cloud offerings.
Can you tell me about our relationship with Microsoft?
We have a strategic partnership with Microsoft that makes us one of only a hundred Tier 1 companies that have direct access to the Microsoft product teams, and we do a number of co-development initiatives with them.
Where are the teams based?
To support our products, we have many hundreds of engineers in various locations across the globe. We have engineers, architects, analysts, testers, the full suite of people required to deliver our software solutions. We have teams in Nottingham and Birmingham in the U.K., Philadelphia, and Boston in the U.S., Kyiv in Ukraine, and an office in Hyderabad in India.
What motivates you with the work the company does?
The work we do here is important and motivating. One of our challenges is to reliably solve the complex. Solving complex things is interesting, but doing so in a market where there are real patient lives at risk means we have to do that reliably, repeatedly, and it has to work. That is a really challenging and exciting thing to be involved with.
Why did you choose to work for Parexel Informatics?
For me, it was important to choose a company where they were actually doing something that was genuinely making a difference in the world. A company that is working in the clinical trial space delivering drugs to an end patient and making a difference to real lives was something that was quite motivating. Having worked in industries such as defense, financial services, and government services, this was an interesting industry that was really making a difference to real people.
What traits or skills do you think you bring that make you successful in this role?
I think the key trait you need in this role is to be challenging and inquisitive. You have to be able to make a difference. Our objective is to always make the clinical trial faster. Doing what you did yesterday is not sufficient. You always have to be challenging what you did today and looking for new and innovative ways to do it better tomorrow.
How would you describe what it's like to work here? What excites you about what you do?
One of the exciting things about working here is that many of the people here have a really deep commitment to the business and a really deep commitment to the end patients. We have teams that have worked together for quite a while, and we have a number of new teams, but all of them share the same passion to deliver a quality product in order to deliver quality output to an end patient.
What does the brand promise mean to you? The "We care," what does that mean to you?
"We care" is a really important value for us because, in everything we do, we need to think about the end patient and the person receiving the drug. We may be coding a widget on a screen, making a new software interface, but at the end of the day, we're only doing that because we want to do something that benefits a patient. We want to get a drug that they need through the clinical trial process as fast as possible so that it can cure them of the disease from which their suffering.
We are always looking for great and talented engineers to join our team. If you think you could join our team, we'd be really interested in hearing from you.
What do you enjoy doing when you're not working?
Outside of work I am married and have 2 dogs and 2 horses. I keep very active and enjoy cycling, running and long walks in the countryside.
Stephen Tait talks about being an Software Engineer at Parexel Informatics
Get to know Parexel Informatics – Our products and services