Meet Todd Glendye: Vice President, IT Infrastructure & End User Computing (USA)
"
I chose to work for Parexel primarily because I wanted to work for a company that can honestly say they are making a difference in people's lives.

"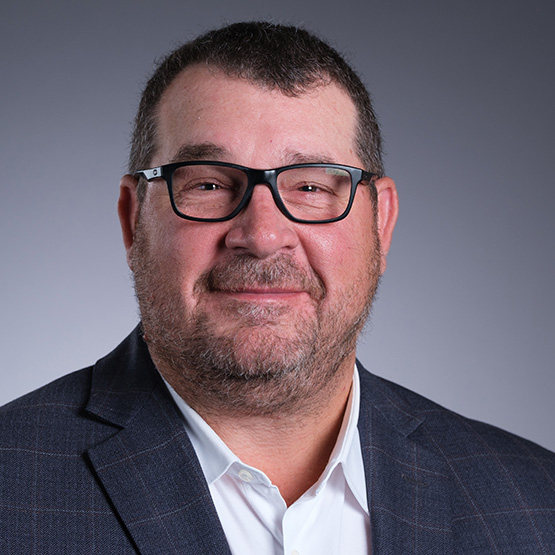 Todd Glendye is heading Parexel's Infrastructure & End User Computing department located at our second headquarters in Durham, North Carolina.
Todd shares what skills are needed to be successful in his team, and that his driving force is how the work his team does makes an impact on people's lives. Learn about Todd's leadership style, career progression, and the importance he sees in understanding others.
Please introduce yourself and your department at Parexel.
I'm Todd Glendye, Vice President of Infrastructure & Endpoint Computing with Parexel.
The Infrastructure & Endpoint Computing department is the foundation for all technology solutions across the Parexel portfolio. We are the primary provider of Data Center services, Hosting Solutions, Collaboration Platforms, and the End-User Experience.
My department is a key player in helping Parexel execute clinical trials that bring new therapies to market for patients all over the world. Whether it be providing collaboration platforms or hosting applications, the department is the backbone of Parexel's capability to deliver solutions to our clients and patients.
What are your core responsibilities?
I am currently responsible for the following areas within the Corporate IT Department:
| | |
| --- | --- |
| | Infrastructure Architecture & Engineering |
| | Service Operations |
| | End-User Computing |
| | Shared Services |
| | Collaboration Platforms & Services |
| | Unified Communications |
Why is Parexel Corporate IT growing in Durham?
With the massive life sciences presence in the Research Triangle Park area, it just makes perfect sense to establish our IT hub in our Durham location. We feel that the RTP area is filled with talented individuals who can bring a wealth of knowledge to Parexel across the various disciplines in IT.
Why did you choose Parexel?
I chose to work for Parexel primarily because I wanted to work for a company that can honestly say they are making a difference in people's lives. The services Parexel provides in bringing therapies to patients around the world is one of the most admirable things I could ever be part of, and have been since 1997.
What traits made you grow in your role at Parexel?
Keeping patients and their well being in mind is at the forefront of everything we do here at Parexel. Being a strong leader and understanding how the work we do makes an impact on people's lives is the driving force behind everything I do.
What skills are needed to be successful in your IT organization?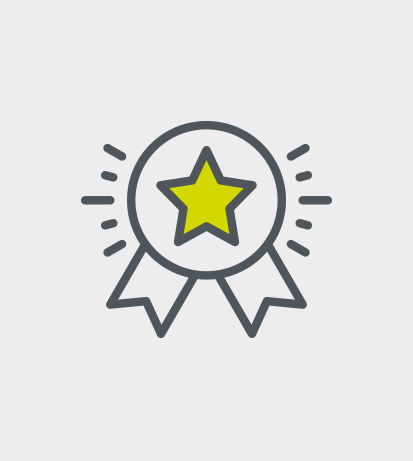 We are seeking individuals who have a strong sense of ownership, integrity, and innovation. Understanding that IT is an ever-everchanging industry and staying informed of new advances will make the candidates who wish to work for Parexel successful.
My team has a great reputation for working with a sense of urgency, embracing teamwork, and delivering high-quality solutions to all Parexel employees and clients.
How would you describe what it's like to work at Parexel and what's it like working with your colleagues?
Parexel is an employer that rewards ambition. I am living proof of this statement, as I started with Parexel as an Engineer and have evolved into a global leadership position through hard work and commitment. Driven employees who are willing to go the extra mile in their jobs will be rewarded. Several of my colleagues have been with Parexel for many years and have grown within the company, also taking on senior leadership roles. I really enjoy working with people who are excited about what they do and take pride in delivering solutions. It is truly a great place to work.
How would you describe your management style with your team? What is important to you?
I would say that I have a management style that is one of empowerment and accountability. I want a team that can make decisions, and who can deliver on promises. I encourage thought leadership and innovation combined with a strong focus on execution.
How do you think your team sees you?
I think they see me as a leader who is there to support them and provide them with guidance relative to the organization's strategic direction. I am here to break down obstacles, overcome challenges, and put them in a position to deliver and succeed.
What three words might they use to describe your working style?
| | |
| --- | --- |
| | Transparent |
| | Collaborative |
| | Tireless |
What was the best piece of advice you received in your career?
The best advice I have been given in my career came from the line manager I had in my first job when I left the Marine Corps. He said, "Remember, the best thing you can do for your employer is to give them 110% effort every day. The company made the decision to hire you, so the best way to pay them back for that decision is through hard work, dedication, and commitment." That has resonated with me throughout my career and, in a way, I feel as if the company doesn't owe me… I owe them.
What is your untrainable superpower?
Knowing that people come from different places, have different perspectives on things, perhaps have been brought up with different values & beliefs is important when trying to accomplish your goals. I feel as if I know how to deal with people very well, understanding that everyone is unique in their own way.
If you wrote a 'user manual' for how people should interact with you, what would be the most important point in the manual?
Be honest and have integrity. Own the ground you stand on and don't be afraid to make mistakes.
What do you enjoy when you're not at work?
I love to play golf and take golf trips with friends.
Do you want to work with Todd and his colleagues? Look for a suitable IT role in Durham.
Also, do you enjoy Todd's story, share it with your networks via the below links.
Related Content
Meet Chuck Welch, Senior Director, IT Architecture & Engineering
Chuck has been with Parexel for 18 years and progressed from a System Engineer by taking the many opportunities that were given to him. He finds working at Parexel very gratifying even if his work is more technical in nature, as he knows that the Parexel applications and systems leveraging the infrastructure are helping to further the advancement of drug research and combat any number of ailments in the world.
Leveraging modern technologies in IT Infrastructure
Learn about the biggest initiatives by Parexel's IT Infrastructure team to transform our systems to be more cloud suitable and cost-effective. Also, hear why we are investigating various tooling to help us with automation and orchestration.