Meet Wagner Silva: Project Leader - Biotech
"As a Project Leader it's important to set expectations with your team and trust that they will deliver the task with quality and in a timely manner."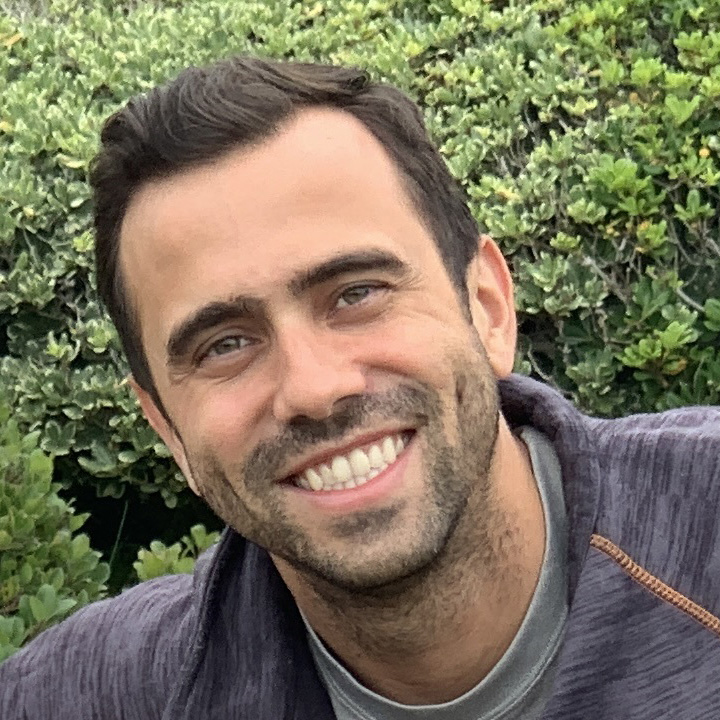 Wagner Silva is a Project Leader for Parexel Biotech. He shares his development within Parexel from a CRA II to Project Leader, and how to be successful in his role. He enjoys being outdoors with his wife and dogs and would love to learn how to fly.
Be sure to have a look at their super cute dogs!
Why did you join Parexel?
I became interested in working for Parexel when I talked to two individuals already working there. They told me about the office environment, personnel and work-life balance. I became genuinely interested and decided to learn more about the company. A couple of weeks later, I found myself applying for an opportunity as a CRA II. That was back in Sao Paulo, Brazil in October 2012. Some two and half year later, I joined the San Diego, California team.
You have recently moved from a Clinical Operations Manager into a Project Leader position. How has Parexel supported your career development?
Parexel has been supportive since day one. I've been coached and mentored every time to make sure I was ready to the new role, even before I applied for a new position internally. I have been enabled to create my career path and contribute to the success of the business in many different ways.
After gaining more than four years of experience performing monitoring and site management of Phases I, III and IV clinical drug and device studies, I was promoted to Clinical Operations Manager in January 2016. I was responsible for ensuring high performance, quality and continuous development of the direct reports, as well as overseeing their metrics/KPIs in the areas of site management and clinical monitoring.
In September of 2018 I decided to pursue new challenges within Parexel, and have become a Project Leader. As a Project Leader I am responsible for planning and overseeing projects to ensure they are completed in a timely fashion and within budget. I'm also responsible for planning and designating project resources, preparing budgets, monitoring progress, and keeping stakeholders informed the entire way.
Tell us a little bit about what you do every day as a Project Leader.
Project Leaders play an important part in the clinical trial process, and I perform a wide variety of activities as I have studies in start-up and in maintenance phases. I host internal meetings with all departments involved in the project to discuss progress, identify and mitigate risks, define scope, boundaries and budget. I also have meetings with clients to set up expectations, discuss risks and provide progress in all areas of the project.
Finance is a big part of my daily activities and I spend a good portion of my day reviewing budgets to ensure the project does not exceed resource allocations. This includes reviewing, processing, and approving invoices from outside vendors. I'm ultimately responsible for making sure the study is financially healthy at the present moment as well as in the future.
What traits and skills are needed to be successful in your role at Parexel?
The ability to communicate with people at all levels is an important skill to be a successful Project Leader. Through effective communication it is possible to support individual and team achievements.
The ability to delegate tasks is one of the most important skills. Since Project Leaders are involved with every part of the project, it's impossible to be responsible for everything. It's important to set expectations with your team and trust that they will deliver the task with quality and in a timely manner.
What excites you most about the work you do?
One thing I enjoy about my job is when I see patients feel better with the new treatments; that is very gratifying. I always think about the relief our work can give patients and their loved ones.
Tell us something most people don't know about you.
I wanted to be a commercial airplane pilot but never really pursued it. It's still in my plans to learn how to fly!
What do you enjoy doing when you're not working?
I like going outside with my wife and two dogs. We normally go to trails or beaches. I'm also really into sports and try to stay active every day. I practice bootcamp three times a week, go to the gym, and play beach and indoor volleyball.
©Photos by Wagner Silva
Left: Their dogs from left to right - Tie, Ali and Miguel. Ali does not move his back legs and they fostered him for couple months to support with his PTs.
Right: Wagner and his wife in Maui, Hawaii.