Meet Xoli Belgrave: Senior Program Director, Corporate Strategy PMO (UK)
"One of the best things that have happened to Parexel in the last decade is the evolution of our senior leadership. There is great energy at all levels of the organization. The female leaders seem comfortable in their own skin, which makes them great role models!"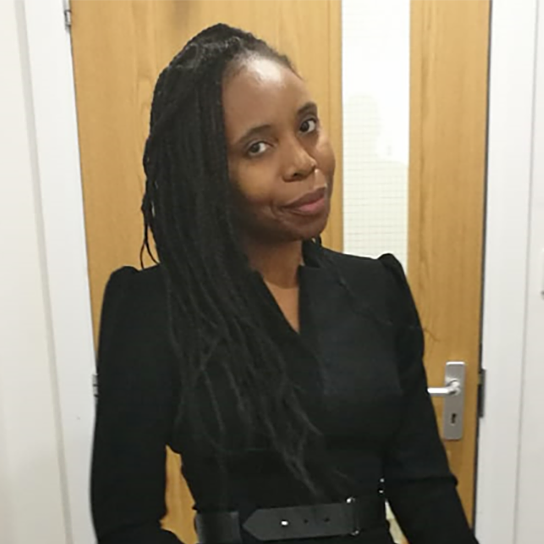 Xoli Belgrave, Senior Program Director, Corporate Strategy, has been with Parexel for over 14 years and has undertaken a variety of demanding roles. She discusses the opportunities she forged for herself within the company and the valuable support she received from company mentors and leaders.
Can you introduce yourself and tell me a little about what you do, and why did you choose Parexel?
My name is Xoli Belgrave (pronounced Scoli). I sit in the Corporate Strategy Project Management Office (PMO) as a Senior Program Director on the Project & Resource Insights for Strategic Management (PRISM) program. I joined Parexel in 2006 from Pharma—initially for the flexibility of working from home. Two of the main things that have kept me here are the people and the opportunities I've had to try new roles.
Tell us a little bit about what you do every day. What are your core responsibilities?
My job is varied so no two days are the same. I facilitate a lot of meetings due to the size and complexity of the program I lead. My role involves a lot of chasing-up to keep the team on track with timelines and risk mitigation. Budget and resource management are also a big part of my day-to-day work. Each morning, while it is quiet, I try to ringfence space to think and reflect. This helps me to make connections, find efficiencies, and keep on top of my workload.
What skills have enabled you to be successful in your role?
I juggle a lot with work, so being organized and being able to prioritize are skills that are essential. Communication is key for keeping the team connected. There are many senior people in my team, so influence is crucial for getting things done.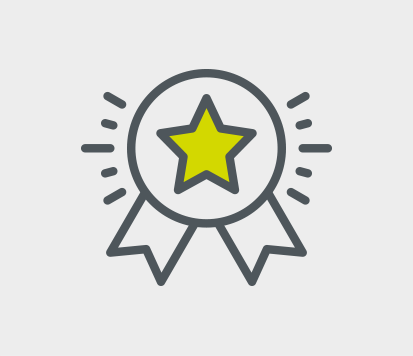 Project Managers need to listen carefully, process things quickly, ask good questions, and make sense of their impact on the program.
How would you describe what it's like to work at Parexel?
Parexel has good people and great career opportunities. People work hard here but we bond with one another too. My colleagues over the years have tried to create an inclusive space. I have visited many of our offices around the world, and within the walls of each one, it feels like home. This is a mindset that you do not see in all companies, and this makes Parexel special.
Have you had any other roles at Parexel?
I have worn several hats at Parexel. I began as an outsourced Study Manager for a Pharma client. I then moved in-house to train Project Leaders and Project Support teams before moving to more strategic roles within Learning and Development. I then moved back to operations to lead GCO transformations until I joined my current team in 2019.
You have done quite a lot over the last 14 years. What do you like most about your job and working for us?
In all my roles, I've enjoyed meeting so many people. I've learned a lot about the company working cross-regionally and across our business. This has been helpful in the role I have now because I can relate to the needs of the regions and functions since I've worked with so many of them over the years. In short, the people at Parexel stand out.
How do you feel you contribute to our mission of helping clients prevent and cure disease?
Though I no longer work directly with sites, my work is all about making Clinical Operation functions more effective. I focus on projects that improve the way we deliver to clients, sites, and stakeholders. My work on Single Site Manager (SSM) is a good example of working towards our mission. Our global site management model has been developed by listening to our staff, clients, and site's needs. The Single Site Manager model combines current site management roles, which results in a single Clinical Research Associate being responsible for delivery at site level at any given point in time.
One of the best things that have happened to Parexel in the last decade is the evolution of our senior leadership. There is great energy at all levels of the organization. The female leaders seem comfortable in their own skin, which makes them great role models!
What's your advice for succeeding at Parexel?
The first piece of advice is to try different things. Parexel is a big place and there are many opportunities here. I've worn four or five hats, some have fit better than others, but all have benefited what I wanted to do later.
Next, get a coach, a mentor, somebody who will critique your decisions and goals and help you reach them. My WISDOM Circle network is invaluable to me. WISDOM Circles are designed to help women share experiences, cross-organizational perspectives, and expertise while applying learnings from the mentoring experience back on the job. Throughout the year, we have the unique opportunity to interact with colleagues who understand the company's vision and offer a fresh perspective because they work in a different area of the company.
Don't be afraid to be uncomfortable. That is one thing that has held me back before. Just don't be. And you've got to enjoy what you do. Your best work comes when you enjoy your work.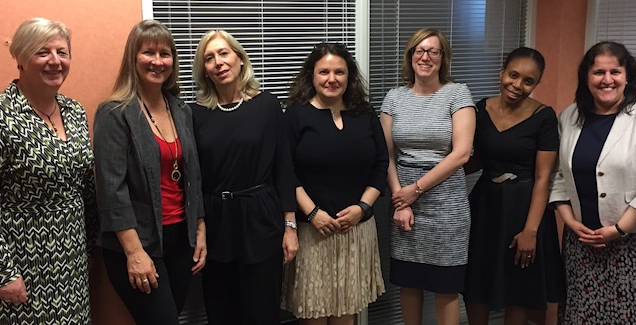 Image: 2016-17 EMEA Wisdom Circle colleagues - Janet Edwards (Mentor), Linda Davrath, Mariapia Cirenei, Esther Gil, Ruth Harlow, Xoli Belgrave, and Sofia Baig (Mentor)
How has Parexel supported your career development?
Some of the best leaders in our organization have mentored and coached me along my journey. I have also had some good Line Managers who advocated for me and provided opportunities for me to grow as a leader. The Wisdom Circle and other leadership programs were great opportunities for building my network within Parexel.
What does Parexel's mission mean to you?
Patients first: We fight for patients because they're at the heart of everything we do.
Quality: Each detail matters, from the smallest to the largest. Our hearts go into them all.
Respect: People, process, patients, progress. We hold them all in the highest regard.
Empowerment and accountability: We follow our hearts to do the right thing. Then, we have the courage to own the outcome.
In particular, I love the 'Empowerment and accountability' core value. Ownership and accountability are important to me because they align with my personal value of integrity.

What do you enjoy doing when you're not at work?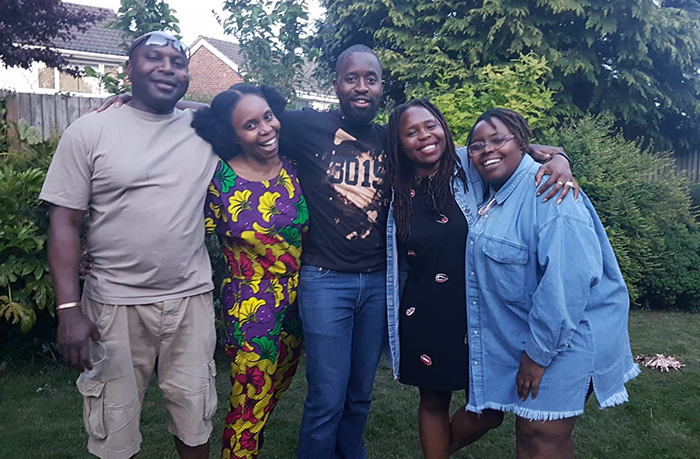 My family has always loved food, and I love cooking, but since lockdown, I seem to cook a lot more than usual! This year I have cut back on my community projects to maintain a balance because I am studying part-time. I have a great circle of friends and family, so we entertain at home on most weekends. Working from home means I can juggle my hours to suit the needs of the job while still making time to be with my family.
Image: Xoli at a family BBQ with her siblings
©Photos by Xoli Belgrave