Meet Zhenglong Tian: Senior Director, Statistical Programming
"I appreciate every team member's great performance along our journey in Parexel. The team's number one priority is to deliver a high-quality service without exception."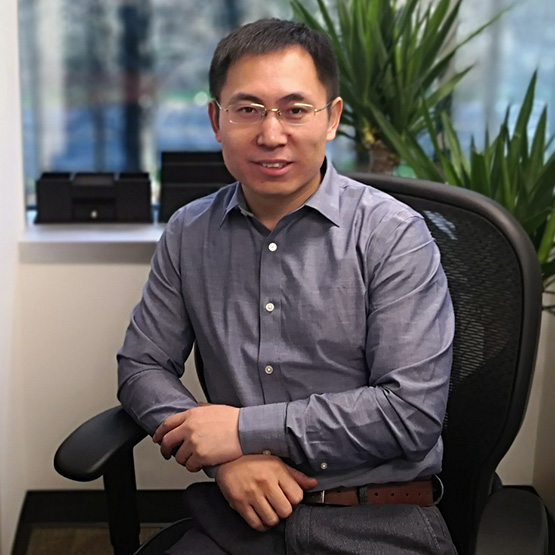 Zhenglong Tian, Senior Director in Statistical Programming, discusses why he chose to join Parexel. He also shares his proudest achievement is his team's development, and how he stands up for a positive work-life balance. Zhenglong enjoys reading all kinds of the news, and spending time with his family every day.
Please introduce yourself and your role at Parexel.
Hello, I am Zhenglong Tian, a gentleman with 2 kids. I have been with Parexel for more than 8 years now. I am currently managing Parexel's Asia Pacific Biostatistics and Statistical Programming team, which had the most successful expansion over the last several years.
Tell us a little bit about what you do every day. What are your core responsibilities?
Critical responsibilities in my daily work are team and project management, providing support for functional business development, and external public interactions like conference presentations. I hold both regional and some level of global responsibilities, as well as critical efforts such as technology innovation.
When did you join Parexel, and why did you choose Parexel?
I joined Parexel back in 2012, and my first day was on my birthday! Before that, I worked in the Pharma industry. My previous managers convinced me that Parexel is an organization where you can focus on your job without worrying about politics. It is a place where if you deliver and perform well, you will be recognized. Over the past couple of years, their advice and guidance have been proven correct and invaluable!
What traits and skills are needed to be successful in your role?
You need in-depth knowledge of SAS, statistical insight, and fundamental clinical knowledge. Perhaps, more importantly, you need to be open-minded, be prepared to continue to learn new things and maintain your knowledge of evolving standards within the industry, and always be able to see the bigger picture.
What would you like people to know about your job or department?
Biostatics and Programming function plays a critical role in every step of clinical development, from study design, to study execution stage, to final submission package preparation. We are data "geeks", and we use our knowledge to support to design a study and analyze the data. Then, we draw a scientific solution together with the rest of the clinical team and present it to the regulatory authority in their designed format, and finally help drive the product to market to help our patients.
How would you describe what it's like to work at Parexel and what's it like working with your colleagues?
We hold a high level of professionalism, and my collegues are easy to work with. We work together as a family and we support each other. When there are challenges, we resolve them together. When there are successes, we share the joy together. I enjoy working with my team, and every project we successfully deliver.
Share with us an experience that was very rewarding for you during your time at Parexel.
The most rewarding experience for me is the growth of the APAC team since 2012. Back then the team had less than 30 Statistical Programmers, and at that time, the target was to build a team of 50 people. But now, together with FSO and FSP, the Biostatistics and Statistical Programming team has over 500 staff members in APAC. The team's number one priority is to deliver quality all the time. I appreciate every member's great performance in my team along my journey in Parexel. As my team develops and grows, so does my experience and career.
What about your position challenges you most?
There are so many new things to learn as the industry is involving every day. This leads to a constant need to enrich knowledge scope and to interact with different functions to learn their needs. As a group leader, I need to make sure that I lead the team to stay on the right track.
How do you achieve a positive work-life balance?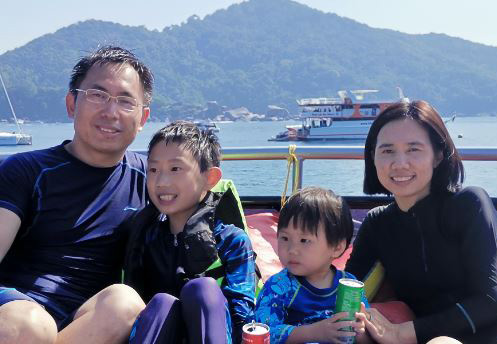 Family is most important in my life. Jobs can come and go, but you must keep hold of your family. That is my principle. That does not mean we don't care about our work. Instead, only if you offer flexibility to your team to allow them to take care of their family, they can better focus on their work. That is what I continue to tell my staff, and that is also how I have done in my daily work. No matter how busy I am, I will always arrange some time with my family every day, without fail. Having a happy and meaningful homelife, helps me and my team to perform to the best of our ability at work.
What do you enjoy when you're not at work?
I like to read the news when I am not at work or not spending time with my family. I like to read all kinds of the news; sports, business, finance, politics, science, geoscience, and entertainment. I can sit there to read news for a very long time, but as a dad with two kids, it is too luxury to have this time when I am not at work.