Meet Aida Sabo
Senior Vice President, Diversity, Equity & Inclusion (USA)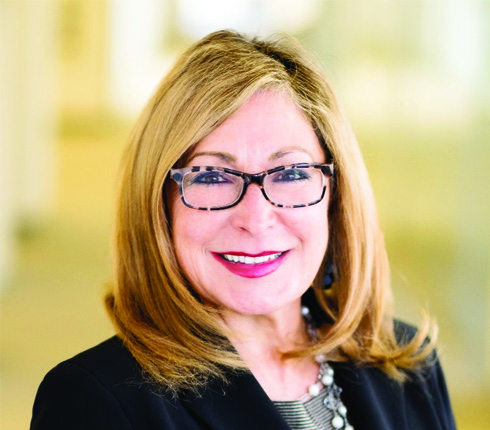 Since Aida Sabo joined in 2014 Parexel has built a robust DEI strategy under her guidance. Read more about how she defines diversity and inclusion at Paexel, why it's essential to a company's culture and success, and how she drives the change. Aida advocates for DEI inside and outside the organization and we are proud to have such an influential DEI leader to help us grow our efforts to be a company where everyone feels respected, valued, and supported.
Please define what "diversity and inclusion" means and explain your role.
"Diversity" refers to the numerous facets we bring to our companies. We all bring diverse perspectives, career, and cultural experiences to Parexel, every day, around the world. However, diversity is much more than ethnicity, gender, age, national origin, gender identity, and sexual orientation. It means that we respect, support, and value these differences. And companies that leverage diversity win in the marketplace because this becomes a competitive differentiator.
"Inclusion" is the environment we create that allows these differences to thrive. To be successful, our companies must create an environment that draws on the strengths of diversity. When inclusion lives within a company, all voices are heard. This leads to new ideas, new services and, ultimately, drives innovation and guides business strategies. My role is to bring industry best practices that will allow us to accelerate our environment of inclusion so that it becomes part of our DNA.
Why is it important to ensure diversity and inclusion in Parexel's workforce?
Among many other reasons, diversity in our workforce allows us to draw on greater insights as we serve a global patient base. Nurturing an inclusive environment enables employees to bring 100 percent of their skills and capabilities daily to work. When we fail to provide a productive workplace where individuals can thrive, ingenuity and productivity suffer because employees feel they must pretend to be something other than what they are. This 'covering' results in an incredible amount of wasted energy trying to 'not be yourself'.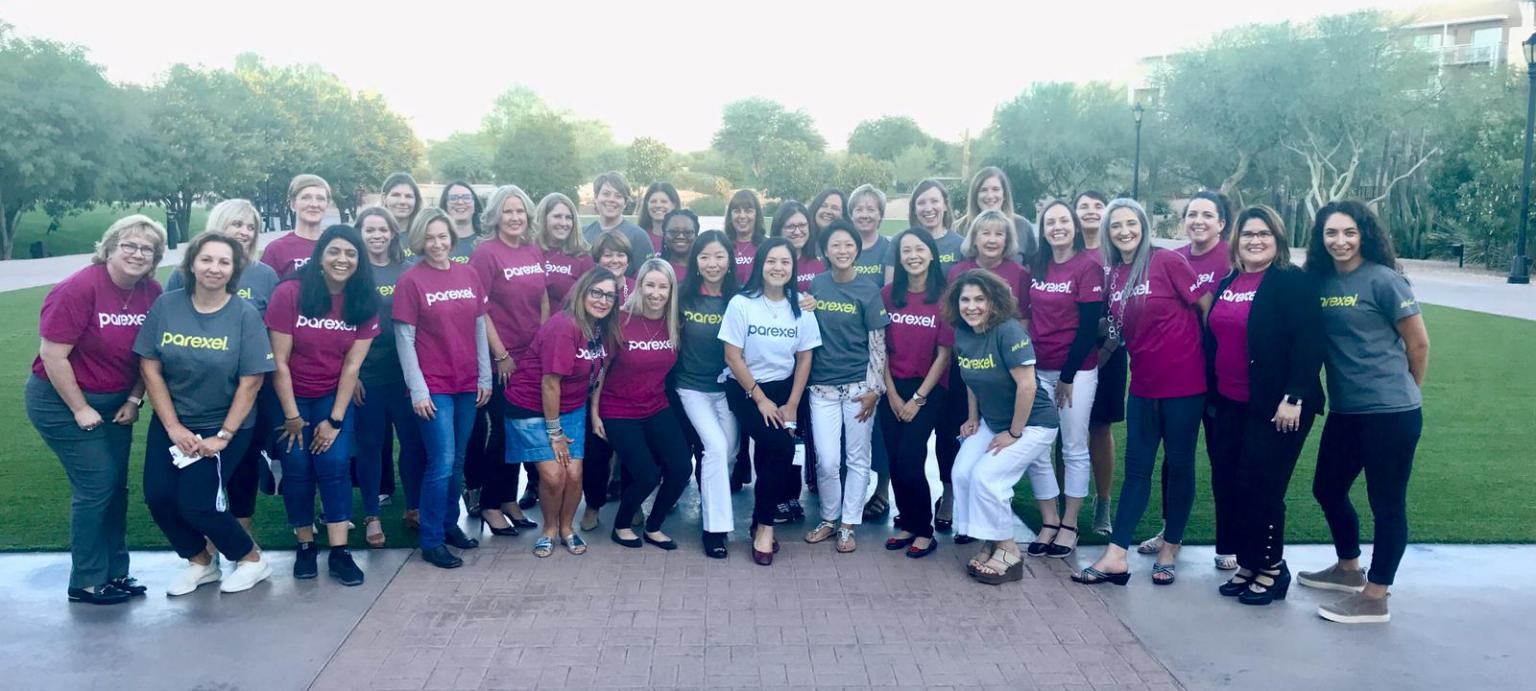 Aida and other Parexel Women leaders attending Linkage Women in Leadership Institute.
How will this give Parexel a competitive advantage?
If we value employees for who they are, we'll have a more engaged workforce that strives to create their best work. It's important to be authentic, to be yourself, and to be real. When you create an environment where people are empowered to contribute their own ideas and feel respected, the company will thrive and have a competitive advantage. By building a diverse and inclusive workforce and harnessing employee ideas and perspectives, we are also able to better address an array of client and patient concerns. We'll gain valuable insights into the markets our diverse populations reflect.
You have been a leader in the concept of engaging men in the workforce. Can you elaborate?
I have spoken openly on the topic of engaging men and cross-gender partnerships, and believe we need to engage both men and women as champions of diversity and inclusion. Wherever I travel globally I have found men want to be part of the discussion of the challenges women face in the workplace, and of driving an inclusive environment. Unfortunately, in many of the DEI initiatives that I have been exposed to, men have been left out. It is fundamental that men be included to ensure that a diverse team is designing solutions in partnership and because men hold the majority of positions of leadership in many organizations.
In some cases, men are not aware of the disparity and personal difficulty many women face in male-dominated environments. However, after they learn how their role fits into the diversity discussion, they often become the greatest champions of the movement. I really believe that this is the only way we can make accelerated progress – engaging men in the diversity discussion and enlisting their leadership and ideas. In this way, we truly create an environment where we all flourish.
What do you enjoy doing when you're not at work?
I am a passionate advocate for DEI outside of work as well, so that I serve others with the experiences I have gained.I've served on various boards, including the Advisory Board for Working Mother Magazine, New England Minority Supplier Development Council, Howard's Pharmacy School Advisory Board, Women's Fund, the Partnership Inc., and Harvard University JFK's Women's Leadership Board.
Outside of my career interests, I enjoy hiking and swimming and spending time with my grown kids and my beautiful dogs – Luke and Beaux.
Sign up for our Talent Community
Sign up and we'll reach out with job alerts when positions that match your career interests become available. We'll also share periodic updates about the latest company news and events.