Meet David Dent MBE: Executive Director, Business Development EU (UK)
"Working at Parexel is friendly, dynamic, busy, and charged with energy."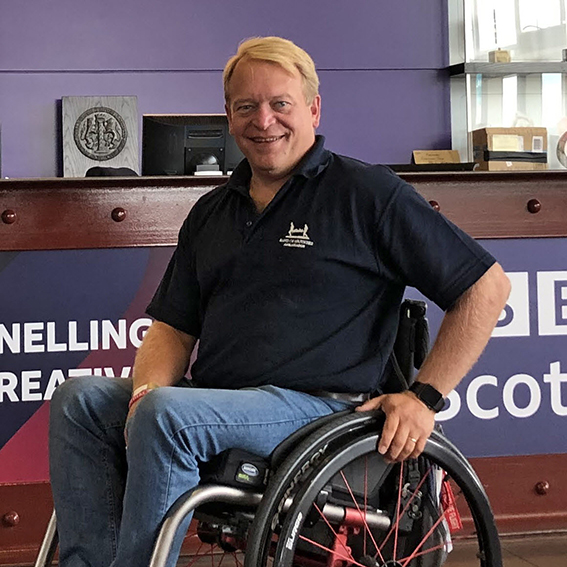 David Dent, Executive Director in Business Development, shares what is involved to get the right research solution to clients and patients. How it's hard work, but fun working with like-minded committed people, and satisfying to see the results. He invites other differently-abled people to join because your perspectives matter and are heard. In his free time, he loves sports, his family, supporting things he cares about, and working as an Honorary Professor.
Please introduce yourself and your role at Parexel.
Hi, my Name is David Dent, I am an Executive Director in Business Development, leading a team in the UK, Ireland, and parts of Europe
When did you join Parexel, and why did you choose Parexel above our competitors?
I joined Parexel in 2015. I looked at companies working in research, as I wanted to continue being a part of bringing medicines to patients. This ethos shone through at Parexel, as well as the culture of accountability, and the variety of work, ever-changing and always interesting.
As a child, what would have been your dream job?
As a child, I loved sport and adventure and hoped that would feature in my life or career.
Tell us a little bit about what you do every day. What are your core responsibilities?
I work in the Biotech Team in a leadership position. I am supporting colleagues in our engagement with fascinating small and medium-sized companies, as they pursue their drug or device research journey. Therefore I support teams, develop the strategy, and collaborate in a multidisciplinary team to get the right research solution to best meet the client's needs, and those of future patients and research participants. This involves management, leadership, teamwork, business development, and achieving commercial success.
What traits and skills are needed to be successful in your role?
You need to apply business principles, hence listen and understand the needs of organizations you work with. Key to this is a clear focus on the patient, the research, and business outcomes for the organizations you work with. A solution focus, accountability, innovation, and tenacity are all elements that are strong features.
What would you like people to know about your job or department?
It is exciting, full of variety, and very motivational—essentially we are problem-solvers, leaders, and collaborators.
What excites you most about the work you do?
Being part of a solution that meets the unmet clinical need for society and potentially you, friends, and family. All of us are existing or future consumers of innovations that can ultimately drive positive results for health.
How would you describe what it's like working with your colleagues?
It's hard work, dynamic and fun working with like-minded committed people.
How has Parexel supported your career development?
Parexel enables me to work in my role, develop my skills, gain mentorship and advice, and empowerment to work at my best.
As a differently-abled person, how does Parexel meet your needs? – Is there anything better they could do to support you?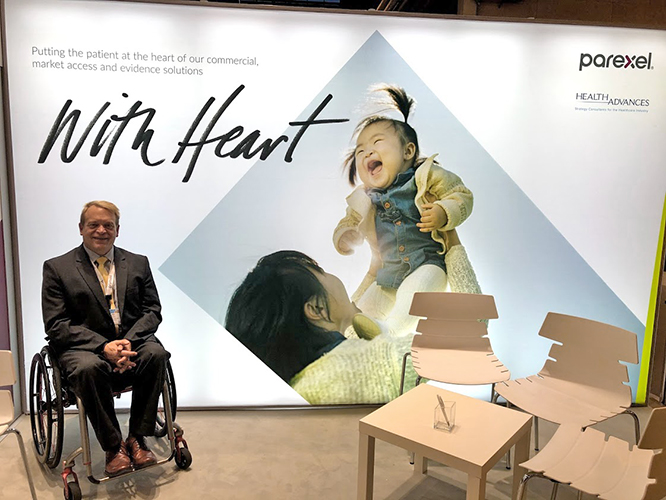 Parexel has accommodated my mobility needs as a wheelchair user, easily and with positivity, always inclusive, and focused on solving any challenges. Being different for whatever reason makes us individual and individuality and diversity really matter here—so I would not have done this differently and Parexel made it easy.
What would you tell other differently-abled people who were thinking about applying for a job at Parexel, but were perhaps undecided?
Come and join us! You're welcomed, valued, accommodated, and your perspective matters and is heard, we are truly more than the sum of our parts.
What does the Parexel brand promise "We care." mean to you?
It is not just a brand we tell ourselves; we need people who care, we need to do our job with care, and we truly care that what we do ultimately will serve patients.
What do you enjoy doing when you're not at work?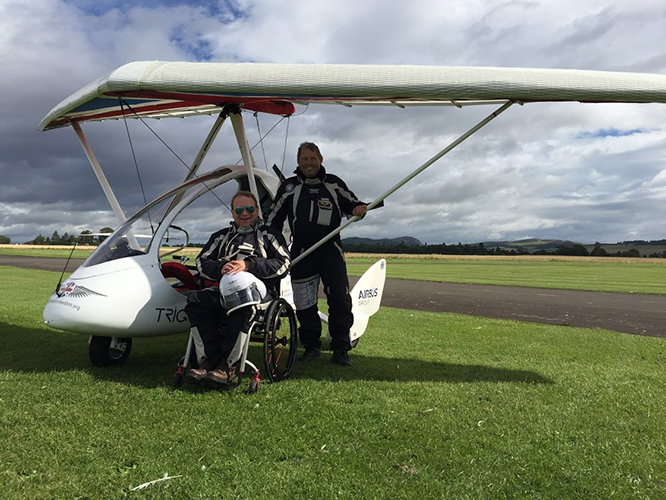 I enjoy para-sport competing and coaching which I have been lucky enough to do at home and internationally. I coached and participated in seated throwing in athletics and Highland Games. I have participated in the Warrior Games in 2015 in the US the Veterans Games in Israel in 2019 and part of the Invictus Games program. Sport and being active are a big part of my life!
I love to relax with family put my energy to support things I care about such as diversity, supporting veterans, and raising awareness around the challenges people face with mental health. I am an ambassador and spokesperson for the charity Help for Heroes, I was chair and a board member of a veterans charity.
Also, I am an Honorary Professor at the Business School of the University of Stirling and Entrepreneur in Residence at the University Nottingham in addition to being a Fellow at the Institute of Directors and a Chartered Fellow at the Chartered Management Institute.