Meet Andrea Crespo: Initiation Clinical Research Associate II (iCRA II) (Spain)
"My job is sometimes challenging, but it is also very interesting! You can learn many aspects about clinical trials related to timelines, organization, and how the different departments merge to achieve all mandatory goals to initiate a site."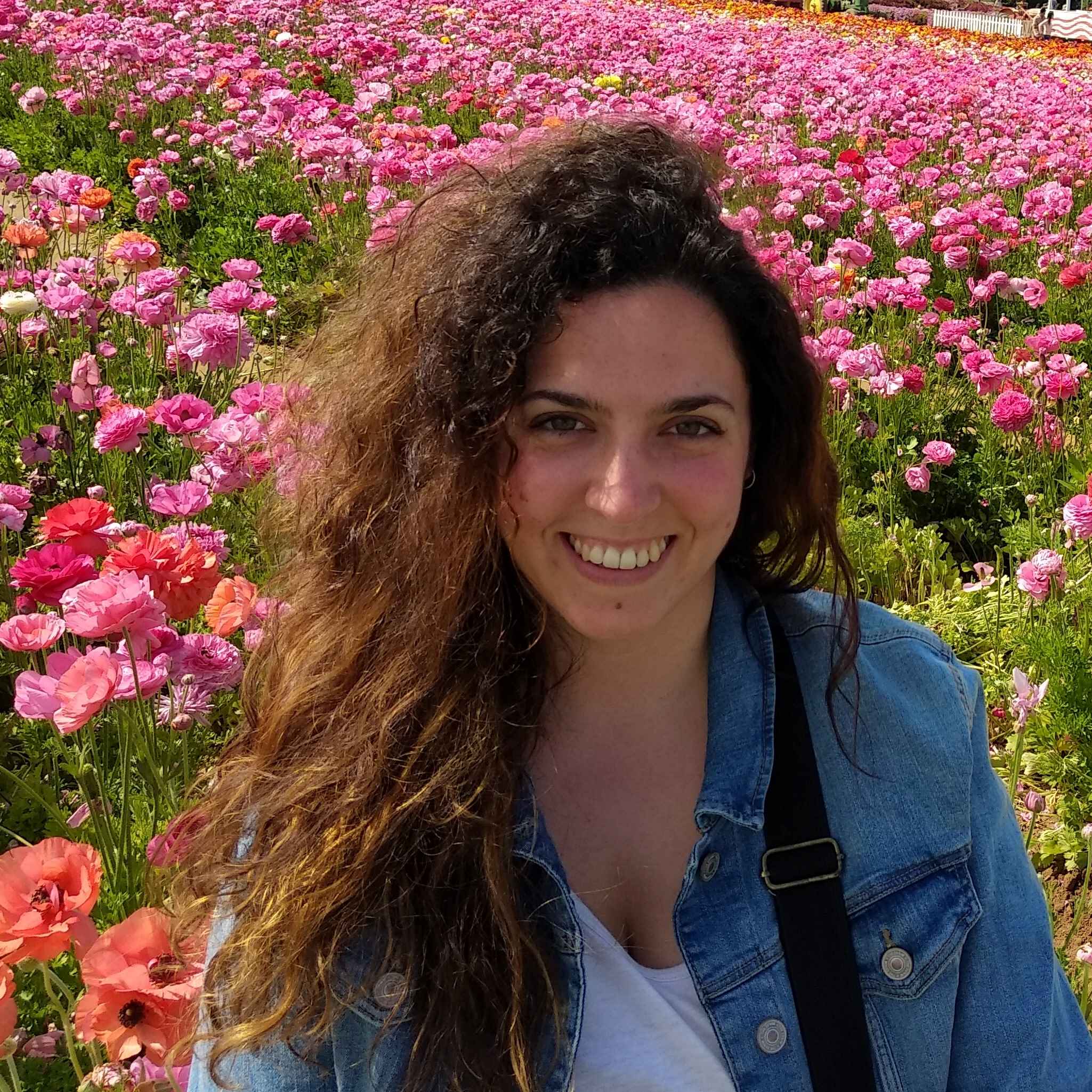 Andrea Crespo talks about how she started at Parexel as an Initiation Clinical Research Associate II (iCRA II) while she was studying for her Monitoring and Project Management in Clinical Research Masters Degree. Andrea describes what characteristics are required to be a good iCRA and what excites her about the work she does here at Parexel.
Please introduce yourself and your role.
My name is Andrea Crespo and I have been working as an iCRA at Parexel since November 2020. After obtaining my PhD, I decided to switch my career from academia to industry and started to study for a Monitoring Master's Degree here in Madrid. I think it was the best idea I could have had!
What does a typical day in your role look like? What are your core responsibilities?
I started my journey at Parexel amid the COVID pandemic, so I have been working remotely since then. Being an iCRA allows me to work from home every day, as all my main work is done online. It is also important to know that I will have support on-site (at the office) in case something needs to be sent or prepared there.
What I usually do is to give support to sites by email or telephone about any doubts they could have about the clinical trial in which they are participating, from study beginning to site initiation. In addition, I prepare all necessary documentation for the Ethics Committee's submission to obtain their approval. It is also necessary to keep up to date with all regulation changes.
When did you join Parexel, and why did you choose us above our competitors?
Well, I should say that in my case Parexel chose me! I was studying for my Monitoring Master's Degree when I started to work as iCRA here. Parexel allows me the opportunity to learn every day, working in multiple different studies in many different therapeutic areas. I feel that I still have a lot more opportunities to learn and to grow my career. That's why I chose Parexel!
What traits and/or skills are needed to be successful in your role?
First, I am going to say the typical answer: ORGANIZATION. It is obvious, but when you are working on so many studies, and you receive so many emails in one day, it is necessary to learn how to organize all tasks, save important information from emails and keep documentation updated every day. I would also say a good memory, as you need to remember how and what to do step by step in all clinical study initiation processes. Lastly, I would say patience.
What would you like people to know about being an Initiation Clinical Research Associate (iCRA)?
I would like people to know that although my job is sometimes challenging it is also very interesting because you can learn many aspects about clinical trials related to timelines, organization, and how the different departments merge to achieve all mandatory goals to initiate a site. I feel very lucky to be part of it!
What is it about the position of an Initiation Clinical Research Associate (iCRA) that challenges you most?
I would say to be able to manage a lot of things in one day and also having to keep everything updated. That's why you need to be organized! One characteristic point of my role is that I participate in many studies in many different therapeutic areas. So I need to reset my brain every time I have to work on a clinical study, or when I have a meeting with a different team. It would be easy to commit mistakes, so you have to be really focused all the time.
What excites you most about the work you do?
What I like most about my job is that every day is different, so I never get bored of it. Also, I need to solve small issues related to different studies, so I feel my brain is working all day! For me, this provides a high level of job satisfaction.
How would you describe what it's like working with your colleagues?
Even though I have been home-based since I started at Parexel, I have made friends and people are really nice and always willing to help, even online, where I think it is most difficult to feel a personal connection. So, I feel grateful to be in this huge family where teamwork is one of the most important things.
Can you share with us an example of some of the work that you do, where you have gained a real sense of job satisfaction?
For me, the most satisfactory thing is when we are able to achieve our clinical study goals in a timely manner. That ultimately means that patients from my country can begin to benefit from an innovative treatment that could change and improve their lives.
What do you enjoy when you're not at work?
I love spending time with my family and friends as much as I can. Also, I think it is important to have time for myself, so I also like reading or planning trips that I will be able to do in the near future.
What habit, behavior, or belief have you recently acquired? Why is it now in your life?
I realized the importance of having a good balance between mental health and work. So, I try to face work problems with perspective and incorporate digital disconnection after work so I have room to fill my days with different experiences. This way I can be focused 100% both at work and in my personal life.
Tell me three beliefs that you think would change the world for the better?
I think that by empowering women we will get a more fair, equal, and better world in many different aspects.
We should support more basic science because there are many creative people working on that and many of those ideas can be used to improve people's lives.
Everybody should be more open-minded, getting to know and embrace different cultures and people with different points of view. This would greatly enrich all environments in both work and personal life.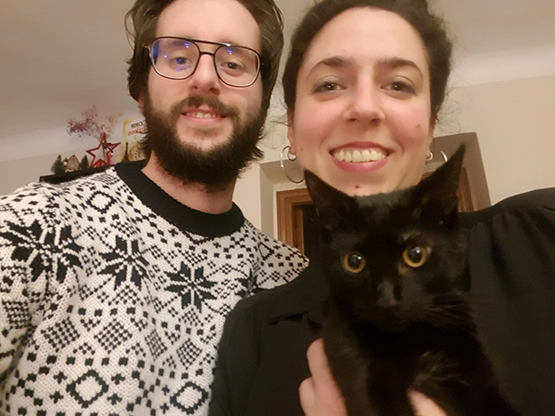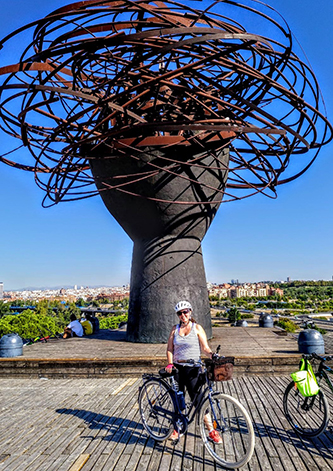 Do you want to work with Andrea and her colleagues? Look for suitable iCRA opportunities here.
Did you enjoy Andrea's story? If so, share it with your networks via the below links.