Meet Donata Juske: Project Leader
"I am leading the Parexel and Client teams by combining deep clinical research experience with insight into the client's needs to develop the right solution."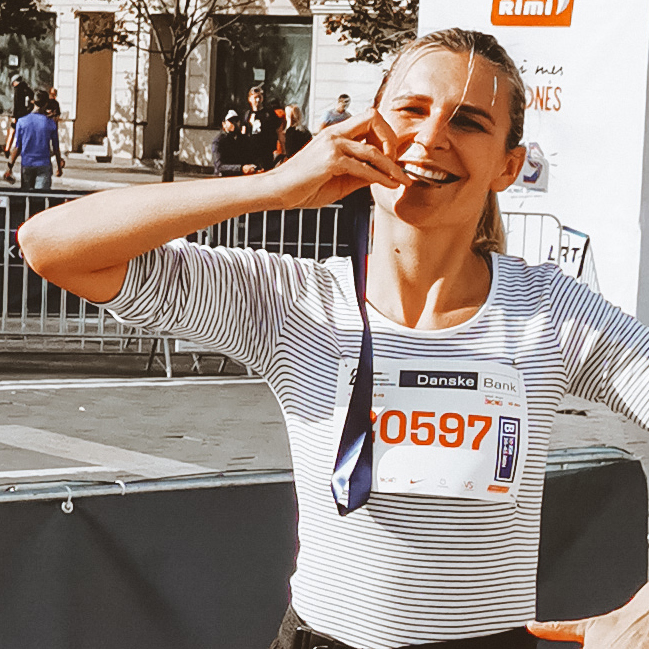 Donata progressed from a Clinical Monitoring Associate to a Project Leader within her 10-year tenure at Parexel. Learn what she does on a typical day, why she chooses Parexel again and again, and how passionate and active Donata is in her life.
Please introduce yourself.
Hello, everyone! I am Donata Juske from a country which is famous for cold borscht - Lithuania, specifically I am based in Vilnius. Currently, I am working as a Project Leader and in December 2022 I will celebrate 10 years at Parexel! I will celebrate this anniversary loudly.
Shortly about me:
I love art. Van Gog is my favorite and I have some local artists who I am going crazy about. So, my home is full of pictures. No empty walls at my home.
I love music. I love playing the piano. I used to sing in the chorus for almost 20 years and it was one of the best experiences of my life. I have a gramophone and I usually listen to the Queen or Frederic Chopin.
I like to swim in a lake in winter. I am doing that each winter for already 4 years. It is so relaxing and refreshing. It helps me to clear my mind after work.
I have a 5 years son Leonas and we all love to travel abroad and within Lithuania. We have a tradition to visit museums on Sundays or explore new places in our home country. I am not in the club of 5 AM however I always start my day at 5 AM.
What does a typical day as a Project Leader look like?
It is crazy and always changing. However, I am happy where I am! Currently, I am fully responsible for two oncology projects. I am leading the Parexel and Client teams by combining deep clinical research experience with insight into the client's needs to develop the right solution. This requires in-depth project management skills and business understanding, knowledge, and experience to independently make effective decisions. This role provides the cross-functional leadership of clinical trials as well as the project teams. To achieve operational excellence you must deliver projects on time, on budget, to the highest quality, compliant with ICH GCP, and meet client expectations.

To summarize: Manage projects within the budget, on time, and with 1st-time quality, ensure patient safety and care With Heart

™

about my team and patients.


When did you join Parexel, and why would you choose Parexel if you would join now?
I joined Parexel in 2012 and I would choose Parexel again and again! Of course, there are some difficult days however and in the end, I see myself only in this company. I would choose Parexel because this company gives the feeling of home. Yes, you cannot smell home food, but you can enjoy internal meetings with colleagues where we discuss not only business but we also share our stories! We have communities! We run together to reach the top of the mountain! We listed together to DJ music and have some fun playing quizzes (quiz is my favorite thing from the fun activities of the company). However, the most important thing is that you can always be open-minded and have constructive discussions with your Line Manager and other colleagues. We always find the time to support each other and share experiences and lessons learned.


You were awarded Parexel's "Quality Champion Award". What does our core value "Quality" mean to you?
If you do everything with first-time quality then there will be less rework and fewer issues in the future. Together it means more satisfied people.

As my husband says: "Quality is my life, and not just my job". I could not say it better.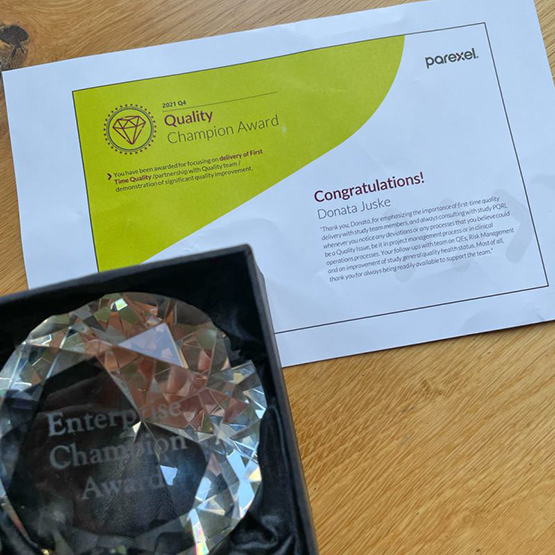 How has Parexel supported your career development since you joined?
It is a funny story. I have a master's degree in public health and clinical trials were quite a new area for me. I remember I had my first interview for a Clinical Operations Assistance role and during the interview, the office director of Lithuania told me that he sees me in another position – a Clinical Monitoring Associate. I remember it like it was yesterday that I was sitting and thinking about what CMA is because the director said "CMA" (the abbreviation). I noticed that now I am speaking in the same way as well. I agreed. So, that was the first time when my career was mentored by the local staff. I am still grateful for that!

I was working as a CMA for 4 years. Then one of my Clinical Operations Leads noticed my passion for clinical trials and related work and suggested taking some tasks from her, participating in global calls, etc. She encourages me a lot and she taught me a lot and I was happy to take all the lessons. After a while, I decided to apply for an Associate Project Leader position. And here I am now as a Project Leader fully responsible for my projects.

I really had good, supportive people around me in Parexel. Starting from Project Specialists, Clinical Operations Leads (special thanks to Pagonitsa & Petra), Project Leads (Susmita & Danuta), and Line Managers (Jos, Inga, and Terri).


What excites you most about the work you do?
The possibility to help patients, to provide care and treatment. And of course, challenges and that I learn new things every day!


What was the best piece of advice you received in your career?

Do not be afraid to step out of your current role if you see any issues and it can improve study metrics.
See the whole picture not just the piece of it.
And the last one was not the best but the funny one: Try to be not so soft when you speak.



What is something you experienced at Parexel, that you haven't experienced anywhere else?
The possibility to work in a multicultural environment. I start my morning in Asia or Australia, then I have lunch with Europe and good night stories in the USA, Argentina, or Canada. It is amazing! And again to grow in your career, I started as iCMA, and when I was promoted to aPL they saw my potential and my experience.


What does the Parexel brand promise "We care." mean to you?
"We care" – there is a lot behind this phrase. For me, the first thing about "we care" is that every day we think about our patients and their safety. I see that starting from Clinical Operation Assistant to Project Director in their sense of urgency, collaboration, flexibility, etc. The second is how the company cares about its employees.


Tell me something most people don't know about you.
I visited Santa Claus three times in Lapland and I crossed the polar circle twice. I am interested in fashion. I have my blog. If I walk in nature, I always pick up the rubbish (I always have a garbage bag with me. I feel that it is my duty).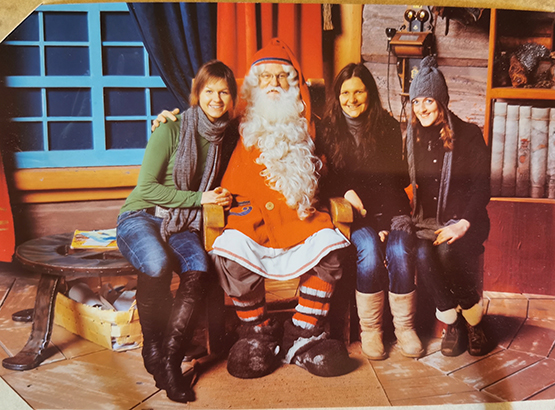 What do you enjoy when you're not at work?
I just cannot sit at home after work. I really need to do something all the time.



Running early in the morning
Swimming in the lake in winter
Playing piano
Reading about fashion
Visiting museums, art galleries



What is your untrainable superpower?
Being a mom of my son.


If you wrote a 'user manual' for how people should interact with you, what would be the most important point in the manual?
Be open-minded.



Do you want to work with Donata and her colleagues? Look for suitable Project Leadership opportunities here.
Did you enjoy Donata's story? If so, share it with your networks via the below links.