Spotlight Location: Argentina
Where you will find flexible working options, a supportive atmosphere, constant learning, and more.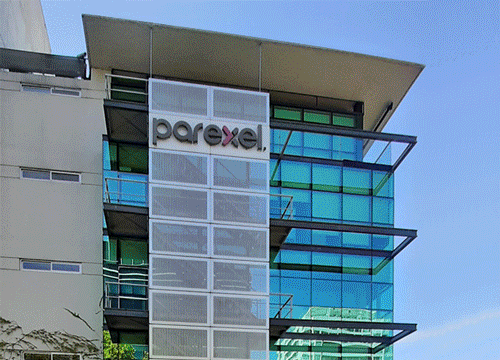 Highlights
~450 employees and growing
Elegant office building on the banks of the river and full support with flexible working options available for many roles
Salaries are adjusted for inflation every pay period
Work atmosphere of cooperation and companionship
What it is like to work at Parexel, and specifically Parexel Argentina?
Your colleagues are motivated by improving patients' lives one day at a time. Knowing the impact of your work will help overcome any challenges. You will grow daily, learn constantly, and feel the satisfaction of solving problems. The depth of experience, innovation, and critical thinking within Parexel will provide excellent mentorship, where you will get input from different cultures and functions around the globe.
Learning and growing are essential parts of Parexel. Your colleagues in Argentina will always be there with a helping hand. Because that's how they are; professional, open, friendly, and very helpful, with a great sense of companionship.
If you ask your future colleagues why they choose clinical research the answer is easy, "improving each patient's quality of life." Even after many years, they are still fascinated by their work and find it inspiring to serve society. Also, due to the industry's enormous growth potential, each position offers the opportunity to learn and come up with the next solution.
Join Parexel where stability and security are matched by competitive pay and rewards. Salaries in Argentina are represented in USDollars and paid in Argentine Pesos, which are adjusted to the official posted currency exchange rate in effect when the salary is paid.
Martín Tibaldi - Senior Supply and Logistics Leader
"I have multiple examples where I was part of a project team and the investigational drug product that was under evaluation passed all phases and became approved as a new treatment. It is in those moments when all the work and years of research become highly valued, and this is really heartwarming for me."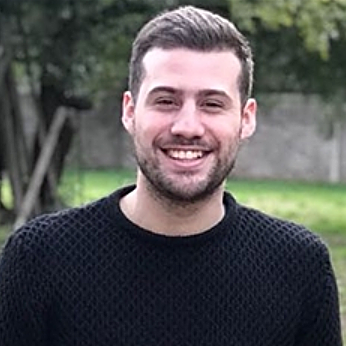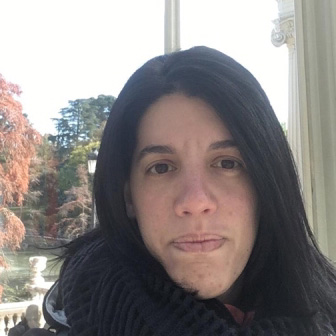 Vanina Szczygiel - Manager, Clinical Operations
"I love my job. Although working in clinical research is a daily challenge, it's important to focus that we can collaborate and with that improve the life quality of people who suffer a disease. Also, the work environment is very nice and I have close workmates from all departments."


Our roles
The clinical research industry has great potential for career development and provides many opportunities. Options can range from clinical operations, project management, logistics, and regulatory experts to data-driven and scientific roles such as statistical programmers and biostatisticians to finance and quality professionals.
A career in clinical development is an opportunity to work in a stimulating environment with dedicated professionals, and most importantly, the ability to bring therapies to market to help improve and save lives around the world.
Do you want to work with heart?
Search for your next role within Parexel's Full-Service Offering where you will work for several of our clients or decide to join Parexel FSP's outsourcing module where you will be a colleague to one of our clients.
| | | |
| --- | --- | --- |
| Full-Service Offering (FSO): | | |

How does Parexel support your development?
Growth at Parexel has many different paths. You will be included in projects outside of your comfort zone, and push yourself creatively to grow professionally and personally. Become more confident in yourself and your skills, receive a view into the bigger picture of clinical research, and be the support others are learning from. Evolve within your role, change departments and locations, and be promoted to the next level.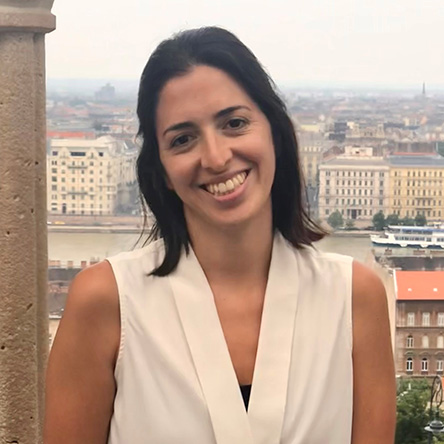 Nadia Banegas - Senior Project Specialist
"When I joined Parexel I was told that I am the owner of my own career, and the reality is that it is true, as long as you put your mind to it. It is essential that you have transparency with your Line Manager so that they can accompany you on the path you choose. I once heard the phrase, 'if there is a will there is a way,' and in this company, it is just like that."
Stephanie Tarris Samaniego - Clinical Supply Specialist
"Working at Parexel has helped to enhance my confidence. I see that it's ok to step out of my comfort zone and try new things, as well as take on new responsibilities. I began working as a Clinical Supply Assistant and I was able to be promoted to my current position as a Clinical Supply Specialist in less than 2 years."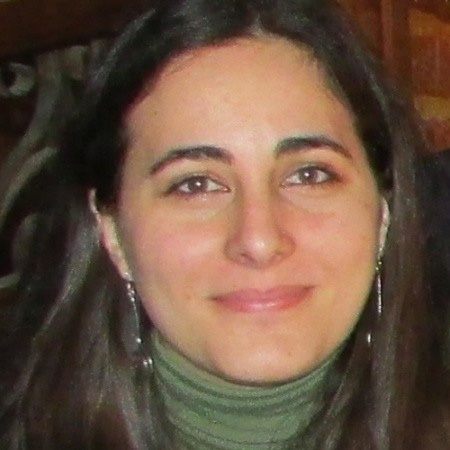 How has Parexel supported you during the pandemic?
During the pandemic, we all needed to change habits but, as a Parexel employee, working from home was not part of it. We were highly prepared for remote work and were used to the flexibility of being at home. Both within the teams and on the company level, there were a variety of resources in relation to COVID-19 that helped us to provide the best outcome for our work. Line Managers and teams supported each other so that work never became a burden. It became a source of comfort, where the idea of being part of the solution to the pandemic made us pull through the hardest times. Our employees were able to request different office supplies and equipment depending on their own personal needs. The teams continued to have meetings virtually to address any difficulties, stay connected, and also welcome new hires.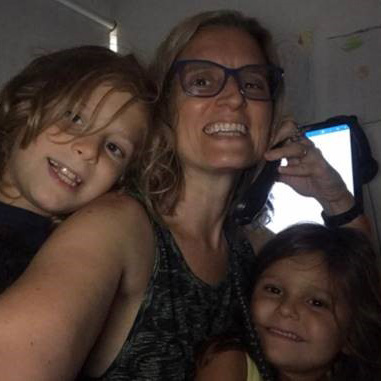 Virginia Pasquali - Manager, Project Quality & Risk Management
"At the beginning of the lockdown in Argentina, without school, the nanny left us... you can imagine my first thought: 'How will I work with my kids at home?' The reaction from my Line Manager was, 'Please paste a note on your computer with: The most important thing is to keep your family safe.' Now 11 months later, we are still without the nanny or school. However, I learned to work with my children, and they learned to prepare the breakfast, to make the bed 😊 and we became much stronger as a family. At the same time, I think that this last year I grew more than ever to be resilient to any situation in life, but also at work!"
María Correa Torrado - Project Quality & Risk Lead II
"I started working at Parexel in April 2020 with the global pandemic on the front door, such a unique time! From the first moment of the selection and interview processes, all the way to my first day of work, every colleague from HR, IT, Recruitment, and Management teams have been incredibly supportive, respectful, and kind. Despite being a decentralized employee, I felt accompanied at every moment and I will always cherish that."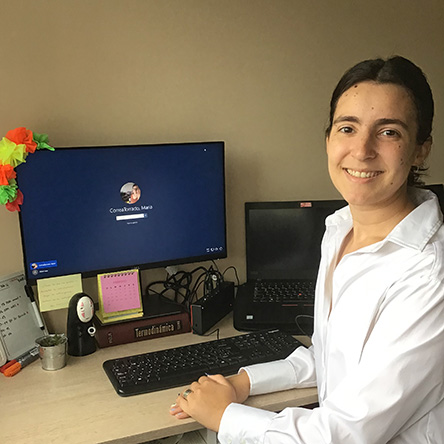 What have we learned in the past year?
In the last year, we have learned to work in a very fast-paced environment, reinvent ourselves, and think flexibly in complex situations. We all realized that nothing can stop us and that we can be proud of that fact. We've ensured that patients receive their treatments even in the hardest situations and we changed the way we work on studies. Our employees stayed patient and got creative.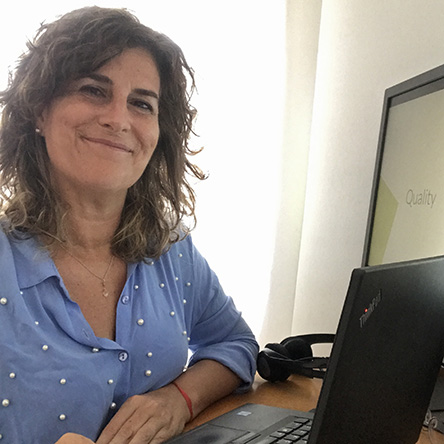 Alejandra Nudelman - Project Quality & Risk Manager
"I learned that while keeping objectives in mind, the plan should be amended as necessary always keeping quality in mind. With lockdowns of sites and traveling restrictions, implementation plans often required re-assessment, and flexibility is a must. Due dates, policies, and regulatory decisions changed rapidly and in different ways in each country. We assisted both the teams and clients to implement risk control measures and impact mitigation plans, which are periodically reviewed, as new information becomes available. This year more than ever we understood that timely and effective communication is key to meeting sponsor expectations."
María Capasso - Associate Project Leader
"I learned to be more patient, more organized, and more understanding of other people's struggles. Overall, I think last year was a time when everyone learned to value some things that we often take for granted, such as having jobs that we enjoy but that also allow us to be safe at the same time."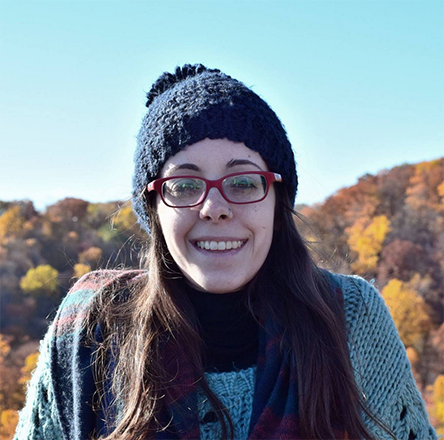 Some advice from your future colleagues:
At Parexel you will succeed if you are true to yourself, come with an open mind, and are always willing to learn. You might have a steep learning curve, but we promise it will be a fun ride!
Soledad Luca - Senior Clinical Research Associate

"Get out of your comfort zone. The first year in the company is the most complex due to the systems and new information, but after overcoming it, it is a great satisfaction."

Gabriela Orecchini - Senior Supply and Logistics Leader

"I'd recommend emphasizing the skills for working as a team, being open to learning from others, and going through challenges."