Getting the most out of learning at Parexel
We believe that investing in your professional and personal development is an investment in Parexel, and we want to help you realize your full potential and career. Ensuring we have a fully trained and capable workforce is a key part of delivering quality work and patient safety.
"At Parexel we can offer you the development support to go as far as you want to go, you just have to bring the drive and the determination."
Quote by Melissa Milani, Vice President, Learning & Development, from the below video where she shares about how Parexel supports your professional and personal development.
In order to ensure the highest quality of work for our clients and for the sake of our patients, the Learning and Development (L&D) department takes a targeted and balanced approach to support both the immediate training needs and the long-term development investment in our employees.
Professional and Personal Development Spotlight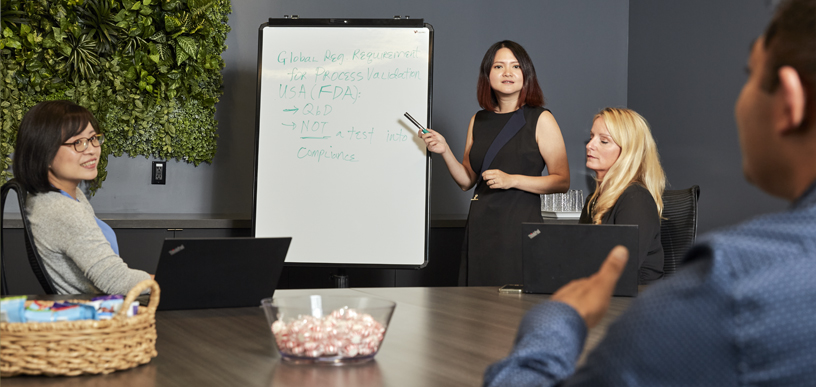 Whether you are getting started in the biopharmaceutical industry, a seasoned vet looking to keep growing your career, or somewhere in between, the Parexel Academy can support your professional development through our diverse array of learning solutions.
JOBS FOR YOU
You currently have no saved jobs to view.
Make sure to accept the Functional cookies to enable this module to display saved job links. You will be able to review them here when you revisit this page.
Sign up for our Talent Community
Sign up and we'll reach out with job alerts when positions that match your career interests become available. We'll also share periodic updates about the latest company news and events.