Working where it works for you

At Parexel, we value the work-life balance of our colleagues, and to support them, we offer a flexible approach to work that meets your personal needs while maintaining quality delivery for patients.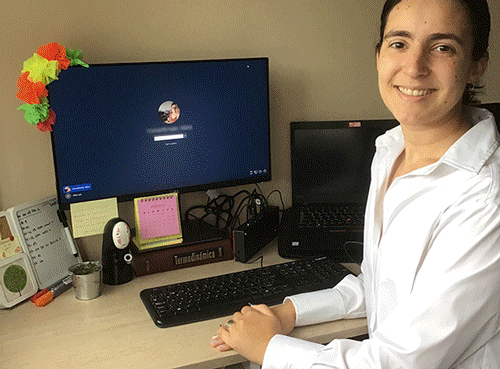 What's your preference?
In-office, home-based or a mix?
Choose the right work arrangement for you! Depending on your role and location, working remotely, in an office (or in a hybrid model) is a viable work arrangement consistent with Parexel's approach to fostering an inclusive, flexible and productive work environment.
Long before the COVID-19 pandemic required widespread at-home and remote work options, Parexel was leading the way with flexible work approaches, with a supportive culture and technology and tools to help colleagues be successful in whatever environment they chose. We have continued to monitor and evaluate the benefits of various approaches and have seen that we can be successful at connecting and delivering for customers and patients virtually when needed and that many colleagues and teams are closer than ever!
In response to feedback from our colleagues — the majority of whom shared with us that they prefer flexible ways of working — Parexel introduced a formal Flexible Work Arrangement (FWA) program in early 2021 in nearly every country where we operate. Through the program, colleagues are continuing to work in new and different ways and are feeling more empowered, efficient and valued while maintaining high levels of productivity.


How does it work?
As a new colleague joining the company, you will discuss your eligibility and work preferences with your Line Manager and agree on the most suitable designation: Stationary, Flex, Mobile or Decentralized (see below). You'll agree on an option based on your role, location, job expectations and any unique circumstances.


Categories eligible employees can opt for (with approval from their manager)
Stationary
Colleagues who will be in a Parexel office four to five days per week with dedicated seating, unless otherwise specified by Facilities in locations with flexible seating arrangements in place.
Flex
Colleagues who will be in the office two to three days per week with unassigned seating.
Mobile
Colleagues who will be occasionally visiting the office one day per week or less with access to community touch-down seating.
Decentralized
Existing categorization for colleagues who are working remotely full-time and rarely visit the office. This option has been available all along to colleagues.
Hear from our colleagues on the benefits of the FWA approach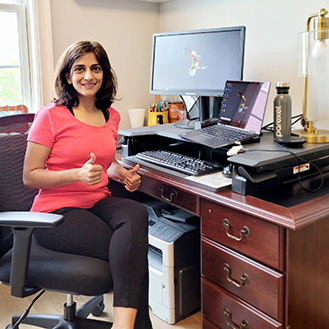 Roopal Patel - Vice President, Project Management & Delivery
"Leveraging Parexel's Flexible Work Program has allowed me to focus on my family and to bring a culture of agility to the organization. I live in a multigenerational family where I play many roles, including being a caregiver. Therefore, being fully decentralized has removed the stress of commuting and offered me extra time to arrange necessary care for my family. As a leader of the Project Management & Delivery function within CTS&L, I am able to demonstrate and encourage others to integrate the Flexible Work Program to help with managing work/life priorities and to concentrate on project execution, instead of an 8-5 working mentality. Personally, I appreciate the opportunity to work in various time zones from home and be present for our project teams and clients, while taking a break for self-care and family."
Raghav Bhatlapenumarthy - Senior Manager, Central Reporting and Close Administration
"Working in the Finance Systems team and with all of my team located offshore, I sometimes need to log in at odd hours or work for extended hours, especially during monthly/quarterly close timelines. But with the Flexible Work Arrangement Program ('Mobile' option), I'm able to plan my schedule more effectively and am able to stay connected with all of my stakeholders. FWA has definitely improved my work productivity while at the same time giving me more time to spend with my kids. FWA rocks!!!"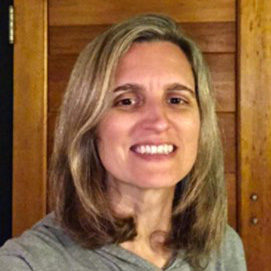 Virginia Pasquali - Manager, Project Quality & Risk Management
"I started working in the Buenos Aires office and my husband had a work opportunity in our childhood town. Parexel gave me the opportunity to work decentralized and move back to my hometown after only 3 months of being with the company. It was always my dream to return to my little town with my family and I am always so grateful for this opportunity."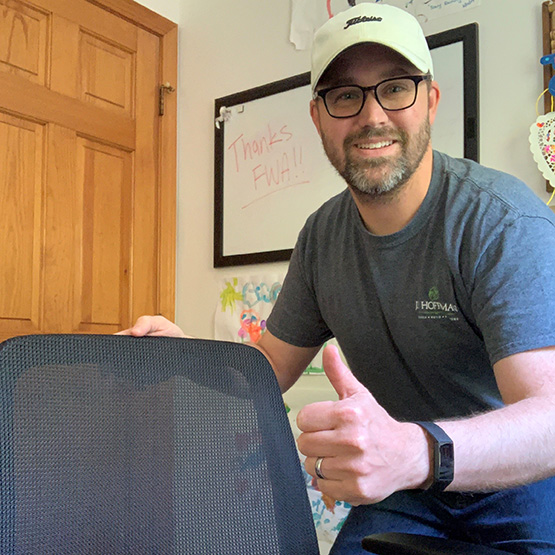 Judson Van Allen - Global Category Sourcing Manager
"When the Flexible Work Arrangement was released, I decided to work remotely and now no longer deal with a 3+ hour daily commute to and from our Newton campus. I am more productive at work and get to spend more time with my family – it's a win-win!"