Meet Julia Cooper: Corporate Vice President, Head of Global Medical Writing Services and GMBA Ireland
"We are a high-performing team with an inclusive culture, where ownership, customer focus, profitability, and first-time quality are second nature, and everyone feels able to say what they think respectfully and constructively."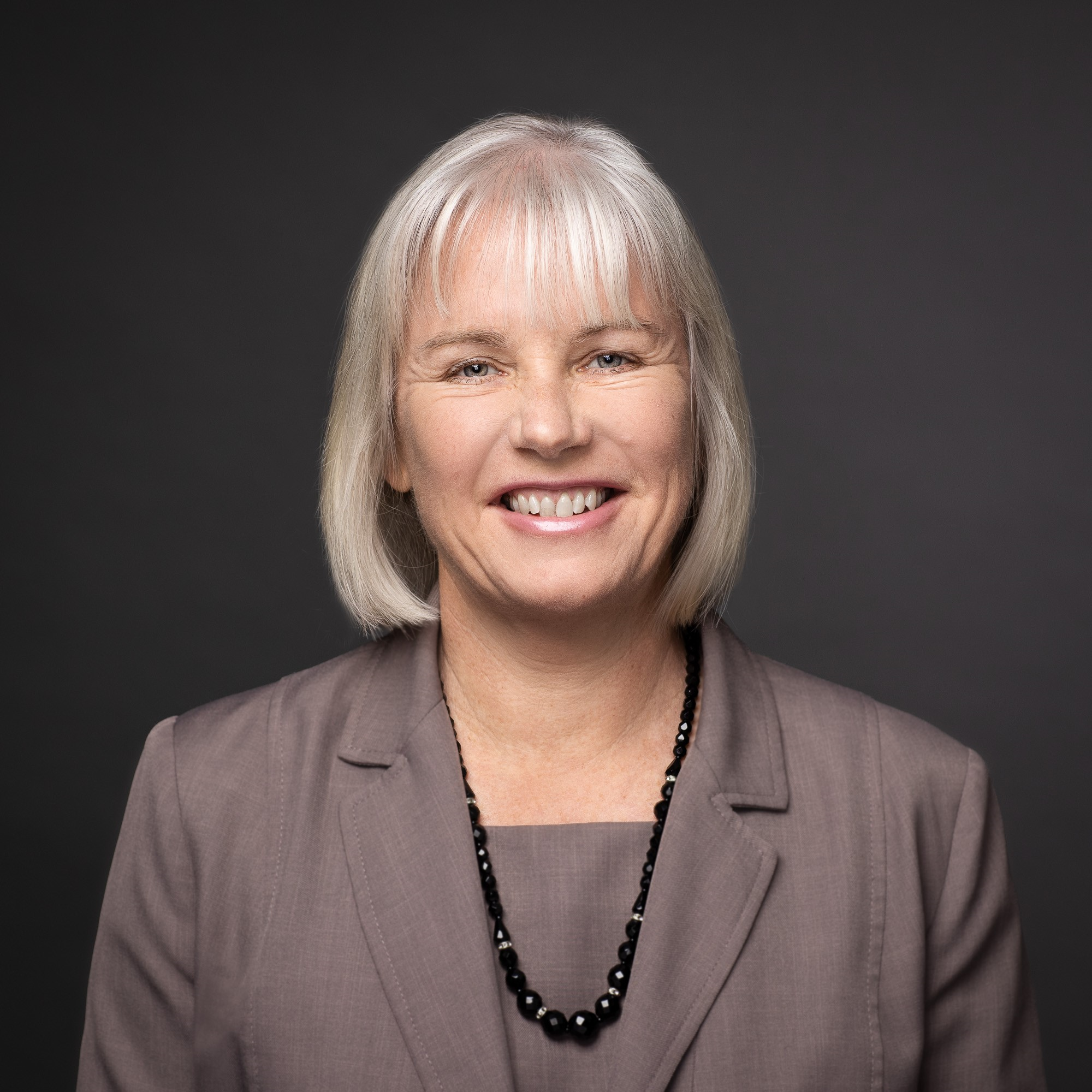 Julia Cooper offers insights into being Head of Parexel's Global Medical Writing Services, why geese inspire her, being a woman in leadership, and more. Julia has now worked with Parexel for over 25 years, including six years in Ireland and three years in Shanghai. She is passionate about medical writing and maintaining an environment that allows employees to feel inspired.
Who are you and what you do at Parexel?
My name is Julia Cooper, and I am Corporate Vice President and Head of Global Medical Writing Services. My team provides medical writing and associated services from early-phase to post-marketing and is located across North America, Europe, South Africa, India, Asia-Pacific, and Australia. I am also the advocate for Medical Writing Solutions, Parexel's cross-SBU network of around 800staff delivering end-to-end scientific and medical writing services to clients. Since becoming Ireland GMBA (General Manager) in 2021, I have the privilege to work with colleagues across all functions to ensure Ireland remains a vibrant and warm location that attracts and retains the best talent to support Parexel's overall business and goals.
What are you most proud of professionally?
Over the past 30 years, Parexel's Medical Writing group has evolved to become one of the top medical writing teams in the industry, with a range of service offerings and a global footprint that are unparalleled among the CROs. We are a high-performing team with an inclusive culture, where ownership, customer focus, profitability, and first-time quality are second nature, and everyone feels able to say what they think respectfully and constructively.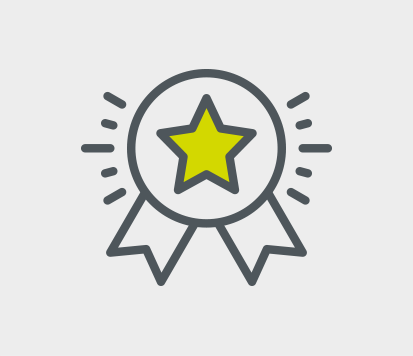 15% of our Medical Writing team have been with us for over 10 years—a strong testament to our working culture. Whether our deliverables are large or small, the team's focus to deliver high-quality documentation is exemplary.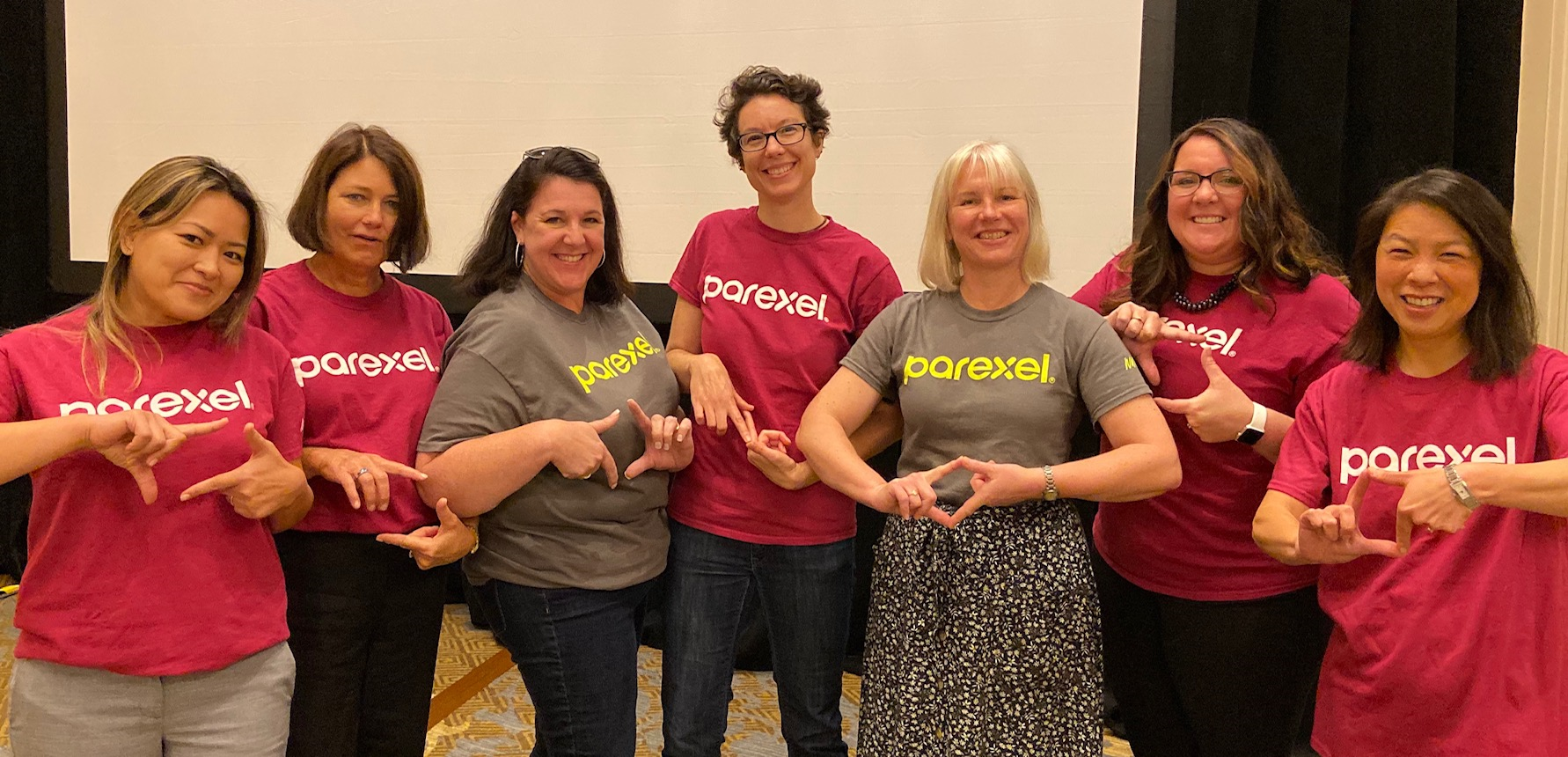 Julia and part of her team at AMWA 2019
What is it like working for Parexel in Ireland?
When I moved to Parexel Ireland 6 years ago, the first thing that struck me was the incredibly warm and friendly culture. I immediately felt welcome and there was always someone on hand, to help me settle into the office, provide advice on living in Ireland, or just for a friendly chat. At that time, the Parexel Ireland team was predominantly made up of colleagues in Finance and Regulatory, and most people were based in the office. Since then, the Clinical, Data Management and Safety Services teams have grown considerably, and the diversity of functions has expanded with most business units now having representation in Ireland.
The office itself underwent a complete re-fit in late 2021/early 2022 with new meeting rooms, touchdown spaces, canteen and modern sit/stand desks. In addition to the core group who come in every day, many colleagues have taken up the flexible options offered by Parexel to work from home, coming into the office at a frequency that suits their schedule. The Dublin office is also very popular for meetings, being located within easy travelling distance to the airport and city centre, and we've been delighted to host a range of visitors from other Parexel locations, as well as client visitors.
Although some things have changed, the culture remains as welcoming as ever. We have a diverse range of colleagues with 25 different nationalities, in addition to Irish, and there is enthusiastic uptake of events organized to meet in person, such as coffee and cake, Bring Your Child to Work, or the End of Year event.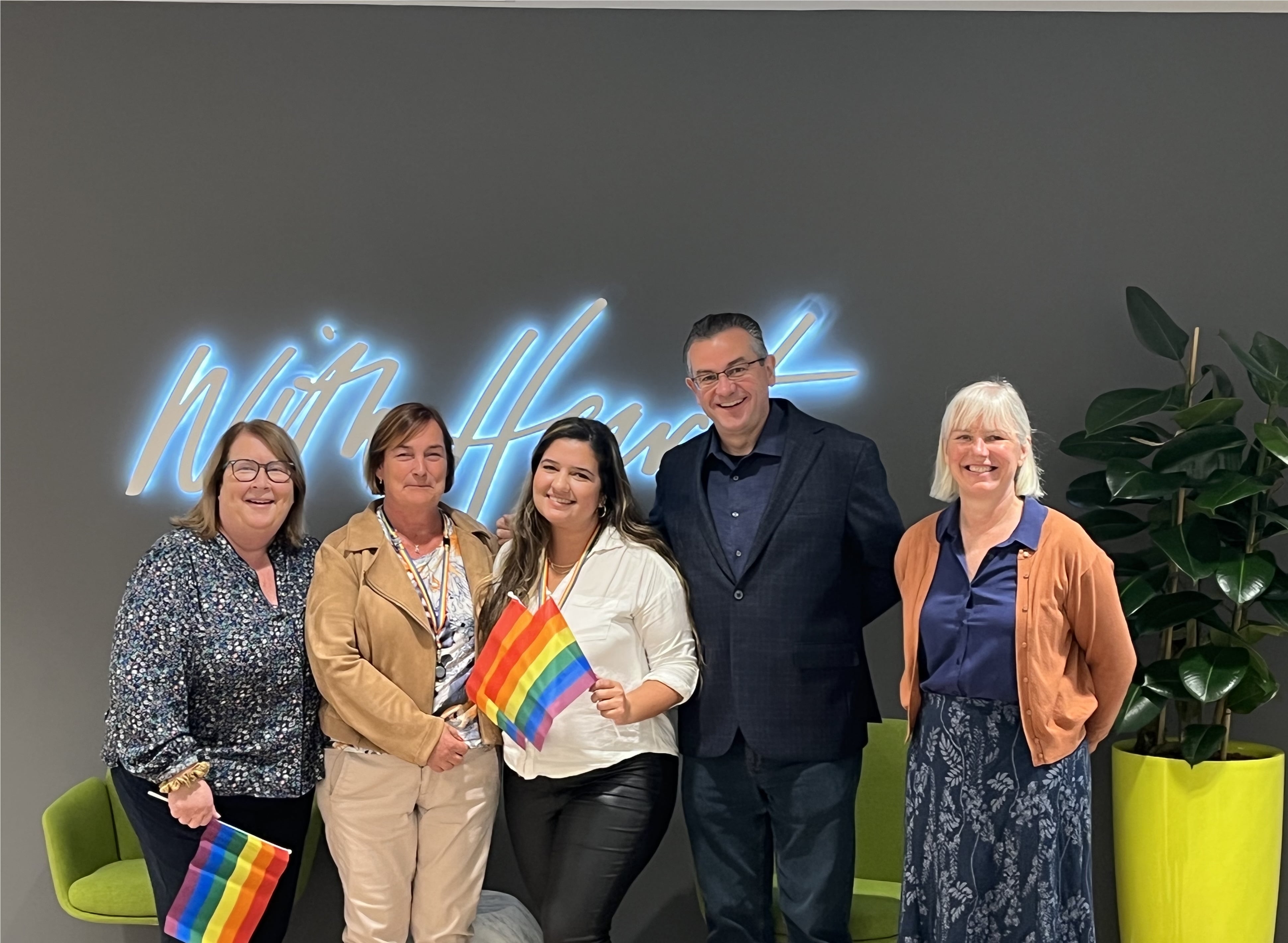 Julia and co-workers at Parexel Ireland office
How would you describe what it's like working with your colleagues?
In April 2023, I will have been with Parexel for 25 years, and people often ask what keeps me here. The answer is easy: it's the wonderful people and the positive culture! I am proud to work with such a fantastic group of colleagues, in Medical Writing, in Ireland and in the cross-functional teams that are essential for the success of our work. Each of us, no matter what we do, contributes to the development of therapies that ultimately will benefit patients, and we all have an equally important role to play in this process, whether directly client-facing or enabling the work of others. Parexel colleagues at all levels are super-approachable and willing to help. During my Parexel career, I have witnessed so many examples of colleagues going above and beyond to support our objective to provide quality services to our clients, and ultimately to patients. I value that we strive to achieve these goals while treating each other with respect and compassion, in what can often be a high-pressure environment.
Can you share with us an example of some of the work that you do, where you have gained a real sense of job satisfaction?
As Global Head of Medical Writing, my role is to put in place the processes, tools and standards that ensure the teams deliver to the same high standards at all locations, in an environment that develops and makes optimal use of our talents, and where colleagues no matter what their background feel like they belong. Our industry is constantly evolving, which means I need to regularly strategize and re-evaluate our approach to operations, technology and talent development. This is - in itself - an exciting and rewarding challenge. Another aspect of my role that brings enormous job satisfaction is helping colleagues develop in their careers and acquire the skills and experience to become technical experts or excellent managers and leaders, depending on their area of interest. The demand for experienced medical writers continues to be very high across the industry, and novel approaches are needed to sustainably develop a pipeline of new talent. Before the COVID pandemic, my team had developed a program to bring on entry-level staff and equip them with solid medical writing skills during a 6-month office-based course. During and post pandemic, the demand for medical writers increased yet further and it was clear we needed to change to a virtual delivery model and expand to new locations. I am very proud that my management team were able to quickly adapt the course content, pivot the format using Teams technology, and roll out new online programs which are successfully running in Eastern Europe and North America.
What are you most proud of personally?
Personally, I am very proud to have contributed to the evolution of Medical Writing as a profession. I started my medical writing career in 1995, in the same year ICH E3 (the international guideline for clinical study reports) was released. During the past 25 years, appreciation and understanding of the benefits of the medical writer role have substantially increased, and today, project teams highly value the medical writer as the leader of the document preparation process. During my career, I have had the privilege to work as a medical writer in Germany, the UK, China, and Ireland, and to contribute to the development of the profession through different roles on committees of the European and American Medical Writers Associations (EMWA, AMWA) and the China Medical Writing Community.
When I joined Parexel in 1998, one of my first projects was a large NDA/MAA submission for a global pharma company. At the kick-off workshop, every participant was presented with a flying goose statuette, labeled with the submission name and meeting date, to remind us of the teamwork that would be needed to make the submission a success. The goose was chosen for 3 reasons:
1. Geese share the load. The V-formation adopted by flying geese helps them reach their destination quicker and with less energy. Each goose provides additional lift and reduces air resistance for the goose flying behind it.
2. Geese rotate leadership. The goose flying at the front of the formation uses the most energy because it is the first to break up the airflow. When the lead goose gets tired, it moves to the back, and another goose moves up to take its place.
3. Geese help each other. If one goose becomes sick, two other geese drop out and stay with the sick goose until it recovers or dies.
The goose on my desk reminds me of how the team supported each other over many months on that project. As a leader of the Medical Writing team, I try to ensure we follow the same approach as the geese on all our projects. By sharing the load, working as a team, and helping our colleagues no matter what our role, we work hard and smart to achieve successful outcomes.
What was the best piece of advice you received in your career?
Seek until you find a job you are passionate about. Leaving research to become a medical writer was one of my best decisions. The opportunity to use my scientific training to contribute towards patient care improvements provided the motivation and job satisfaction that I had been seeking. Over time, medical writing has evolved to encompass a range of roles, such as clinical trial disclosure writers, document specialists, and dedicated QC staff, in addition to medical writers. One of my goals as a leader is to create and maintain an environment that allows our employees to feel inspired about medical writing and its associated roles, and to believe in the value our profession brings to clients and patients.
How do you keep the patient at the heart of everything you do?

Almost everyone is a patient at some time in their lives. By helping our teams understand the importance of their individual contribution, no matter whether they are directly client-facing or supporting the work of others, we will succeed in providing quality services to our clients, and ultimately bringing new medicines to someone's family member, significant other, or friend.
As a woman in leadership, how do you work to forge a gender-equal world?
In Medical Writing, we make optimal use of our collective talents as a global team, following the same high standards and rigorous processes at all locations, and valuing opinions and recognizing accomplishments, irrespective of the individual's culture, gender, ethnicity, or other factors. Building a strong culture of inclusion and respect at all levels is the guiding principle to everything we do.
I was fortunate to be able to spend just over 3 years working out of our Shanghai office from 2013-2016, and the experience I gained during that time really reinforced how the diversity of our team ultimately has a positive influence on our ability to do business effectively. We are all responsible for preserving principles of respect and inclusion, understanding that each of us has an equally important role in bringing new medicines to patients.
Tell us something most people don't know about you.
On a trip to the Galapagos, I fulfilled my long-standing dream to dive with a whale shark.
What do you enjoy doing when you're not at work?
Looking after my garden, hiking, and scuba diving.