Meet Lillie: Clinical Research Associate I (CRA I)
"Parexel has supported my career development since I joined by putting me in an environment where I am constantly able to learn and grow."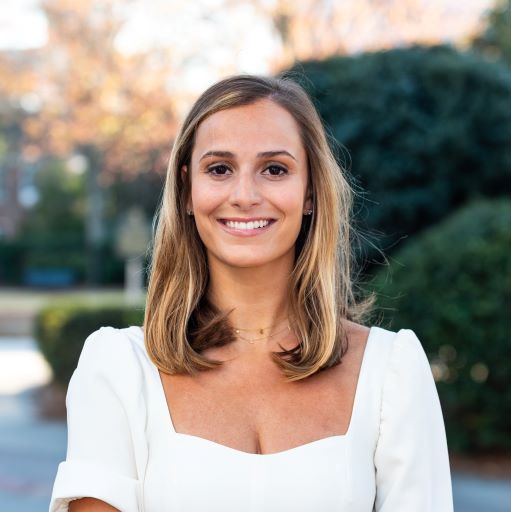 Lillie Moore shares about from her transition from the APEX CRA program to now being a CRA I, the day-to-day responsibilities of her position, and what activities she enjoys while not working.
Please introduce yourself and your role at Parexel.
Hello! My name is Lillie and I am a Clinical Research Associate I (CRA I) here at Parexel. I just recently graduated from the University of Georgia in May 2022 and am now living in my hometown in North Carolina.
How does a day in your job look like and what are your core responsibilities?
My day-to-day responsibilities include performing site outreach through emails and phone calls, co-monitoring site visits with other CRA's (both virtually and onsite), attending weekly study team meeting, and constantly working with my study team to resolve issues.
When and why did you choose to join Parexel?
I joined Parexel in June of 2022. I was a part of the APEX Program from June to December of 2022 and just transitioned into my new role as a CRA I. I chose Parexel because I was really attracted to the APEX Program and the enthusiastic, welcoming environment Parexel displays. I wanted to work for a Clinical Research Organization but didn't know exactly where to start. When I heard about the program, I knew it would be a great way to get my foot in the door and provide opportunities for me to learn more about the industry and all that it encompasses.
What traits and/or skills are needed to be successful in your role?
The traits and skills needed to be successful in my role include interpersonal skills, time management, and being able to work independently.
What is it about your position that challenges you most?
The most challenging thing about my position is time management. In addition to traveling to sites, there is always back work/other things to be done. It is easy to jump from task to task as they come, but I have found that it is important to prioritize the most important tasks first and build a list from there.
How would you describe what it's like to work at Parexel and what's it like working with your colleagues?
I have really enjoyed my colleagues here at Parexel. Although the job is mostly remote, I am constantly jumping on calls and messaging my colleagues if I have a question or just want to talk. Also, I have loved traveling and being able to work with colleagues onsite. It helps build relationships and put a face to a name.
How has Parexel supported your career development since you joined?
Parexel has supported my career development since I joined by putting me in an environment where I am constantly able to learn and grow. Additionally, my Line Managers and Clinical Operational Leaders (COLs) have been extremely helpful in providing opportunities to shadow other CRA's and putting me in touch with people that can help whenever I need something. I always feel free to ask questions to anyone.
What was the best piece of advice you received in your career?
The best piece of advice I have received thus far is to always have a good attitude. There are times when flights will get cancelled, studies will be hectic, and you will be juggling 100 different things at once, but if you have a good attitude, it makes this job a lot easier!
How do you achieve a positive work life balance?
Since a lot of time is spent working virtually, it is hard to put your computer down at night when it is right in front of you. To achieve a positive work life balance, I ensure that once I have finished my work for the day, that I shut my computer and phone off and leave if off until the next morning.
What do you enjoy when you're not at work?
Traveling, trying new restaurants in my area, and spending time with friends and family. This past summer, I got to travel through Europe with my life long best friend!
What habit, behavior, or belief have you recently acquired and why is it now in your life?
One habit that I have recently acquired is going on a daily walk. When working from home, I often found myself getting tired during the day and being glued to my computer. Fresh air is good for the mind and the soul!
If you wrote a 'user manual' for how people should interact with you, what would be the most important point in the manual?
Being open and honest. I am an extravert so I love being around and communicating with people.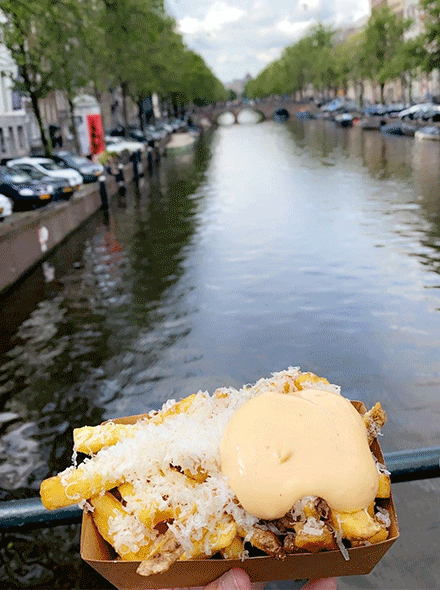 Did you enjoy learning about Lillies' story? Check out more of Parexel's CRA opportunities here.

Interested in Parexel's various departments, core values, and more? Learn more here.