Meet Margaret Bukowska - Clinical Research Nurse (UK)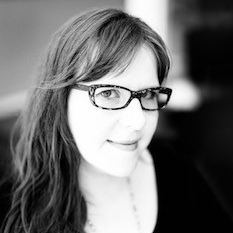 Margaret works for Parexel as a Night Shift Clinical Research Nurse at our Early Phase Clinical Unit in Harrow - London. As a Nurse, she supports the development of new medicines which improve outcomes and save the lives of patients around the world. The early phase and "first in human" trials are the first step in testing novel treatments in humans. Find out why Margaret enjoys working as a Nurse in Clinical Research and working at Parexel, also how Parexel supports her in a way she hasn't experienced anywhere else.
Why do you work in Clinical Research as a Nurse?
Clinical Research Nursing is a job like no other. It gives me the opportunity for face-to-face work with the participants/patients - the essential part of caring and nursing which I love, while also satisfying my scientific curiosity, zest for learning, and of course, allowing me to contribute to improving the lives of thousands of people. Very few jobs come with a reach and satisfaction like this.



What is something you experienced at Parexel, that you haven't experienced anywhere else?
Working as a nurse with multiple 'invisible' disabilities can be a tall order. But not at Parexel. The support and respect I have been continuously offered from the first interview nearly 7 years ago, to everyday duties is something I haven't experienced elsewhere. I feel seen as an individual, valued for my professional expertise, and my disabilities are something to 'work with/around', not just obstacles – a 'can do' attitude that is very much a part of our Unit's culture.


Parexel's culture rallies around doing everything With Heart

™

. How does that apply to your role?
Our "With Heart

™

" is reflected in everything that we do. Amidst busy days, timed, scientific procedures, and the very specific environment that can be limiting for our participants, we do make sure that they are not just 'safe and looked after', but that they are included in our processes and feel part of our community. We extend the same courtesy, care, and compassion to our colleagues, and 'have each other's backs' when it's needed the most. Our volunteers see this, and they know we truly 'got them' too.


Why did you choose Parexel, and why do you stay?
I started on what was supposed to be a 6 weeks' project, which gave me a chance to deep-dive into clinical research nursing, and experience the incredible team spirit.
What made those 6 weeks become 7 years is that unique mix of frontline nursing, the contributions we make to the patients globally, while constantly learning and expanding horizons in a supportive environment."


Tell me something most people don't know about you.
Most people, not only at work, are surprised to learn I'm a published author of poetry collections and have quite a few non-nursing qualifications, including Rapid Transformational Therapy and Clinical Hypnotherapy among others – A lady needs a hobby after all :)


What do you enjoy when you're not at work?
I love reading, and writing of course, especially by candlelight, with music in the background, meditating, making candles when time permits, and spending time with my 'Soul Family'. Little things, I know, but they give me a lot of joy and help me stay grounded even when my head is in the clouds.


If you wrote a 'user manual' for how people should interact with you, what would be the most important point in the manual?
It'd have to be: "Let me know you are talking to me" (when in group interactions) and "No voice messages. Phone calls by appointment only" . If you're curious why, join our team and I'd be happy to tell you :)


Do you want to work with Margaret? Look for suitable Clinical Research Nursing positions here.
Also, if you do enjoy their story, share it with your networks via the below links.