Meet Nayoung Lee: VP, Enterprise Account Leader (Korea)
"With Parexel's extensive service scope in every stage of drug/device development and experts, there always have been chances to gain deeper knowledge and insights..."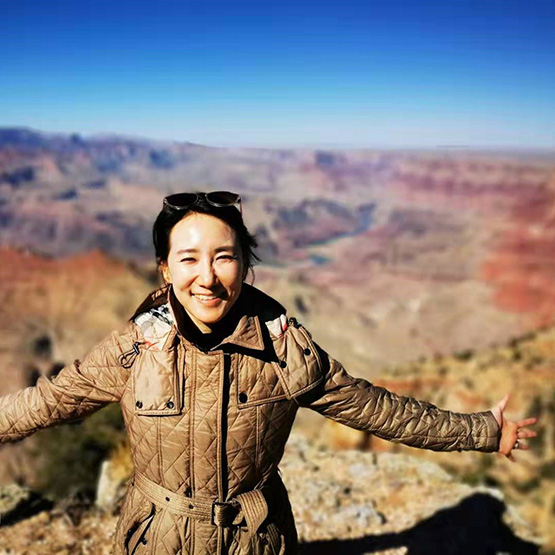 Nayoung Lee, Vice President & APAC Head of Enterprise Account Leadership, believes the advice from Parexel colleagues to BE BOLD significantly changed her whole life. She appreciates the opportunities Parexel has given her, including participating in the Women in Leadership program and an MBA program. For her, "We Care" means caring for patients and clients all over the world and bringing the most safest and effective drugs to the market.
Please introduce yourself and your role at Parexel -
I am Nayoung Lee, Vice President & APAC head of Enterprise Account Leadership based in Korea. I take care of account management for several Enterprise accounts (Top ranking multinational pharmaceutical companies) in the APAC region as well as leading the APAC Enterprise Account Leadership group.
How does a day in your job look like? What are your core responsibilities?
I coach and guide the team members in the APAC region by supporting them and line managing them.
Also, as one of the enterprise Account Leaders, I am the first point of contact for my accounts in the APAC region. Once I receive any request for information or strategic proposal for their potential compound/device from the clients, I lead the internal discussions with various functional leaders to consolidate the most appropriate strategies to offer to the clients.
Picture of Nayoung and her Enterprise Leadership Colleagues at a meeting in the US.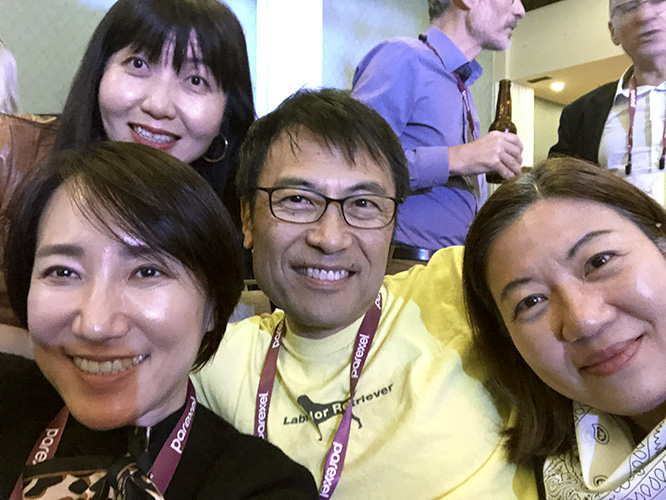 When did you join Parexel, and why did you choose Parexel?
I joined Parexel back in Sep 2015. Parexel was enjoying its great reputation as a leader in the biosimilar area which was considered as a big game-changer in the drug development industry in early 2000. I was curious what kind of strategies Parexel was providing to the client and how Parexel made itself a leader in an unknown area.
What traits and/or skills are needed to be successful in your role?
As an Enterprise account Leader: Good negotiation and communication skills are essential to be a client relationship director. Also, it is important to understand the project management cycle as well as financial management to discuss with the clients. Hence project management experience and operational experience would add great value to be successful in this role. We should have a great insight to recognize clients' needs and then be able to propose the right services based on that.
As a Head of APAC Enterprise account leadership team: Coaching skill is important to support the team members. All my team members are senior director level who already have enough working experience and great communication/working skills. Hence I feel the importance of discussing and sharing the vision of their future career paths and finding a way to help their personal developments.
How has Parexel supported your career development since you joined in 2015?
Working in Parexel itself was a great opportunity for me to learn. With Parexel's extensive service scope in every stage of drug/device development and experts, there always have been chances to gain deeper knowledge and insights which helped me to have a thorough discussion with my clients for their pipeline development.
Parexel also makes huge investments for employees. After joining Parexel in 2015, I was given priceless opportunities to participate in leadership training (called Women in Leadership) and an MBA program.
Can you tell me more about the Women in Leadership program?
Women in Leadership (WiL) is a leadership program designed especially for industry women leaders to inspire them to change, stay resilient, and accept their own authenticity. WiL held an annual forum where thousands of women leaders are attending and provides the opportunities to hear the stories of the world's successful women leaders.
What have you learned from it how has it benefitted you?
The most impressive message from WiL was BE BOLD & GET OUT FROM YOUR COMFORT ZONE. A number of speakers at the WiL forum stressed how important it is for women leaders to get out of the comfort zone to take the opportunity. I used to be the person being afraid of taking risks before attending WiL. I got to know that all those successful women also hesitated to take the opportunity and take the risks just like me, but they took one step forward which made their lives 100% different. Now I can see that I am changing—accepting my authenticity, getting bolder, and trying to get out of my comfort zone, which helps me feel more energetic and alive.
Picture of Nayoung at a Women in Leadership meeting in the US.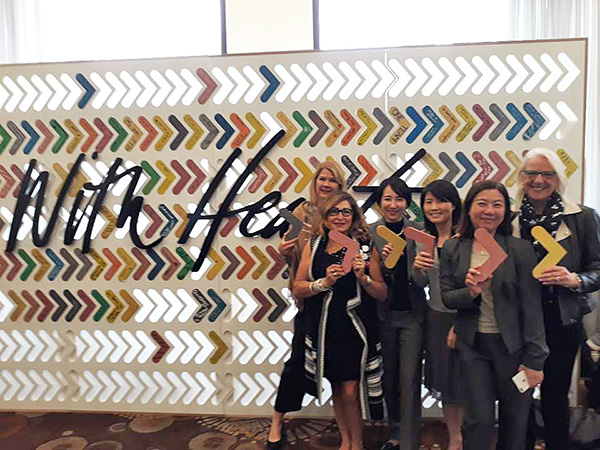 What would you tell other female colleagues who might be interested in the program?
Before WiL, I felt something was missing although everything seemed so fine; I was doing fine in my job, I was taking care of my family, and also I was very busy. On the last day of the WiL forum, we had the chance to share what we felt and learned during that forum and when it came to my turn, I just burst into tears; I said, I feel so sorry to myself for not spending time to think about my happiness, for ignoring my desire for success and most of all for not accepting my authenticity. After the WiL forum, we had regular catch-ups to discuss how we are doing, which really helped me to continuously remind of the feelings and resolution that I had during the WiL forum so that I was able to keep moving, continuously taking care of myself and most of all getting bolder and brave enough to take the risk to move forward.
If you feel the same what I've felt before joining WiL, I strongly recommend giving yourself the opportunity to join WiL, which will change your life!
It was a really great experience! I was able to gain broader knowledge about finance, marketing, and project management. Especially for the thesis project, I had to do a lot of research and brainstorming, which really improved my research and thinking skills. This MBA program provides you the chance to network with a number of people from different countries and functions, which really helped me to broaden my view of seeing the whole world.
Pictures of Nayoung with her classmates of the MBA program in Berlin.
What was the best piece of advice you received in your career?
Be BOLD! During the last 5 years in Parexel, everyone encouraged me to 'BE BOLD', to get out of the safe zone and just try what I want to do, speak up my opinion, say what I need to say. And indeed, this advice significantly changed my whole life.
How do you achieve a positive work-life balance?
I am really trying not to be distracted and to focus on what I am doing every minute so that I can spend my time efficiently. This way, I can fully enjoy my personal time without any interruption and also can fully utilize my working hours to finish my daily to-do list. I used to try to adopt a multi-tasking lifestyle (doing several things all together at the same time) in the past but realized this did not work for me. These days, I finish task by task and try to put a clear line between my working hours and personal time.
What do you enjoy when you're not at work?
I do enjoy reading, watching a sunset, listening to music, and traveling. Try to go to the gym at least twice a week which helps me to stay energetic and powerful.