Rebecca Iani: Associate Project Leader (UK)
"Empathy is crucial in our daily work because we deal with many people as Project Leaders."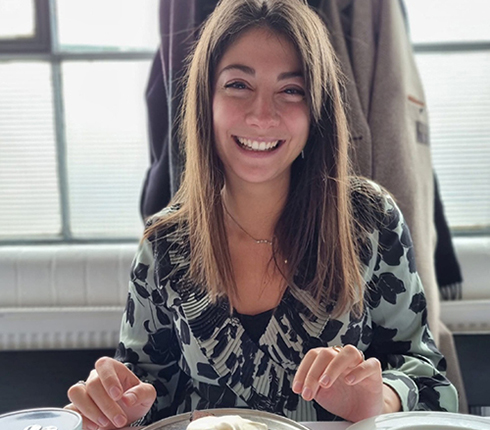 Rebecca, an Associate Project Leader at Parexel discusses the importance of empathy in building trust and psychological safety within her project teams. Rebecca shares her insights on leadership, collaboration, and the patient-centric approach at Parexel. Also, learn how she was supported when starting at Parexel a year ago, and what she is learning from becoming a sommelier.
Please introduce yourself.
I'm Rebecca, I started in 2022 at Parexel as an Associate Project Leader and I aspire to be a Project Leader, which I am working towards together with my Line Manager. I'm from Italy, where my family has a vineyard, and currently, I am living in London, UK. I enjoy being able to go into the Parexel office in London. It connects me to colleagues I would usually not work with regularly, like our Regulatory and Access team.

I really enjoy the fact that I always get to work with a variety of people, projects and situations. You need to adapt and be versatile and often think outside the box. I was told once that as Project Leaders, we actually need to be problem solvers.
Picture of Rebecca in London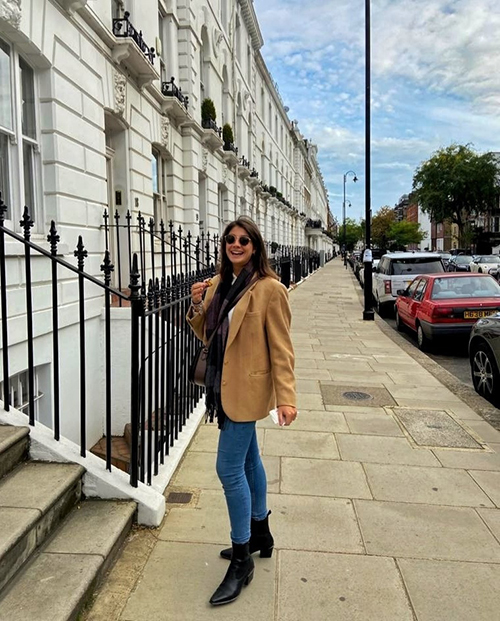 Which skills do you see as essential to be successful as Project Leader?
Communication and teamwork, adaptability, time management (understanding what needs to be prioritized), and last but not least: empathy, which I see as the most important skill.


Why do you see empathy as the most important skill for Project Leaders?
A Project Leader has several responsibilities, including keeping the team engaged, happy, and motivated, as well as ensuring that they can perform well. Empathy is the most essential skill for achieving that. When Project Leaders are empathetic, they foster a sense of understanding and connection between project team members and create a safe space to address issues within a project, a team or at home. When you actually listen to understand the situation from their point of view without judgment and let them know that you are there for them, you acknowledge that you have an individual in front of you who has their own life and that everyone has struggles.


What are your takeaways about empathy?
Empathy creates a feeling of connection.
Many team members work from home with colleagues around the world. Let them feel seen, valued, and supported so they don't feel alone.
Empathy reduces stress.
We work in a fast-paced environment with several projects and deadlines at the same time. It doesn't help to add extra stress to your team. Listen to them and acknowledge their thoughts and ideas.
Empathy reduces assumptions.
I learned that we should not go with assumptions but always check in with the team.
Empathy brings issues to the table proactively.
Let them feel comfortable talking to you about challenges without fear of a negative impact. This might save us from potentially missing deadlines.
Empathy controls how you react to a situation.
I always try to be kind and understand the room when I am in a new (or difficult) situation. I have learned that in this job things happen very fast and we cannot control everything, what we can control is how we react.
Empathy creates a safe space.
If team members feel like they can openly communicate work and private issues, people feel more secure bringing their true selves to work.
Empathy increases job satisfaction and therefore productivity.
A culture without fear of judgment leads to more creativity, learning from mistakes, and effective problem-solving.
How can Project Leaders react to someone on their team struggling?
Reacting correctly to someone on your team struggling requires creating a safe environment where team members feel comfortable sharing their struggles. To support an employee in this situation, approach them in a supportive manner and show that you care about their well-being. Offer them the opportunity to explain their struggles and work with them to find a solution. If the problem persists, it may be necessary to involve the Line Manager to find a solution that benefits both the employee and the team. When speaking with the Line Manager, focus on finding a solution to the problem rather than blaming the team member. A supportive and cooperative team can achieve anything.


How were you supported at Parexel?
When I first started at Parexel, I worked remotely and everything was sent to my home. I wasn't used to working 100% remotely, so I felt a little overwhelmed with all the things to do and not knowing where to start. However, I did have an experienced Project Leader as a mentor who was very supportive, which helped me a lot. I would go to my mentor almost every day, and she was always there to help me out. My manager was also very supportive and checked in with me regularly to make sure I didn't have any questions or concerns.
But one important thing to note is that as a Project Leader, I'm not an expert on everything. So when it came to processes that I didn't know much about, I would reach out to the experts and set up meetings to learn more. They were patient with me and took the time to explain everything in detail, which was really helpful.
The support and guidance made me feel more comfortable in my new situation. It was a learning process, but with their help, I was able to adapt and become more confident in my role at Parexel.


How do you value Parexel keeping the patient at the heart of everything we do?
I think that patient-first is really a principle that Parexel follows. I do not interact directly with patients so my impact isn't always present. But Parexel's focus on patient-centric clinical trials makes me think about my impact regularly. Behind the numbers is a patient that went through the process of a clinical trial. Thinking about the patient also comes down to being empathetic. It all relates!


What do you enjoy outside of work?
I am studying to become a sommelier. My family produces wine, so I can practice my learnings from the sommelier course while spending time with them. I love to spend my time with my friends, family and boyfriend. Also, one day I hope that I will have the courage to open my own travel and food blog!


Can you relate anything from becoming a sommelier to your role as a Project Leader?
That's a fun way to think about it. The best part of learning about wine is pairing food with wine. I think that relates to my work as a Project Leader because when a client makes a request, I need to understand which department to pair it with. In both situations, you need to think about what complements each other to create a delightful experience.
Pictures by Rebecca, on the family vineyard in Italy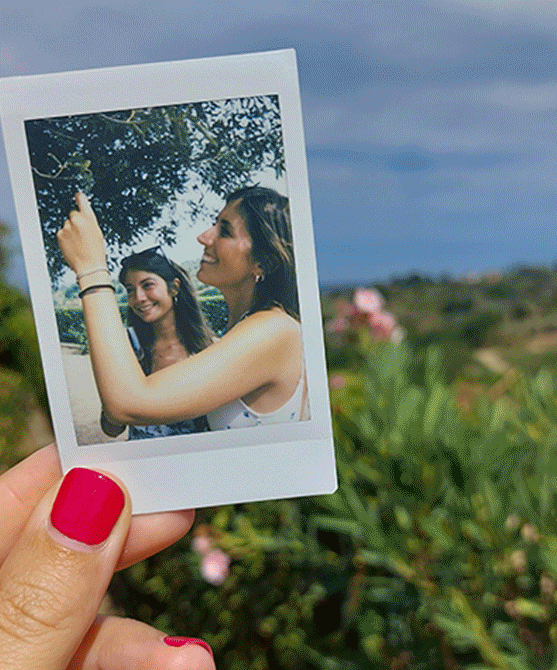 Do you want to work with Rebecca?
Sign up for our Talent Community
Sign up and we'll reach out with job alerts when positions that match your career interests become available. We'll also share periodic updates about the latest company news and events.