Meet Nadia Seniavina: Principal Biostatistician
"I know that the accuracy of our work will be key for their health and quality of life, and there are millions of people out there waiting for the results, not even mentioning future generations."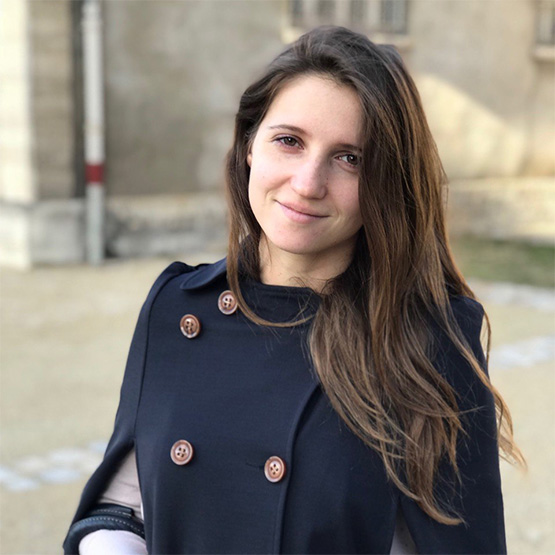 Nadia Seniavina talks about why she chose Parexel as a Principal Biostatistician and what it is really like working in clinical programming & biostatistics. Nadia shares with us the most rewarding parts of her role and how she keeps patients at the heart of everything she does.
Please introduce yourself and your role at Parexel.
Hi! My name is Nadia, and I work as a Principal Biostatistician at Parexel in our Moscow office.
When did you join Parexel, and why did you choose Parexel?
I had a master's degree in Biochemical Physics and 5 years of experience in a bioclinical lab which included some pre-clinical studies. By that time, I had never thought of myself as a programmerbefore I discovered Parexel 5 years ago, but it turned out that clinical programming and biostatistics are extremely rewarding from both scientific and human points of view. You have access to huge amounts of data, and your job is to actually put them into practice to save people's lives!
How does a day in your job look like? What are your core responsibilities?
My working day is surprisingly full of communication! In the morning, I am most devoted to my teams from the Eastern part of the world, then my office mates around noon and the evening is when most communication with clients from the West takes place.
My major responsibilities are supporting individual studies as the Lead Biostatistician, driving standardization processes to ensure consistency between similar studies, and mentoring junior statisticians.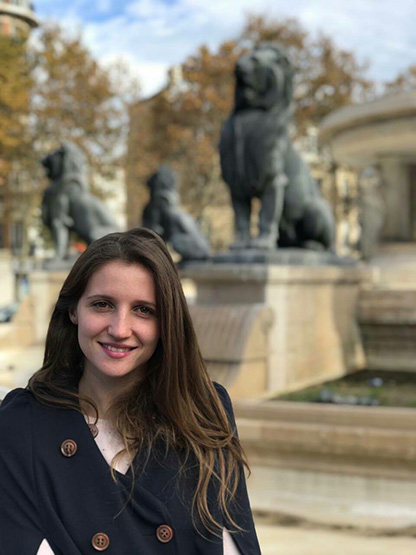 What traits and/or skills are needed to be successful in your role?
We need to be attentive to details, have an analytical mind and most importantly, maintain logical yet flexible thinking. And of course, one of the keys is communication with both the internal and sponsor teams!
What would you like people to know about your job or department?
There is a common misconception that programmers are a little out of this world and they don't need anything but their computer to do their stuff. I can't say for all the programmers, but if you only knew how often we in clinical programming & biostatistics find ourselves digging into real-world situations trying to understand the smallest details about our patients! Our ultimate goal is not only to collect mere statistics but to adequately address the data we have for each particular study participant at the same time.
What is it about the position that challenges you most?
My utmost challenge is to keep the balance and to juggle multiple projects at the same time.
How would you describe what it's like to work at Parexel and what's it like working with your colleagues?
The atmosphere in the office and Parexel as a whole is always friendly and encouraging. On my very first day as a complete newbie at Parexel, my Line Manager told me that should I have any questions, I can ask anyone around, and they would either answer or re-direct me to someone who can answer. This concept has never failed me ever since! I am very grateful to my colleagues who teach and inspire me to do my best.
What excites you most about the work you do?
Seeing how megabytes of data translate into longevity and quality of life. When you see "complete response" (which means that the patient was cured during the course of the trial) be sure that the patient, their family, and the medical doctor were not the only ones who were happy with this result.
Share with us an experience that was very rewarding for you during your time at Parexel, and how did it make you feel?
Although I always considered myself an introvert, I must say that the most rewarding experiences have always been related to teamwork. Recently I received a recognition card from my colleague saying "No one can be perfect, but a team can be". Frankly, it made me cry. It feels like finally getting answers to most of your questions :)
How has Parexel supported your career development since you joined?
I was happy to join Parexel and have been happy with my career path ever since. Although I worked hard to follow this path, I am sure that none of my promotions could have been possible if it wasn't for the wonderful study teams I worked with. Team spirit within Parexel is the thing that inspires me most and makes me work at my best. My Line Manager is the most supporting and knowledgeable person who helps me a lot in both daily work and understanding of my general career paths.
What are your 3 qualities that got you to where you are today?
Accountability, empathy, resilience.
What was the best piece of advice you received in your career?
Never be afraid to ask if you don't understand. In Parexel, the atmosphere is encouraging for anyone to learn more.
What is common in your job and needs to be reconsidered? Where would you love to see a change in behavior/thought/belief?
There is a tradition to recognize people and teams who worked on a successful study or molecule and helped them to get approved by FDA or reach the market.
However, I know that sometimes working on an unsuccessful study is no less demanding, and a negative result does not mean that our teams didn't work hard. I'd be glad if recognition was tightened to people's involvement and commitment to their job and less dependent on the results that are out of their control.
Can you give an example of a time when you had to learn a lesson the hard way?
I learned to be more realistic in my expectations while working nights and weekends on my first project :)
Although the core values are all interconnected, if I had to choose one, I'd go with Quality, because it is the one that is most related to my work. As a study statistician, I review all outputs before delivering them to the client, to ensure accuracy, consistency, and overall quality.
How do you keep the patient at the heart of everything you do?
It's actually patients who help me keep my daily work at heart. I know that the accuracy of our work will be key for their health and quality of life, and there are millions of people out there waiting for the results, not even mentioning future generations.
What does the Parexel brand promise "We care." mean to you?
It's always been about people for me. But it's not only patients who we care about. I care about my study team members, so I aim to provide my input in a clear and timely manner. We care about our sponsor counterpart, so we work to deliver high-quality outputs.
How do you achieve a positive work-life balance?
I must say I struggle with work-life balance sometimes. There's always the temptation to do just a little more, but I try to track the efficiency of my work and choose quality over quantity when possible. As they used to say on the planes before the pandemic, "Put on your own mask first, then attend to your child." This means, if there's no balance between work and personal life, you are most likely to lose in both instances.
Tell me something most people don't know about you.
When I have a bad day, I just restart it with a full morning routine (including breakfast) at any hour.
What do you enjoy when you're not at work?
Fresh air! I love almost everything you can do outside.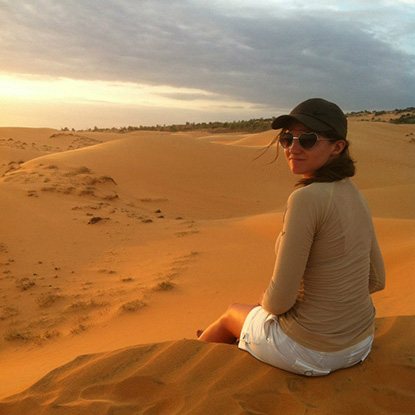 Nadia quad biking across the dunes in Vietnam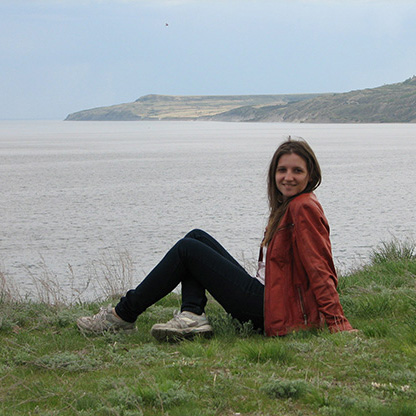 Nadia hiking along the higher bank of the Volga river (Russia)
What is your untrainable superpower?
Surprisingly - navigation through time and space, finding certain places with a sixth sense, and never being late.
What habit or behavior or belief have you recently acquired? Why is it now in your life?
I have been fighting perfectionism for quite some time already, so currently trying to incorporate 'Better done than perfect' in my beliefs.
Tell me three believes that you think would change the world for the better?
People are good. Caring doesn't make you weak. Words matter.
If you wrote a 'user manual' for how people should interact with you, what would be the most important point in the manual?
If you say something, do so. If you change your mind, say so.
Do you want to work with Nadia and her colleagues? Look for suitable Biostatistican opportunities here.
Did you enjoy Nadia's story? If so, share it with your networks via the below links.
© Photos by Nadia Seniavina