Meet Ekaterina Rzhevskaia: Senior Statistical Programmer (Russia)
"I feel excited by challenges and my job provides a lot of them! I contribute to clinical trials that can help people, and that is inspiring. It is really fascinating when you understand why and what do you work for."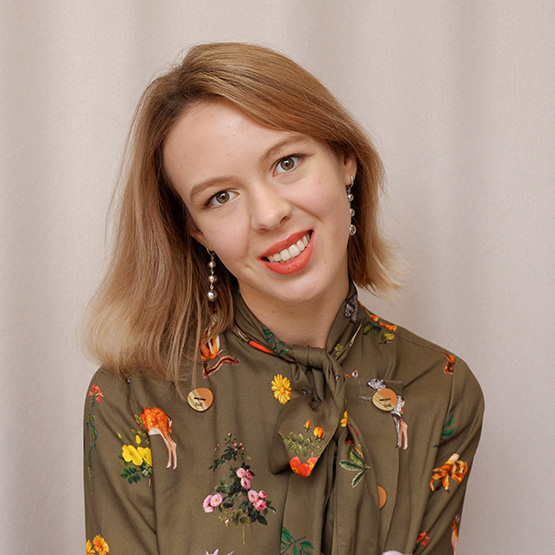 Ekaterina Rzhevskaia, Senior Statistical Programmer shares how she started at Parexel part-time whilst finishing her Masters degree. After her graduation, Ekaterina joined as a full-time employee as she saw the opportunities for career growth and learning from experienced colleagues. Her managers always help her find motivation and develop plans to set up new goals for her development.
How does a day in your job look like? What are your core responsibilities?
I start every business day by checking e-mails because I work with colleagues from different countries and time zones. I make myself a list of tasks that have been assigned to me and I then prioritize them in order of importance. As a statistical programming lead, I am responsible for project management. For example, timelines, budget, resourcing, and resolving problems. As a statistical programmer, I perform some analyses and summarize them. Sometimes I provide training for new employees. I find my role very interesting!
When did you join Parexel, and why did you choose Parexel?
I joined Parexel in 2018 when I was a Masters student and when I first joined the company, I worked part-time for several months. After university, I continued working here but on a full-time basis, because I saw that this company gives opportunities for career growth and, what is more important, my colleagues were open to sharing their experience, to help with new tasks. I was promoted to Statistical Programmer II one year ago and started to lead projects that opened new perspectives. I worked extremely hard and since October 2020 I've been working as Senior Statistical Programmer.
What traits and skills are needed to be successful in your role?
I think the desire to do your best is the most important trait. We need to be accurate, proactive, and understand that our work is significant. I say "we" and "our" because it's impossible to work alone, we need to communicate and make decisions together.
What is it about your position that challenges you most?
This is the best question yet! For me, the most challenging part is project management. Because you need to work in cooperation with the client and different points of view; long discussions what is the best way to achieve the aim, plus unpredictable and urgent tasks. You should understand everything happening in the study, act quickly and clearly. I should delight the client when I plan timelines but also, I must take care of my internal team so that they are working in a comfortable way. So, my goal is to find equilibrium and satisfy both sides.
How would you describe what it's like to work at Parexel and what's it like working with your colleagues?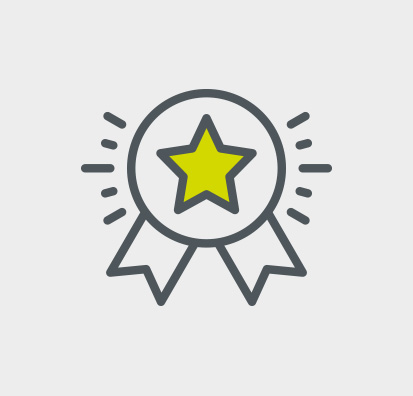 It's great! My colleagues are very helpful, and they always offer support if needed. Also, there are strong personalities. We have different hobbies, but everyone can share something really fascinating. I like chatting over a cup of tea with my colleagues (now online, of course) and they always inspire me. Yes, my answer is more about people than work, but I want to refute the stereotypes about programmers not being sociable.
What excites you most about the work you do?
I feel excited by challenges and my job provides a lot of them! I contribute to clinical trials that can help people, and that is inspiring. It is really fascinating when you understand why and what do you work for.
Share with us an experience that was very rewarding for you during your time at Parexel, and how did it make you feel?
I can highlight my first Statistical Programming Lead experience that was combined with work on another complicated study. I learned how to work productively when you should concentrate on different studies, control one of them and keep calm. It was very intensive work and I learned a lot of lessons throughout this time. It was a great feeling when I finished all of the tasks and I remember the day when the first delivery was sent.
How has Parexel supported your career development since you joined?
It is safe to say that if you want to improve your skills or get a new position, Parexel will help you. Our managers always help to find motivation, to develop a plan, to set up new goals. We discuss career tracks, job requirements in the order to have a clear idea of how you can grow and what you need to do for it. For example, there are additional English lessons in Russian offices, and you can attend them, some training is provided to improve soft skills.
What was the best piece of advice you received in your career?
The more and the harder I work, the more interesting the work I do becomes. So, there are no boring tasks, there is no wish for me to find something more interesting.
Can you give an example of a time when you had to learn a lesson the hard way?
Yes, it was a very difficult time when I had a lot of tasks and I tried to solve them all by myself. The more efficient way was for me to share this problem with other team members and my manager, re-allocate tasks, but I didn't do it that way. This then resulted in a very stressful workload, small errors were made that could have been avoided if we didn't work overtime. I learned that you can ask for help, we are a team and now I always remind this to our new colleagues.
How do you achieve a positive work-life balance?
This is a work in progress! Since the pandemic, it has become much more difficult to create this as we have worked from home since March 2020. I try and make sure I stick to the schedule and plan my work, I also try not to forget my hobbies and the sports that I love. But I do understand that a positive work-life balance helps me to perform first-time quality.
Tell us something most people don't know about you?
My cat's name is Phelps because I enjoy swimming, Olympic Games, and great sportsmanship. Michael Phelps is the symbol of all of them. To be honest, it is more likely to see me crying when I'm watching World Championships or Olympic Games than when I am watching films.
Picture of Ekaterina's cat 'Phelps'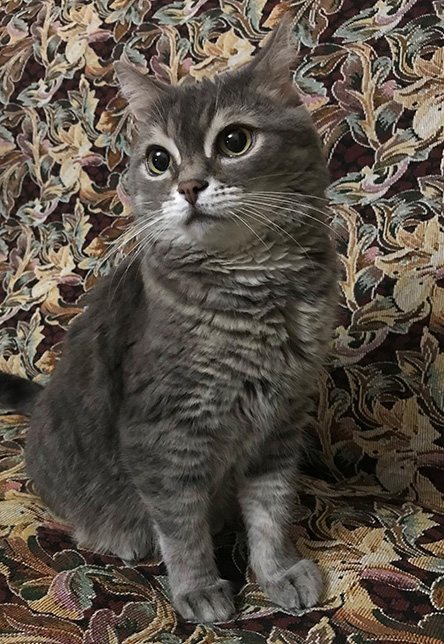 What do you enjoy when you're not at work?
I am lucky that I live in Saint Petersburg which is known as the "Cultural Capital of Russia" so there are a lot of theatres here! Some of them are historical like Mariinsky, which was founded more than two centuries ago. I am a fan of ballet, my favorite company is Mikhailovsky which is headed now by Nacho Duato so I don't miss any of their premieres. Anyway, I like to visit and watch performances every week. I prefer to watch ballet and dramatic theatres, but I am also interested in opera and concerts. Not only does the culture help me to recharge my batteries so does sport, especially swimming 2km after work. This always gives me a chance to recharge my batteries as well.
Pictures of Ekaterina's swimming event and a view between the historical and new stage of Mariinsky theater.
©Photos by Ekaterina Rzhevskaia