Meet Rahul Kamath: Senior Health Economics Associate in the Health Economics and Outcomes Research (India)
"
I love to make a difference in the lives of patients and it excites me to understand how my work helps society progress in that direction. I am a decentralized employee and this provides me the flexibility for a good work-life balance, whilst also ensuring I provide the utmost quality across my deliverables. These are some of the reasons that made Parexel a go-to company for me when exploring opportunities.

"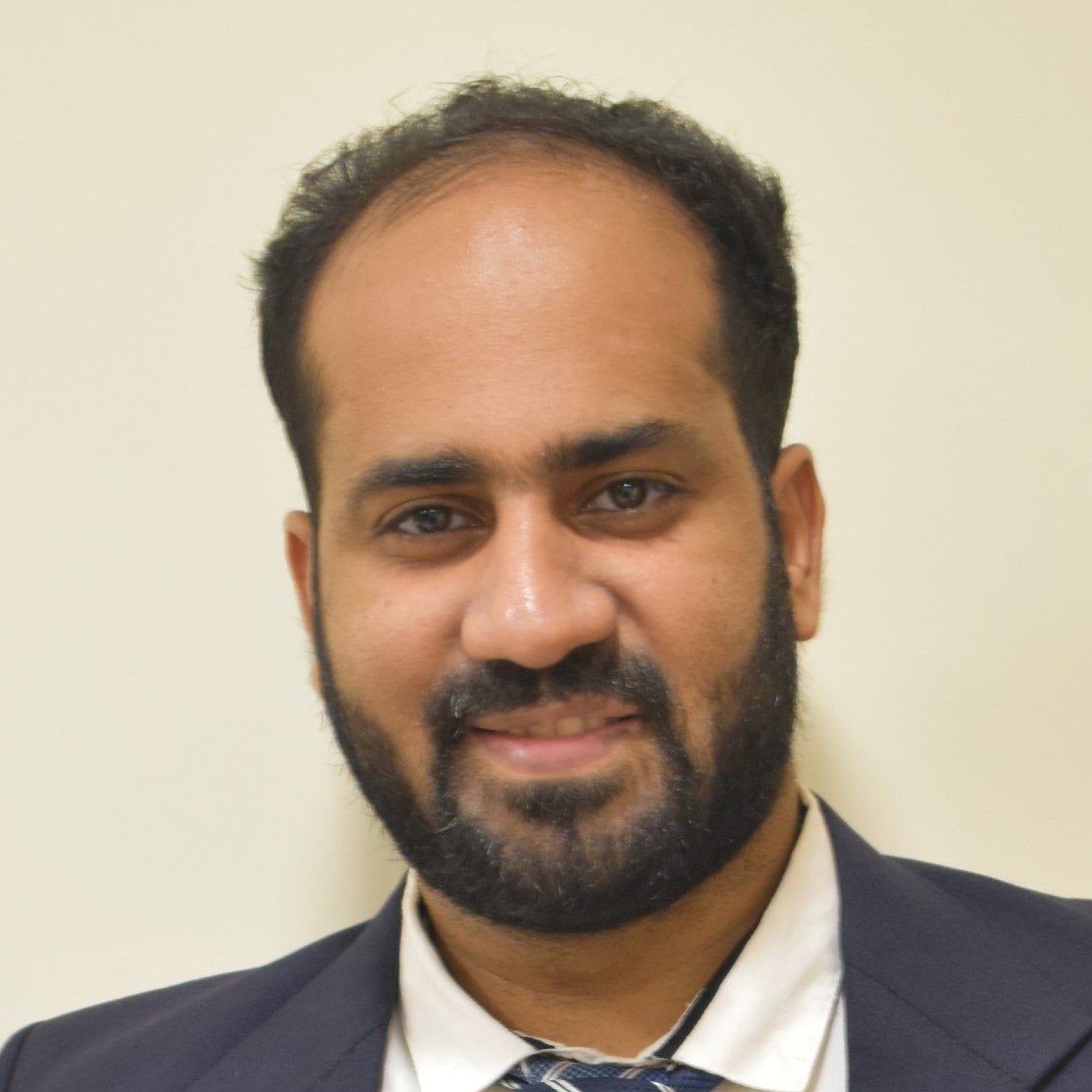 Rahul Kamath, Senior Health Economics Associate, shares with us how his role has a strong team focus despite working remotely. Rahul also details why being a good communicator is so important in Health Economic Outcomes Research.
Please introduce yourself and your role at Parexel.
Hi, I am Rahul Kamath, and I have been working as a Senior Health Economics Associate in the Health Economics and Outcomes Research (HEOR) team at Parexel since the beginning of 2022. I have completed my Doctorate of Pharmacy from Manipal College of Pharmaceutical Sciences, Manipal. I have had three and a half years of experience prior to joining Parexel in this domain. I like to travel, swim, cook, and learn new languages during my leisure time.

My current role at Parexel involves working on Systematic Literature review projects, and a few targeted literature projects to synthesize reports. I work in collaboration with a comprehensive team to support Real-World Evidence (RWE) generation beyond clinical trials.
Can you tell me what a day in your job looks like? What are your core responsibilities

?
My days are mostly quite busy, and a typical day usually starts with me checking my emails, and sipping a cup of coffee, followed by a quick team huddle! The team huddle is a discussion centered around how to proceed with certain aspects of a project that all team members are working on, any queries or suggestions are also dealt with at this time. It helps with setting the right tone for the week that lies ahead and truly helps me in determining how to plan my tasks for the day.

Some of the key responsibilities for me, as a Senior Health Economics Associate, are assisting in protocol development for systematic reviews; conducting searches on biomedical literature databases; screening literature; extracting relevant data and synthesizing reports from the data gathered. A key aspect is also developing slide decks, manuscripts, abstracts and posters as per internal or client discussions, depending on the scope of the project. Communication and alignment on goals with my line manager/project manager is something I enjoy and is a quintessential task in my role as we work on all projects as one big team.


When did you join Parexel, and why did you choose Parexel above our competitors?
I completed my post-graduation PharmD (Doctor of Pharmacy) degree in 2018 and thereafter, during my first two stints before Parexel, gained significant inclination toward the field of Health Economics and Outcomes Research (HEOR). I joined Parexel in January knowing that it would be fruitful to work alongside an astute team of professionals in a company that has been a pioneer in this field in India.

I love to make a difference in the lives of patients and understanding how my work helps society progress in that direction, excites me. I am a permanently decentralized employee and the flexibility of a permanent work-from-home setup provides me a good work-life balance, whilst also ensuring I provide utmost quality across my deliverables. These are some of the reasons that made Parexel a go-to company for me when exploring opportunities.


What traits and/or skills are needed to be successful in your role?
Being a good communicator is a key aspect of my role; and importantly, with companies going virtual after the pandemic, this skill is quintessential to develop, as it's mostly via the screen that I communicate with my fellow colleagues. Additionally, a desire to learn and contribute; time management; attention to detail and the ability to work under pressure to manage deadlines are some skills that are required to be developed in my role.


What would you like people to know about your job or department?
I see great transparency amongst colleagues, who foster an amicable work environment and are backed by a proficient leadership team. The best part about my department is the environment and platforms with which we can clearly communicate any hurdles, any suggestions, etc. These are always noted and taken seriously by the leadership team. There is great rapport amongst colleagues across the hierarchy, and everyone wants to support each other in their capacity. Additionally, a flexible work-from-home setup is another reason that motivates me to start my work every day with a zeal and determination to grow and succeed.


What is it about your position that challenges you most?
The new developments that come in the form of ad-hoc requests from clients, or any major corrections that come during quality checks of projects are some challenges. Most of these challenges are tackled with a good team spirit wherein colleagues are helpful by taking some load off each other's plate. Challenges make work equally interesting as handling these ups and downs in life is what defines us, and ultimately provides us with invaluable experience.


How would you describe what it's like to work at Parexel?
Working at Parexel is enjoyable, as there is a good balance between work life and personal life. The Project Manager, leadership team and subordinates working in the entire HEOR team are very helpful and guide each other well. Parexel leadership appreciates its colleagues well, in the form of rewards, bonuses, etc.


What excites you most about the work you do?
Firstly, the impact every small element of work that goes into a huge review project has a positive impact on the patients' lives at large. Being able to partake in this noble, purpose-driven cause and advancing steadily in this career, with immense learning opportunities, are a few key highlights of my job. The opportunity to interact with clients and knowing the "how's" and "why's" of what we do are equally exciting.


How would you describe what it's like working with your colleagues?
All the colleagues I work with have a deep sense of integrity and a diligent work ethic instilled in them, and it is reflected in the work they do, and the rapport we share. Most of my fellow associates are kind, constantly helping each other in the learning process, and help to shape one another to not just be better at work, but in life too. Periodically, on Fridays as a small team, we do organize fun meets where we play some icebreakers or interact casually to get to know each other better, outside of work, as most employees are stationed remotely.


What do you enjoy when you're not at work?
I enjoy traveling when I'm not working and going on short vacations with my family. I also enjoy developing new hobbies from some of my newfound interests. I feel these things help keep the artistic side in me alive and also promote a healthy mind.


What habit or behavior or belief have you recently acquired? Why is it now in your life?
I have introduced the habit of reading and particularly, am in love with this book – "Atomic Habits" by James Clear. The book explains the concept of "aggregation of marginal gains" and states that habits are the compound interest of self-improvement. Following this principle, I aim on becoming 1% better every day in some aspect of my life and inculcating self-discipline, a healthy lifestyle, and newer habits in the long run.


Tell me three beliefs that you think would change the world for the better?

Nothing is permanent – This helps one be grounded and think of life as a medium to gain good experiences and help make it better.
Life is 1% of what happens to you, and 99% of how you react to it – I think the current pandemic is a testament to this fact and that resilience, and the will to overcome, always triumph.
Save the environment – There is no other planet like our own. Climate change and plastic polluting our oceans are very much real issues.



If you wrote a 'user manual' for how people should interact with you, what would be the most important point in the manual?
Be yourself. People, oftentimes, with a desire to emulate someone, end up copying someone else, not realizing that our uniqueness makes us beautiful. I feel being comfortable in one's own skin is very much a likable trait, and it automatically interests the person you interact with. I feel someone interacting with me should have this in mind.


Do you want to work with Rahul and his colleagues? Look for available opportunities here.

Did you enjoy Rahul's story? If so, share it with your networks via the below links.