Meet Marlayna Fitts: Senior Clinical Research Associate (United States)
"Parexel is committed to their employees' well-being and happiness in their roles within the company."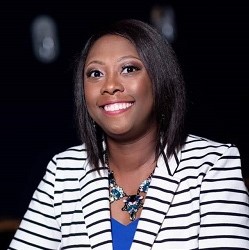 Marlayna originally came to Parexel in 2016 as a Clinical Monitoring Associate and left in 2020, returning in March of 2021 as a Senior Clinical Research Associate (Sr. CRA), field coach, and mentor!
Please introduce yourself and your role at Parexel.
Hello, my name is Marlayna Fitts and I am a Senior Clinical Research Associate (Sr. CRA). I recently transition to a new and exciting role as a Field Coach for the APEX CRAs.
How does a day in your job look like and what are your core responsibilities?
A day in the life of a Sr. CRA can be filled with site management duties, assisting sites with day-to-day activities such as subject recruitment, screening, and enrollment. We are the primary point of contact between the sponsor, study team and site personnel. Our core responsibilities include ensuring the safety of the subjects and confirming the PI/SC are performing study related activities in accordance with the protocol.

What traits and/or skills are needed to be successful in your role?
The skill one should possess to be successful is effective time management. We jokingly say that our "To Do" list never ends, like a revolving door of activities to complete. I also recommend having a positive attitude and outlook on the role. Every day can be different - some days are challenging, chaotic, or other days can be eerily quiet. If you can manage your time, it makes it easier to plan and execute your daily tasks.
Why did you make the decision to return to Parexel?
I chose to return because of Parexel's dedication to maintaining a work/life balance, its updated systems, and talented colleagues that work every day With Heart™.
How do you achieve a positive work life balance?
I achieve a positive work life balance by creating a hard stop at the end of the day and silencing my work phone. Also, I take a lunch break and step away from my desk. I found that silencing my phone after the work day and keeping it in a separate room provides peace.
What is different at Parexel now compared to when you first were here?
The first thing I noticed upon returning to Parexel was the commitment to diversity, equity and inclusion. In addition, there has clearly been strong effort put forth regarding retention of our colleagues.
What would you tell other colleagues who may be considering returning to Parexel?
Parexel is committed to their employees' well-being and happiness in their roles within the company. Colleagues are listened to about how to improve the company.
How do you keep the patient at the heart of everything you do?
First thing, quality. By ensuring the PI and site staff understand the protocol, we can guarantee subjects qualify for the study.
Which Core Value – patients first, quality, respect, and empowerment and accountability – resonates most with you and why?
Each core value resonates with me. I have always been a person to put people first and try to give the perspective from a service standpoint. I believe in quality the first time; respect is key and reciprocal. Empowerment and accountability are sustainable across the board.
Share with us an experience that was very rewarding for you during your time at Parexel, and how did it make you feel?
An experience that was very rewarding came when I first started at Parexel in 2016. I was assigned to a project as an in-house monitor, previously called a Clinical Monitoring Associate, and then was promoted to a Clinical Site Manager on the same project. I was able to see the project through completion and the product made it to market! I am a huge fan of seeing things through. The feeling of being a part of a study team that helps provide life-changing medicine to people who need it will forever be an amazing feeling of accomplishment.
How has Parexel supported your career development since you joined?
Parexel has been amazing with supporting my career goals and development. I enjoy and respect the ability to be in control of your future and the open dialogue between management and employee.
What was the best piece of advice you received in your career?
The best piece of advice I have received is to not take it personal. We often get lost in the daily cycle of traveling, writing reports and site management activities and forget we are human and make mistakes. If we embrace our flaws and learn from them, we can continue to grow into a better monitor.
What make a great leader in your opinion and how do these qualities show within Parexel's leadership?
In my opinion, a great leader encompasses these qualities – effective communication, empathy, integrity, and accountability. It is important for employees to feel their leader and/or leadership team can communicate in an effective way to get the task at hand done. A leader that is empathic can respect the different personalities of their team. Everyone wants to work with or for someone with integrity. It speaks to the culture at the company and can trickle down. Accountability in a leader displays the importance of teamwork, especially when times are challenging.
What is your favorite thing about your job?
Helping people within and outside of the organization. I enjoy working on a team and providing ways to be more efficient!
What do you enjoy when you're not at work?
Outside of work I enjoy spending time with family and friends. I enjoy taking cooking classes and making charcuterie boards. I am a plant mom and enjoy going to the botanical gardens or Home Depot's plant section to look at all the beautiful plants/flowers!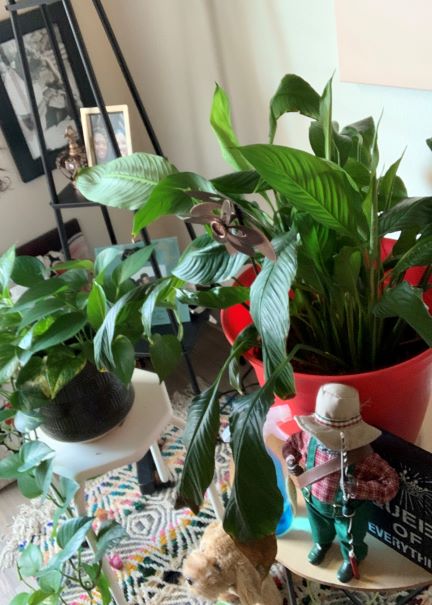 What habit, behavior, or belief have you recently acquired and why is it now in your life?
I recently transitioned to a plant-based diet. Being a scientist at heart I experimented with my diet after noticing I became sick after eating certain animal products. It has been the best decision ever! I have lost 10 pounds since January 2022!


Did you enjoy learning about Marlayna's story? Check out more of Parexel employees here.

Interested in Parexel's various departments, core values, and more? Learn more here.