Meet Amrita Maitra: Manager in Statistical Programmer (India)
"At the end of a hectic day I can say with passion that I did some meaningful work during the day by contributing in my own small way back to the community."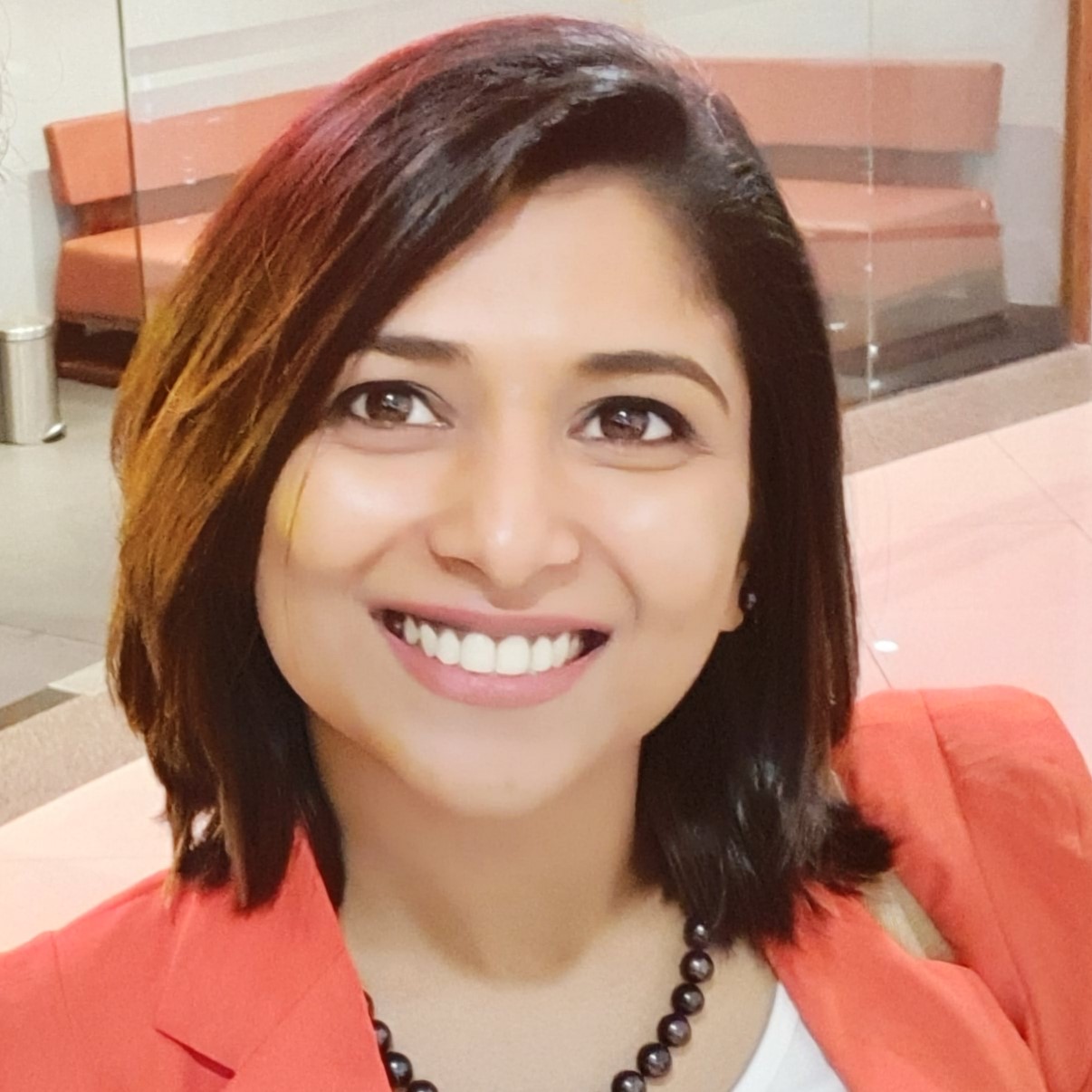 Amrita Maitra, Manager in Statistical Programmer, shares with us what it is like to work at Parexel as a decentralized employee and how the company has supported her throughout her career progression. Amrita tells us that she learns something new every day and that she is looking forward to moving from strength to strength within the organization!
Please introduce yourself and your role at Parexel?
I am Amrita Maitra, Manager in Statistical Programming, based in Kolkata, India. I joined Parexel in 2019 as a Principal programmer and recently got promoted after completing two amazing years of learning, bonding and meeting challenges head-on. In my current role, besides overseeing projects, managing resource needs and maintaining compliance, I also get to work closely with a group of wonderful people I call my team!
How does a day in your job look like? What are your core responsibilities?
I work with my study teams to ensure we are on track, providing technical support, estimating resource needs, assessing budget status and discussing risks. In line with the industry requirements, some of my time goes into overseeing audit readiness of projects and keeping documents up to date. Interacting with clients, discussing road maps and providing project updates also take up a big part of my day. In addition to all of this, I work on studies as a programmer creating and validating datasets and outputs. Last but not the least, I work with my brilliant team of programmers, helping them develop and grow in their roles. Recently I have started learning the R programming language as part of the skill upgradation program.
What traits and/or skills are needed to be a successful Statistical Programmer?
Attention to detail, passion for quality and analytical thinking. The role of a statistical programmer in the clinical industry is pivotal. We deal with a large amount of data collected from people who might be healthy volunteers or patients but at all times it is important to keep in mind that what we do with the data impacts the health and safety of many others. Thus, in addition to good programming skills and analytical thinking, it is important we do it with heart!
What would you like people to know about your job or department?
In the Statistical Programming team, we analyze clinical trial data and create outputs that summarize the results to make it simpler to assess the safety and efficacy of the trial drugs. There are several therapeutic areas with their individual nuances, different endpoints to assess and a lot of new things to learn every day. Quality is paramount in my role; meeting timelines is also significant to ensure the drugs reach the market as soon as possible. My job is to provide support to the studies through close oversight, liaising with clients and making successful deliveries with the help of a group of experienced, dedicated programmers and statisticians.
What excites you most about the work you do?
That I am able to make a difference in people's lives every day, though in a slightly roundabout way! At the end of a hectic day I can say with passion that I did some meaningful work during the day by contributing in my own small way back to the community. A single data discrepancy demands hours of discussion, which at the time might seem tedious but then again makes so much sense when we remember that the data is pertaining to an actual person's health condition and the decision we take about handling the issue, will have an impact, however much small it may seem.
What habit, behaviour or belief have you recently acquired? Why is it now in your life?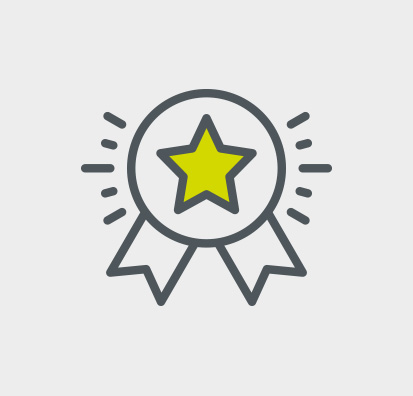 I have recently started to understand more holistically that we tend to judge those who are dissimilar to us in terms of their values, appearance and beliefs. It is natural but therefore also important to deliberately avoid such judgment so that we can treat everyone equally.
How would you describe what it is like to work at Parexel?
Parexel India is now officially certified and recognized as a "Great Place to Work-Certified™" organization. Need I say more! An organization is made up of its people and I am glad to say I have been fortunate enough to come across many such inspirational, fun, talented people in Parexel. My senior colleagues have paved the way for my learning and led me to success through continuous encouragement and guidance. I have been given several opportunities throughout to contribute and grow in different forums. The study teams I work with, my line reports have always been ever so supportive. There are several initiatives centered around employee growth, involving both professional development and personal well-being – basically a lot to choose from if you want to grow! So far, it really has been a great place to work!
Tell us three beliefs that you think would change the world to be better?
Promoting equality in the true sense and respecting freedom of choice
Environmental awareness around global warming
Everyone deserves basic amenities like health, hygiene, shelter
How would you describe what it is like working with your colleagues?
I am fortunate enough to be working under a knowledgeable and motivating leader, alongside brilliant managers and programmers. I have a team of 11 spirited programmers, eager to learn and perform, keeping me on my toes to continuously grow and help them grow. We have our little laughs in between serious work, thankfully the spirit doesn't die down even during occasional late calls when fighting a deadline. Surely, COVID has taken away a bit from us in terms of team bonding. However, I am happy to report that our teams are still well bonded through regular engagement activities and sessions well suited for the online platforms.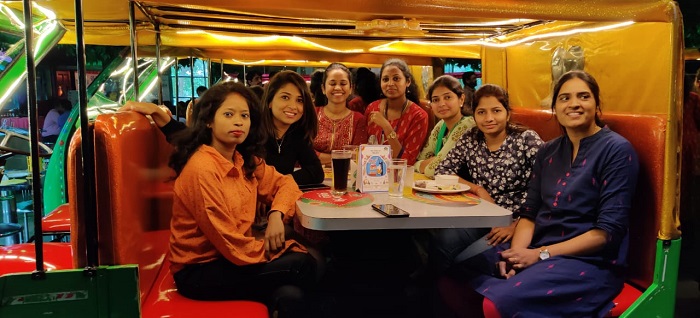 Amrita with her colleagues in Hyderabad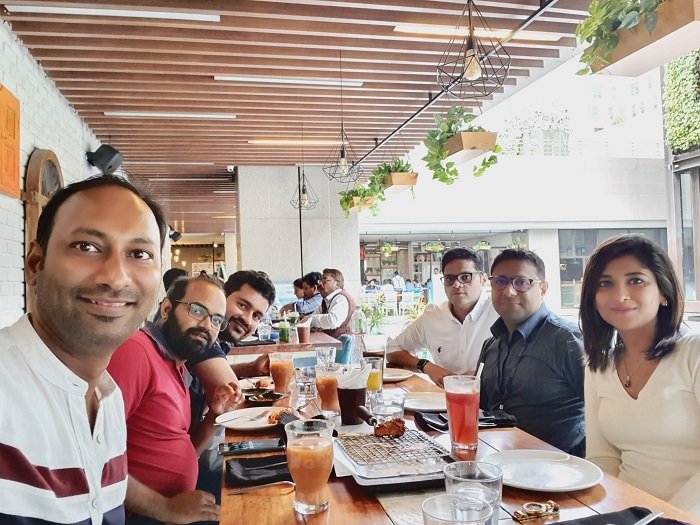 Amrita and her colleagues in Bangalore
How has Parexel supported your career?
Parexel has helped me grow within my career. This was my first job in India, coming back to a permanent job role after contracting for 9 years. I had my share of apprehensions being a decentralized employee as well. However, I have received enough flexibility and opportunities to learn, contribute and grow. Being a decentralized employee, I have never felt the distance come in the way, the teams have always been very inclusive. Being a rather large organization spread across the globe helps in this way as we become more open to inclusion amidst diversity. From leading studies to overseeing projects, it has been a great experience so far. Every day still I learn something new, I constantly feel the growth and look forward to moving from strength to strength within the organization!
Tell us something most people do not know about you?
I am very fond of gardening but can't say I am great at it, yet!
What do you enjoy when you are not at work?
The thing I enjoy doing the most is spending time with my son and listening to his fantastic ideas!
What is your untrainable superpower?
I think that my untrainable superpower has to be diligence
If you wrote a 'user manual' for how people should interact with you, what would be the most important point in the manual?
I think that the most important point in the user manual would be 'you get what you give!'
©Photos by Amrita Maitra