Meet Angeli Barroso: Senior Project Specialist (Argentina)
"
Project Planning & Support is a really welcoming department. You'll always find another Project Specialist or line manager willing to share information, knowledge, and even encouraging words.

"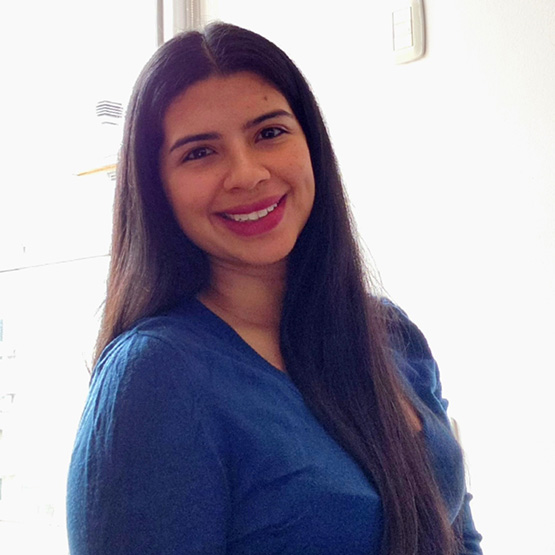 Angeli shares what it is like to work as a Project Specialist and with her colleagues within the Project Planning & Support department. Learn what challenges and what excites her within her role, and how she finds connection in a global environment. Angeli loves her hometown in Venezuela, baking, meditating and kindness.
Please introduce yourself and your role at Parexel.
My name is Angeli Barroso (Angie if you prefer) and I am a Project Specialist based in Buenos Aires, Argentina.


Tell us a little bit about what you do every day. What are your core responsibilities?
A day as a Project Specialist includes a lot of project management-related tasks and meetings. Our core responsibilities are to provide daily support to our Project Leaders and functional leads. Among other things, we run reports, work on study metrics to maintain or improve our compliance, customize and update systems and tools according to our SOPs, always with a focus on high quality and timely delivery.


When did you join Parexel, and why did you choose Parexel?
I joined Parexel on October 7, 2019. At that time, two of my friends were working here and their experience with the company was so good that I was excited to start my work as Project Specialist.


What traits and/or skills are needed to be successful in your role?

Ability to work with a team, since all our milestones can only be achieved by working as a team.
You need to be a resourceful and proactive person because we use a lot of systems and we have so many processes. The information is available, but you need to be able to understand it to use it. To do so you also need to be organized.
Don't be afraid to speak up, whether it be to improve processes or ask for help whenever you need it.



What would you like people to know about your department?
Working in Project Planning & Support gives you the opportunity to learn about clinical trials. You will understand every step of the process, starting with study start-up activities and passing through the maintenance stage until the study reaches closure. It is such an exciting industry with so much to offer and Project Planning & Support is a really welcoming department. You'll always find another Project Specialist or line manager willing to share information, knowledge and even encouraging words.


What is it about your position that challenges you most?
We work with a lot of systems and tools that are constantly evolving and being updated. We manage a lot of information every day and receive a lot of requests from different studies with competing priorities. It can easily be overwhelming and stressful during the day, but you will definitely learn to prioritize.


What excites you most about the work you do?
During the almost 3 years that I have been part of this company, I have learned a lot of things and I keep doing so. It is really exciting for me to use that knowledge to help and support my teams and coworkers. Also, it is really important to keep in mind who we work for, because any little or big milestone we reach could be a huge difference for a patient anywhere in the world, and to be part of that change is really exciting.


How would you describe what it's like working with your colleagues?
It is an incredible journey, I work with so many people from different parts of the world, different cultures, different departments, and different time zones. I have been lucky enough to have incredible teams with people that are always open to guiding me and teaching me new things. We have awesome professionals here at Parexel with so much knowledge and skills that we can learn from.


Can you share with us an example of some of the work that you do, where you have gained a real sense of job satisfaction?
Every study has its own big milestones and whenever we reach one, it gives me a real sense of satisfaction to know that my work contributes to that achievement. Parexel and my department give me the chance to mentor new Project Specialists. This part of my work is really rewarding too because I get to share all the lessons that I have learned and ease the nerves of our new hires every time a new task comes their way.


Do you feel you can be your true self at Parexel?
Yes, something that I really like is that Parexel has a lot of initiatives that can make you feel part of a big community even when we are not in the same location. With the newsletters, Lunch and Learns, etc. I got to know other countries' cultures and colleagues' stories. It put things in perspective, and I have nothing but respect for everyone working here.


Tell me something most people don't know about you.
I live in Buenos Aires but was born and raised in a town called Punto Fijo in Venezuela, it has beautiful beaches and is windy all the time but I really enjoyed living there and I miss it every day.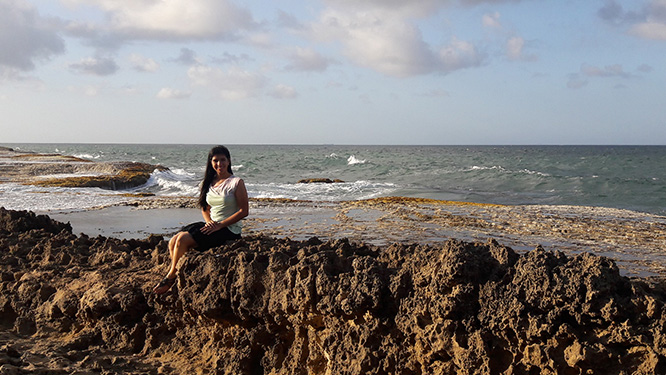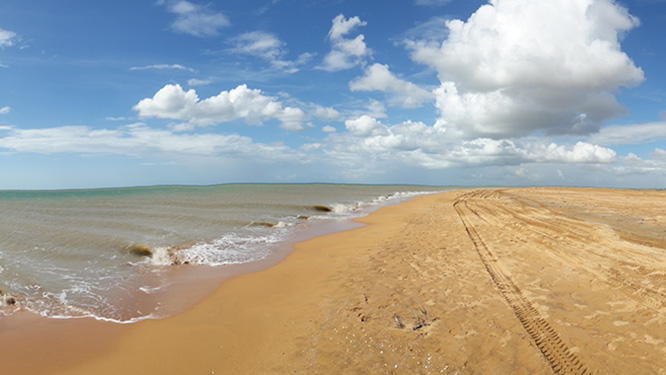 Pictures of Angeli in Punto Fijo in Venezuela
What do you enjoy when you're not at work?
I love baking, because it is really calming for me. Plus I get to share all the deserts I make, it's a win-win situation for my friends and me. I also love pilates, it helps me a lot after sitting in front of my computer for hours every day.


What habit or behavior or belief have you recently acquired? Why is it now in your life?
I recently started to meditate for at least half an hour a day. I find it helpful to calm my mind, especially when I feel overwhelmed.


If you wrote a 'user manual' for how people should interact with you, what would be the most important point in the manual?
Kindness. Sometimes people tend to forget that we are all human beings with ups and downs. Some days are better than others, some days you feel ready to conquer the world, and some days you feel a little blue, and especially during those days, a kind word, a warm hello, and even a gif in teams can go a long way and make a difference.


Do you want to work with Angie and her colleagues? Look for suitable Project Specialist opportunities here.
Did you enjoy Angie's story? If so, share it with your networks via the below links.