Meet Jahanara Rahuldev: Vice President, FSP Biometrics, India
"My managers and our leadership have supported me in all my endeavors and have acknowledged and appreciated my work and contributions."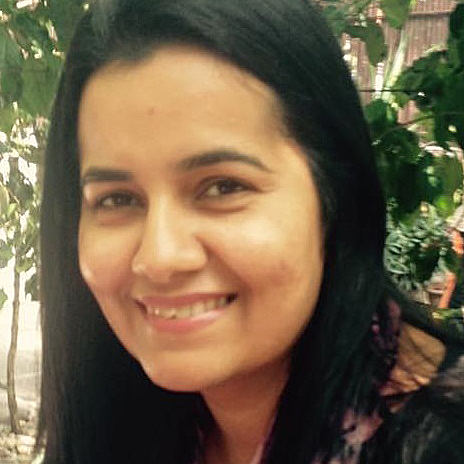 Jahanara Rahuldev, Vice President, FSP Biometrics, India believes respect for everyone and everything you're involved with brings value to your team, your patients, and the process you abide by. She practices this core value in her role where she guides her team with genuine support to achieve the potential for them and Parexel customers. She's proud of being part of an organization where she has the potential to grow within her role, and through our training, including the Women in Leadership program.
Please introduce yourself and your department at Parexel.
I am the Vice President of our Functional Service Provider Biometrics Group in India, where we outsource highly skilled professionals to our clients and grow the talent in partnership. In addition, I'm a member of Parexel's India Leadership team and the General Manager, Business Administration for our Bangalore and Mumbai office locations, as well as the Diversity & Inclusion Lead for Parexel India.
Pictures of celebrating the festival of Diwali in the India office in November 2019, and the executive leadership team visiting India in March 2019.
When did you join Parexel, and why did you choose Parexel?
I joined Parexel in April 2013 as Head of Clinical Operations, India. In my interviews leading up to this role, I met with several leaders who had a clear vision of where the clinical organization was headed. Parexel was in a growth phase in India and I was convinced about the opportunity and the potential to grow- for the organization and myself.
What traits and/or skills are needed to be successful in your role?
My role requires me to be a coach, a communicator, an expectation manager, a facilitator, and a diplomat. Leading a team involves having to tackle several unexpected situations and I am required to be clear-thinking and calm. And more than everything else, my role requires that I genuinely be there for the team- look out for them and enable them to do their best for our customers.
How has Parexel supported your career development since you joined?
I have had excellent opportunities at Parexel. I joined the organization as the Head of Clinical Operations, India. A couple of years later, an opportunity came up to lead the Regulatory Outsourcing Services team (Liquent, then a recent Parexel acquisition). I was selected for that opportunity and in the last five years have grown the team from fewer than 100 people to over 350 high-performing regulatory professionals.
Afterward, I transitioned to lead the India regional Biotech Project Leadership organization and very recently the FSP Biometrics organization.
While I have been in these roles, I have always had the opportunity to lead my team to achieve their potential. My managers and our leadership have supported me in all my endeavors and have acknowledged and appreciated my work and contributions. I had the benefit of participating in excellent training programs including the Women in Leadership program.
Can you tell me more about the Women in Leadership program?
I was nominated for the Women in Leadership program by my manager. The program is almost a year long. I had an opportunity to attend the WIL conference conducted by Linkage. This was followed by a mentoring program for several months. I was part of a 'circle' with other WIL participants who met every month and worked on various leadership topics.
Picture of Jahanara at her Women in Leadership Graduation.
What have you learned from it how has it benefitted you?
The conference was unique, unlike anything I had been a part of before - it was a gathering of women leaders from across the world and I had an opportunity to hear from stalwarts such as Brene Brown, Carla Harris, and so many others. I learned so many valuable lessons from the experiences of the speakers.
The mentoring program was an extension of that learning- working with a peer group on several leadership topics, understanding that we share many similar challenges, and learning so much from them. I recognized my strengths and how I could emphasize them. I learned what areas I could improve and got tips on how to do so. Overall the program left me richer- in experience, knowledge, and with a peer group that I can always count on for support.
Picture of Jahanara with her Women in Leadership group.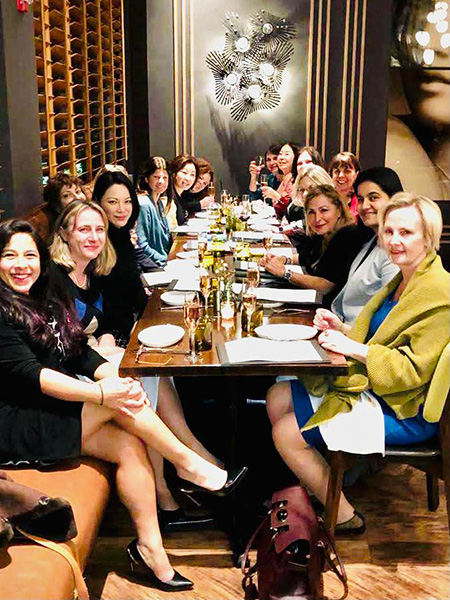 What would you tell other female colleagues who might be interested in the program?
To my female colleagues, I would say do ask for the opportunity to attend this program. It is truly a once-in-a-lifetime kind of opportunity and I am sure that everyone who has an opportunity to attend will come out of it wiser and with much to cherish.
What was the best piece of advice you received in your career?
The best piece of advice I received is from someone who told me not to wait for anyone to tell me what I should do next in my career. To look out and identify what I wanted to do and then get the support I needed to get there. Since then I've never waited for anyone to carve my career path for me but sought it myself!
Can you share your involvement in the India D&I committee and what that means to you?
I have been a member of the D&I Committee in India since its inception in 2016. This is an area of personal interest to me as I believe all workplaces should provide equal opportunity to everyone. In my own small ways, I've worked to increase awareness, recognize unconscious bias and provide a workplace that our people enjoy coming to work in. I facilitated the WISDOM circle in India in 2019-20 and am now working with a team to initiate our next MARC cohort, in a virtual environment! I have recently taken over the responsibility of leading D&I for Parexel India and will be working closely with Aida Sabo and Jeff Barth.
Which Core Value resonates most with you and why?
Respect resonates with me the most. If we have respect for everyone and everything we are involved with, everything else falls in place. One then values the people we work with, the patients we work for, and the processes that we should abide by.
What do you enjoy when you're not at work?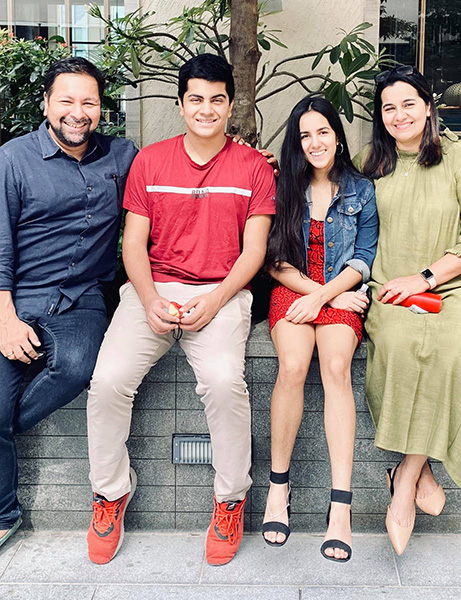 I am a mother to two teenagers, a son, and a daughter. They keep me very busy when I am not at work and I do enjoy every moment of being with them even if they manage to make me feel ancient!
I enjoy painting. I am not terribly good at it but it helps me relax and I enjoy it! I am now learning Madhubani art- a traditional style of Indian painting. This form of painting has a very interesting history, originating as a form of wall art in the Mithila region of the Indian subcontinent.
Picture of Jahanara with her husband Rahul, son Atharv and daughter Nartana: celebrating Atharv's 18th birthday with a family lunch.