Meet Janice You: Principal Statistical Programmer (FSP)
"
What excites me most is when I concentrate on creating and running the programs for outputs. Programming is as fun as playing a game.

"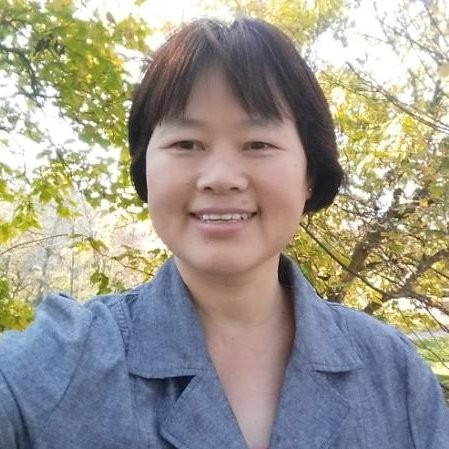 Janice You, Principal Statistical Programmer, shares why she choose Parexel FSP and what she likes about her job and department. Find out which skills are needed in her role, what she enjoys the most, as well as what challenges her. In her free time, Janice learned calligraphy, enjoys cooking, walking in the park, and watching movies.
Please introduce yourself and your role at Parexel

FSP

.
My name is Janice You. I am a Principal Statistical Programmer at Parexel FSP in the United States. I started this career in 2012. I have a master's degree in software systems and I am also SAS Base and Advanced certified.
What does a day as a Statistical Programmer look like? What are your core responsibilities?
I enjoy that time passes by quickly when I am concentrating on programming or figuring out issues. My core responsibilities include leading studies, overseeing timelines, joining various meetings, mapping aCRF, developing specifications, reviewing/creating/updating SDTM/ADaM datasets & TLF outputs, providing technical interviews & evaluating job candidates, and providing training to the new colleagues.
When did you join Parexel

FSP

, and why did you choose Parexel

FSP

above our competitors?
I've started at Parexel FSP in 2015 when my previous employer was bought. It was a lucky coincidence that I was looking for a job and Parexel FSP searched at the same time. For me, its flexibility, management supports, culture, and a bright company future that make me realize Parexel FSP is a good company to work for. Remote working allowed me to save time traveling, and this flexibility makes my life simple and easy. Also, I feel that the Parexel management is professional, supportive, considerate, and friendly.
What would you like people to know about your job or department?
Working in Parexel's FSP department is fun, flexible, and team-oriented. I feel SAS programming is interesting and it helps people to work on new medications. Working at home makes my time be flexible and efficient both in work & life. For example, I can work at night if I have a good idea in my programming or an unfinished task. I have a good team. Whenever I have questions I can talk to my supervisor or team members to get help and answers.
What traits and/or skills are needed to be successful in your role?

Independent thinking
Detail-oriented
Complying with regulatory rules
Meeting client requests in a timely manner
What about your position is challenging you the most?
Programming without real data and finalized Medical Device Development Tools (MDDT). For some studies, to avoid delay, we prepare datasets with dummy datasets. For the study like integrated summary of safety (ISS) and MDDT is changing frequently. Datasets are updating accordingly. It takes quite a bit extra time.
What excites you most about the work you do?
When I concentrate on creating and running the programs for outputs. And finally, we meet the deadlines. I enjoy programming. It is as fun as playing a game.
How has Parexel

FSP

supported your career development?
I have got multiple opportunities to learn new things and grow my career at Parexel FSP. I joined Parexel FSP in 2015 as a SAS Programmer II. In 2016 I was promoted to Senior Programmer, leading studies. In 2020, I was promoted to Principal Statistical Programmer.
The picture was taken on June 13th, 2016, when I traveled to Parexel's Beijing office to provide training on the usage of our HARP system.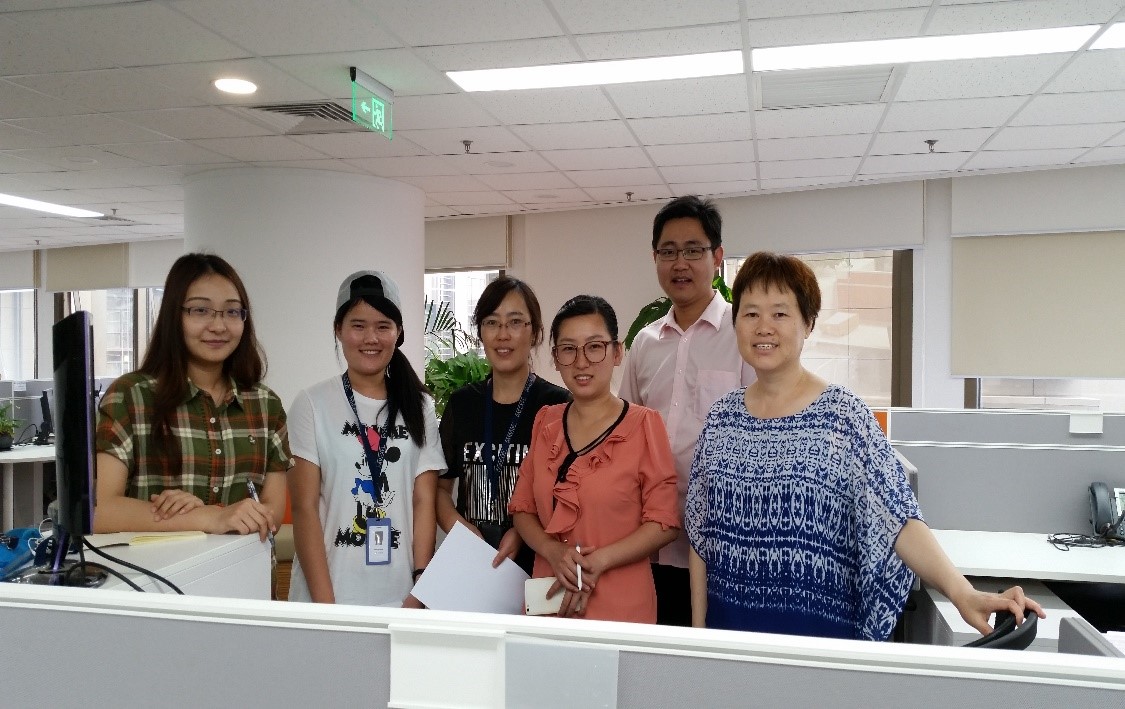 What do you enjoy when you're not at work?
I have been learning calligraphy and I also enjoy cooking, walking in the park, and watching movies.
What habit or behavior or belief have you recently acquired? Why is it now in your life?
Staying calm and peaceful without getting angry with unexpected things. It makes me happy and keeps my energy.
Tell me three believes that you think would change the world for the better?
I think being kind and forgiving in life is important, but it is imperative that science and technology continue to advance to change the world for the better.
Do you want to work with Janice and her colleagues? Look for suitable FSP opportunities here, you can select Statistical Programming in the categories.
Also, did you enjoy Janice's story? If so share it with your networks via the links below.