Meet Joanna Gore: Senior Medical Writer (Canada)
"At Parexel, you can expect to be challenged in your daily activities. This is because quality is at the core of what we do and everyone is expected to put their best effort forward to achieve a task."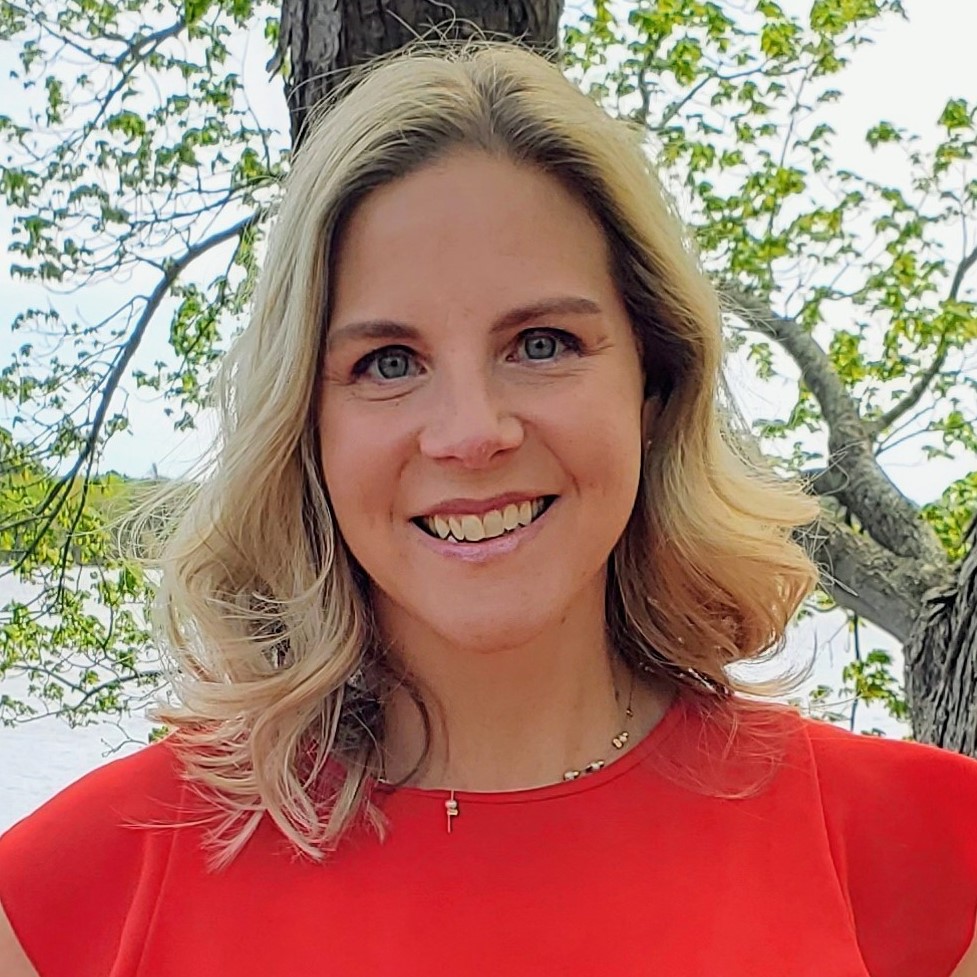 Joanna Gore offers insights into working as a Senior Medical Writer for Parexel's Medical Writing Services. Joanna describes what excites her about the role and what it is like working with highly educated, motivated, and professional colleagues. She also shares how being super organized enables her to have a positive professional and personal life!
Please introduce yourself and your role at Parexel.
My name is Joanna Gore, and I am a Senior Medical Writer at Parexel. I work primarily on a Strategic Partnership, supporting that client's established product portfolio. My medical writing focuses on preparing a wide range of documents for regional Health Authorities including responses to Health Authority queries and Clinical Overviews to support changes to product labeling.
What does a typical day look like? What are your core responsibilities?
Project Management is a big part of my job. Depending on the workload, I can have multiple projects ongoing at any given time, that require me to draft documents within specific timelines, as dictated by the Health Authorities. Generally, our work comprises two drafts, both of which require review by internal QC followed by extensive client review, and then preparation of a final draft for publishing. In addition to the projects that I manage, I also provide support to the other medical writers within the Strategic Partnership, by performing quality checks on their completed drafts or preparing specific sections of their documents. I also carry out administrative duties for the team and am responsible for maintaining my learner's profile by completing required training assigned to me by clients and Medical Writing Services at Parexel.
When did you join Parexel, and why did you choose Parexel above our competitors?
I joined Parexel 18 months ago. I chose Parexel because of its reputation as a high-quality CRO, and because many of my former colleagues had joined Parexel after leaving roles with Sponsors. Many of these former colleagues are still at Parexel, and those who are not were with Parexel for almost a decade. I feel that this speaks to the culture of work/life balance that Parexel provides. Additionally, I heard wonderful things about the onboarding process at Parexel and how the company sets you up for success, even when the employee is working remotely. I was very interested in participating in the mentoring program that was provided as part of the new hire orientation.
What traits and/or skills are needed to be successful in your role?
To draft high-quality documents that provide a significant amount of clinical and scientific information requires the writer to be highly organized. Organization and time management skills enable the writer to provide the finished product within a short amount of time while following the processes required to complete the project. These processes include requesting literature searches and reviewing the outputs, managing publishing activities, and facilitating internal and external reviews. Soft skills, such as communication and customer service skills, are also an asset and ensure that the project runs smoothly and that the clients are happy with the finished product.
How would you describe what it's like to work at Parexel?
At Parexel, you can expect to be challenged in your daily activities. This is because quality is at the core of what we do and everyone is expected to put their best effort forward to achieve a task. Along with the challenge, however, comes immeasurable rewards. You can expect to feel proud of what you accomplish as part of this team and know that you made a difference in the lives of patients worldwide. Parexel values work/life balance, which is exemplified by flexible work hours, time off, and support to pursue professional development outside of working hours.
What excites you most about the work you do?
I enjoy the work I do because each project is unique and requires a slightly different knowledge base and skill set. As a result, I am continuously learning and expanding my medical and clinical knowledge. I also really enjoy working on the Strategic Partnership that I am assigned to because the work I do has a direct and immediate impact on the patients who already rely upon and use these products. It is great to see your work implemented in clinical practice so quickly.
How would you describe what it's like working with your colleagues?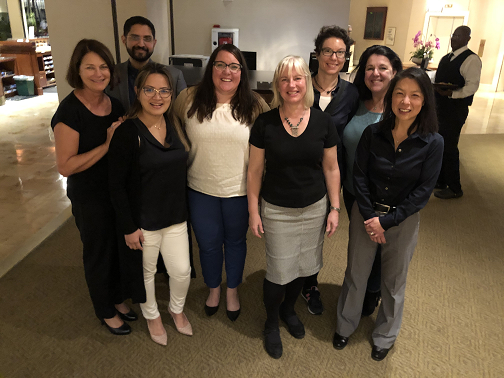 I enjoy working at Parexel because I am surrounded by a staff of highly educated, motivated, and professional colleagues, who all work together to achieve the end goal. The Strategic Partnership I work on is especially wonderful because we all believe that teamwork is the key to success. This group makes me feel empowered, supported, and valued, and I know that each one of the writers is always willing to assist me when required. Despite the fact that we all work in different regions across North America, I feel extremely connected to the group, which also facilitates the atmosphere of cohesiveness and teamwork.
Can you share with us an example of some of the work that you do, where you have gained a real sense of job satisfaction?
In addition to the standard requests that come from the Strategic Partnership I support, there are times that my group is asked to complete projects that are not driven by Health Authority requests. These projects provide the client with information related to how their drugs are being utilized in clinical practice in real-world situations. I recently completed a project that looked at the medical infrastructure, funding, and the amount of government reimbursement allocated to the health sector in a third world nation to determine if some of the WHO incentives could be utilized to provide essential drug supply to this area of the world.
How has Parexel supported your career development?
Parexel provides support by maintaining a learner profile for each role and ensuring that each employee completes and maintains the appropriate training to achieve success in their role. Parexel also encourages employees to attend and participate in external learning including conferences and meetings, and encouraging employees to present at professional conferences. Parexel employees also have access to LinkedIn Learning and are encouraged to put time aside to complete the courses offered on this platform.
What do you enjoy when you're not at work?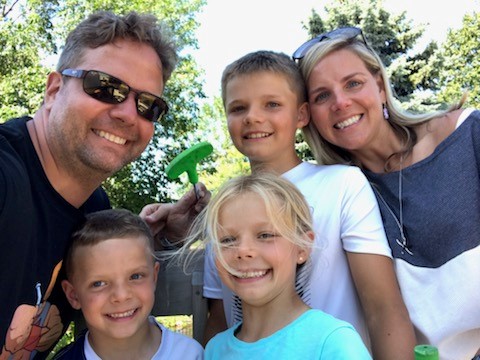 I enjoy spending time and being active with my family. All 3 of my children participate in competitive sports, and my husband and I coach them. We also enjoy taking advantage of where we live by biking, running, and hiking along the coast of Nova Scotia, spending time at the beach, swimming and surfing in the ocean, and paddleboarding and kayaking on our lake. In the winter we enjoy skating in our backyard and skiing in the nearby valley.
What is your untrainable superpower?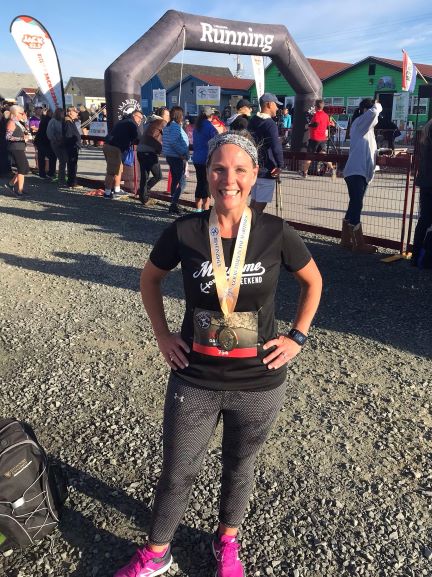 Over the top organization! As a working mom of 3 busy and active children, it is important for me to maintain order in my personal and professional life. When your mind, home, and office are organized it leads to an overall sense of serenity that allows you to function at a higher level in a shorter amount of time. To keep my thoughts organized, I run outside at least 5 times a week. Being in nature and focusing on moving my body gives my mind a much-needed break, and lets me come back to my work in a mindset where I'm ready to sort out my to-do list and get stuff done!!
What habit, behavior, or belief have you recently acquired? Why is it now in your life?
Customer Service is very important in our line of work. Oftentimes, it can be hard to maintain a positive attitude in our interactions with people when we are dealing with challenging clients. The recent pandemic has highlighted to me that we are all interconnected and that you should always treat people with kindness and respect. Often the kindness you show others will be paid forward in turn.
©Photos by Joanna Gore