My research opens up new medical possibilities.
And I do it
Clinical Operations Leader / Clinical Trial Manager
Canada, Remote
Additional Locations:

Remote - Canada
Job ID R0000007446
Category Clinical Trials
About this Role
Clinical Operations Leader / Clinical Trial Manager team members at Parexel average close to 10 years with the company and we are expanding our team.

We currently have Home Based Clinical Operations Leader/Clinical Trial Manager positions available in Canada.

As the Clinical Liaison to the Project Leader, the COL/CTM leads the clinical aspect of the trial and has a direct impact on the projects, teams, and clients, helping to the benefit of the patients we serve.

The COL/CTM has overall accountability for the execution of the clinical operations strategy on the Project. They are responsible for coordinating the functional team members and their activities across all geographies, liaising with project leadership and the sponsor to ensure that the Global Research Operations deliverables (timeline, quality, productivity) are met. The COL/CTM may act as Project Leader for projects involving a small number of services, where no Project Leader is assigned.

Individuals selected for these roles will provide clinical leadership to project teams and manage the day-to-day clinical operations while striving to achieve operational excellence through on time delivery within budget and to the highest quality with the goal to exceed client expectations.
Successful candidates possess a degree in a life science, nursing qualification or relevant experience

Minimum of 12 months experience leading the clinical operations of clinical trials in a COL, CTM, CPM role within a CRO (preferred) Biotech or Pharma company required. Prior monitoring experience (preferred) or clinical trial coordination as well as experience leading cross functional groups.

To excel in these roles, you need to be detailed-oriented, computer proficient and possess superior interpersonal, organizational and leadership skills.
Employment is contingent on disclosure of your COVID-19 vaccination status and, if relevant, proof of vaccination.
#LI-REMOTE
Clinical Neuroscience (CNS) Careers

Neuroscience diseases affect the very core of one's being and experience. We work diligently to lighten the burden for patients and families alike. Explore opportunities to join our team.

Cell and Gene Careers

Cell and gene therapies (CAGT) have rapidly emerged as among the fastest-growing spaces in all of biopharma R&D, and Parexel was an early entrant into this space.

Our work culture

Learn about our culture, perks, learning opportunities, and our corporate responsibility approach.

Careers in Oncology

Our dedicated people, innovative approaches, and culture of caring all work together to ease the journey for patients and investigators.

Careers in Rare Diseases

In rare disease, every single patient is precious. Discover where your skills can create a life-changing achievement for every person involved.

How to Apply

Find out what to expect when applying to Parexel.

Roles within Project Leadership

Join Parexel's Global Project Leadership group, comprising 500+ employees in 35 countries and drive success for Enterprise and Biotech clients. With our dynamic team structure, management systems, training, and support, you'll have the tools and expertise to excel as a Project Leader and contribute to life-changing therapies.

Follow us on Social Media

Parexel is present on several social media channels where we post our latest updates. Follow, interact, and rate us!

Flexible Work Arrangement

In-office, home-based or a mix? What's your preference? We value the work-life balance of our employees, and as such Parexel is offering maximum flexibility to our employees wherever possible.

Meet Stephanie: Director, Regulatory Affairs (USA)

Stephanie is leading a team and providing regulatory consulting for a variety of medical device clients. In this interview, Stephanie talks about her role, the projects she works on, and her passion for helping clients address unmet medical needs.

Meet Gabriela: Project Specialist II

Read how Gabriela, as a Project Specialist, is contributing to the achievement and compliance of study deliverables to benefit our common goal of bringing a new therapy to patients.

Meet Joanna: Senior Medical Writer

Joanna provides insights about her role as a Senior Medical Writer. She describes what excites her about the role and what it is like working with highly educated, motivated, and professional colleagues.

Meet Mary: Principal Medical Writer

Mary provides insights about her role as a Principal Medical Writer. She shares what it is like working with her fellow colleagues, how Parexel has supported her career development, and what excites her most about the work she does.

Rebuilding Careers: How Ashwini rediscovered her confidence at Parexel

Meet Ashwini Somayaji, Senior Manager for Medical Writing Services. Ashwini's career took an unexpected turn with a five-year break. However, her determination and passion led her to Parexel, where she reignited her professional aspirations. With the support and guidance of her colleagues, Ashwini's journey became one of rebuilding confidence and career growth.

Meet Cheri & Tarryn: Project Specialist II

Cheri and Tarryn are sisters and Project Specialists at Parexel South Africa. Learn about their lives, roles and the culture of the Project Planning & Support (PPS) department.

Meet Santino: Clinical Operations Leader

Santino talks about what traits and skills you need to be a successful CRA within Parexel and what his typical day looked like. Furthermore, find out how he maintains a great work-life balance and has recently progressed to be a Clinical Operations Leader!

Meet Jitender: Associate Director, HEOR

Jitender describes his role as an Associate Director for Health Economics and Outcome Research, supporting our clients with strategic recommendations and delivering the value story of new treatments.

Catalyst Award Winner 2022

Catalyst is advancing workplaces that work for Women - Parexel was recognized for "Leveraging Gender Partnership to Advance Women in Leadership."

Meet Andrea: Manager, FSP

Andrea discusses why she returned to Parexel, what excites her about being an FSP Manager, and the best career advice she ever received!

Meet Catherine: Associate Project Director

People are Catherine's passion. She enjoys showing a project team how their work fits into the bigger picture, sharing knowledge and celebrating accomplishments. Explore her career advice, newly established behaviors, and more!

Meet Wipawee: Clinical Research Associate I (CRA I)

Wipawee shares about her role as a Clinical Research Associate (CRA) at the Parexel Thailand office, including the training and CRA job responsibilities. Learn about what she considers to be the most attractive part of working as a CRA in Parexel.

Location: Quakertown Depot

Come work with a supportive team of 30 colleagues in Quakertown to provide packaging, labeling, and global distribution of clinical trial materials.

Meet Ben: Senior Regulatory Affairs Consultant

Ben provides and insight into his role as a regulatory affairs consultant. He also talks openly about being part of the LGBTQ+ community and how Parexel's flexible work arrangements help him as a single father.

Location: Germany

At Parexel Germany are 750+ employees, we have an Office, Early Phase Clinical Unit and Logistics Depot, and 40+ nationalities.

Meet Virginia: Project Quality & Risk Management

Virginia shares what it is like working at Parexel Argentina and how it has given her the opportunity to meet with a wide range of creative-minded people and this is what keeps her on her toes.

Meet Tom: Medical IT

Tom talks about the knowledge and experience he has gained at Parexel; along with what is different upon him rejoining.

Meet Barbara: Senior Clinical Operations Leader

Barbara is living her passion for Physics by tutoring kids in her neighborhood and sparking their joy in the subject. Her interest in sparking excitement is coming in handy for her role as a Senior Clinical Operations Leader as well. Do you like to excite your team?

Recognition Program

An interview about the value of the Recognition Program and the high engagement of Parexel's employees.

Meet Bob: Biostatistician II FSP

Bob shares about his roles as a Biostatistician II within Parexel FSP, his direct involvement with the client's team and goals, and what is needed to be successful in his role.

Meet Alethia: Senior Clinical Data Analyst

Alethia shares her experience of joining Parexel as a Senior Clinical Data Analyst in Mexico. Learn what traits are needed to be successful in her role and how Data Management is at the core of each study.

Meet Margaret: Clinical Research Nurse

Find out why Margaret enjoys working as a Nurse in Clinical Research and working at Parexel, also how Parexel supports her in a way she hasn't experienced anywhere else.

Meet Penny: Senior Clinical Research Associate

Penny, Senior Clinical Research Associate, shares the reason why she kept coming back to Parexel, the responsibilities of her role and how she keeps the patient at the heart of everything she does.

Women at Parexel

Parexel has nearly 13,000 women who work "With Heart™" to make a difference for patients. And, we're committed to creating opportunities for growth and career advancement for each and every one.

From Brazil to Australia: Explore Adriane's career journey at Parexel

Discover Adriane's role as a Clinical Operations Leader. She shares insights into her daily responsibilities, the skills crucial for success, and the rewarding challenges she faces. Find out how Parexel supported her career development and get inspired by her advice for professional growth.

Great Place to Work - India

In February 2023, Parexel India has been certified as a Great Place to Work®, for the second time in three years — on average, scores for Parexel India increased in all categories by 10 to 15 points.

Meet Mati: Medical Writer II

Mati provides an insight into his role as a Medical Writer II in the Taipei office in Taiwan. He also openly talks about being part of the LGBTQ+ community at Parexel and how welcoming the Taipei office is!

Coming back to Parexel: Looking forward to strong collaboration

After a brief departure, Ira Mills (Senior Scientific Specialist) found himself being drawn back to Parexel. He missed the strong working and personal collaboration with his colleagues and the broad institutional support. Parexel not only cares deeply about patients but also about its employees.

Location: Argentina

Work where you will find flexible working options, a supportive atmosphere, constant learning, and more.

Location: India

Join one of our 5 locations in India. Parexel India employs ~5770 employees, which represents 25% of our global population. We offer a supportive and fun work culture, flexibility, career growth, and learning opportunities.

Re-excel: Return to work

Do you want to return to work after an extended period of time away from the workplace? Parexel has many opportunities for those interesting in re-establishing a meaningful career with heart. Now is the time to re-excel at Parexel!

Meet Emmanuel: Senior Clinical Research Associate

Emmanuel shares about his day to day duties and how he emphasizes the patients' wellbeing, by running smooth trials. Due to his great work, he was recently awarded for Extraordinary Monitoring Efforts.

Meet Jayashree: Senior Clinical Data Analyst

Jayashree details what it's like to be a CDA and what skills you need to be successful in the role. Being able to contribute to a good cause through clinical trials is a genuine reason as to why she enjoys her job.

Roles within AI Labs

Discover how Parexel AI Labs is leveraging technology and AI to improve clinical trials, advance patient safety, and transform our everyday work.

Meet Donata: Project Leader

Donata progressed from a Clinical Monitoring Associate to a Project Leader within her 10-year tenure at Parexel. Learn what she does on a typical day, why she chooses Parexel again and again, and how passionate and active Donata is in her life.

Meet Madalina: Clinical Operations Leader

As a Clinical Operations Leader, Madalina invites people to join the wonderful and life-changing experience of working With Heart and passion for the future of medicine.

Meet Carolina: Project Leader

Carolina she shares about her growth of 4 promotions within 8 years, the support within her team and her move from Argentina to the US.

Benefits & Support

Review how we fit work into our lives, make sure good work is seen, and thrive on a collaborative spirit.

Meet Mwango: SVP & Global Head of Regulatory Strategy

Mwango shares how she came to Parexel after spending 16 years at the FDA to experience the process and considerations from the drug developer's perspective. Read about her role as a VP-Technical and what valuable advice she offers to those looking to work With Heart™.

Parexel Military Talent Community

We know 'serving' is a core value of many of our military community. At Parexel, you can continue on your mission to serve, by joining an organization dedicated to improving the lives of patients worldwide. The skills and values you have developed in your military career or as a military spouse are transferrable to meaningful careers here at Parexel.

Diversity, Equity & Inclusion

Find out about our people, committees, leadership development, strategy, and awards at Parexel and how we embrace DE&I

Watch Replay: CRAs of the Future

Online panel discussion: We discuss what demands CRAs face today, how the role changed and how to prepare the CRA workforce of the future.

Meet Chrishni, a Project Leader with an exciting global journey

Discover Chrishni's inspiring journey at Parexel, where her love for France led her to relocate from Australia and thrive in her career based in Lyon. She enjoys collaborating with her team and finding a harmonious work-life balance to indulge in her passions.

Meet Doreen, a Project Leader focusing on patient-centric research

Explore Doreen's journey as a Project Leader at Parexel, where she embraces her role in improving patient materials and ensuring patient-friendly and inclusive studies. Additionally, learn about Doreen's onboarding process, her Line Manager's support for work-life balance, and how she enjoys adventures with her children.

Meet Theodora : Site Contract Leader

Theodora Chung, Site Contract Leader, offers us an insight into her role, which is to oversee the whole clinical trial budget and contract planning, drafting and negotiations till its execution. She is passionate about working in the team.
JOBS FOR YOU
You currently have no saved jobs to view.
Make sure to accept the Functional cookies to enable this module to display saved job links. You will be able to review them here when you revisit this page.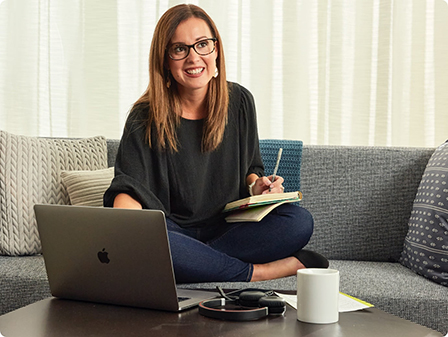 Benefits vary by country, but Parexel is passionate about our team's overall wellness.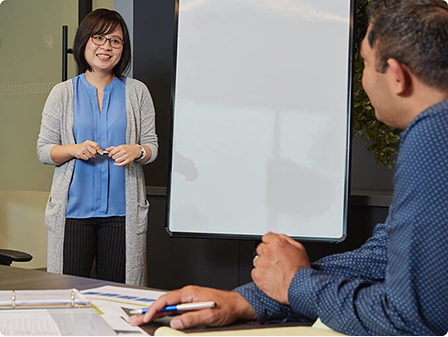 We believe that investing in your professional and personal development is an investment in Parexel, and we want to help you realize your full potential and career.