Meet Joy Lin: Senior Director, Statistical Programming (Taiwan)
"We can be innovative in finding methods to provide solutions for clients, which involves a lot of communication and teamwork."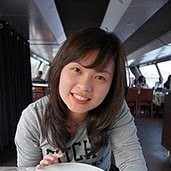 Joy Lin, Senior Director in Statistical Programming, takes us on a tour of her department and daily routine and shares how she enjoys hikes at the weekend. She provides information on what is needed to be successful in her role, and what excites her about working in Statistics.
When and why did you join Parexel?
I began my career at Parexel in 2006, directly after graduation. In my last year at university, my professor took me to an open house event at the Parexel Taipei office. I left with a good impression of the company and I had an interest in clinical research statistical programming, so I applied for a position as a Statistical Programmer as soon as I graduated.
What would you like people to know about your department?
My team interacts with a variety of people who need outputs programmed. This includes colleagues in Clinical Data Management, Biostatistics, Medical Writers—both internally and externally. We also work with our programming counterparts in pharmaceutical companies.
How would you describe what it's like to work at Parexel and what's it like working with your colleagues?
Regarding the general team atmosphere – Most of the team members in my group are fresh graduates. So, unlike some other regions where the entire group has numerous years of experience, ours is younger, slightly more laid back, yet still professional!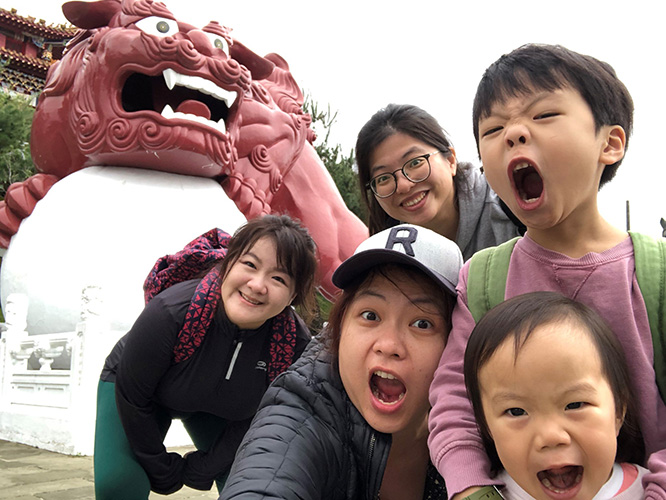 This picture was taken in January 2020, when I traveled with my kids and two of my colleagues, Sherry Chou and Lynn Yeh. They had joined Parexel around the same time as I did and we have been working together for more than 10 years now. It was just natural to become friends with people who I practically see every day.
Tell us a little bit about what you do every day.
A typical day for me begins with commuting to the office. During this time, I check emails and prioritize what needs to be done. It is important to me that as soon as I get to the office, I am able to start my tasks straightaway. Then, depending on what needs to be done that day, I might start to program deliverables, talk to my members regarding issues that happened the previous day, provide training, or organize resources for future tasks. As a mother of two young children, I manage my schedule efficiently in the office, so I can pick up my children on time after work.
What traits are needed to be successful in your role?
For me, the key trait of being a programmer with Parexel is providing high-quality work—as our data contributes to a hopefully good outcome for clinical trials. We can be innovative in finding methods to provide outputs to clients, which involves a lot of communication and teamwork in the process.
You need to persevere and truly like what you do, as programming involves long periods of sitting in front of a computer, thinking through issues, and communicating with others about the requirements. A lot of patience and the willingness to continuously learn is also needed. There are thousands of ways to produce the same outputs and everyone does it differently, therefore you could always learn something new in this job.
What excites you most about the work you do?
I love programming. This is why I stayed for nearly 15 years now! I like to focus on programming tasks and find the fastest, most effective way to provide outputs to benefit the clinical trial process. It is truly a blessing how I was able to find a job that supports my passion but also supports me financially!
What does the Parexel brand promise "We care." mean to you?
It means to always remind yourself that behind all the data that we work with, there are real people. The programming job can be stressful sometimes, but once this connection is made it is motivational to work through the challenges and try your hardest to deliver. Hopefully, the outcome could improve a person's health in even the tiniest way possible.
What do you enjoy doing when you're not at work?
I love to go on hikes at the weekend; it is very refreshing to see something that is not a computer screen! Not only is it good for your health, looking at nature helps me reflect on what happened during the past week, reset, and get ready for the next week. Other than that, I also enjoy just simply hanging out with close friends and family.
Photos from a weekend family trip by Joy Lin