Meet Lola Alade: Senior Clinical Research Associate (USA)
"We all have the same goal at the end of the day - keeping the patient at the heart of what we do - so everyone's always there for one another!"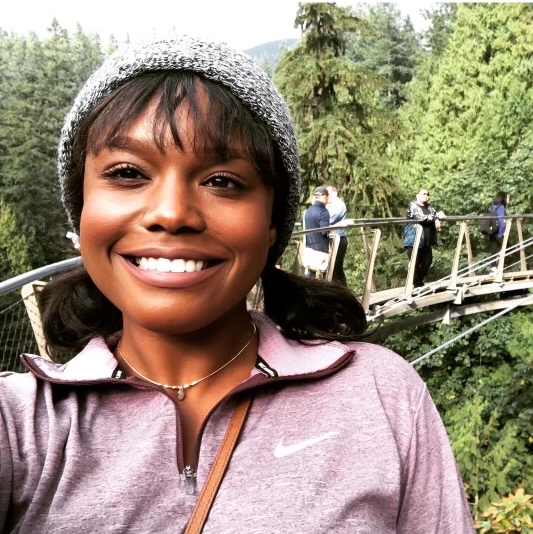 Lola Alade shares about her role as a Senior Clinical Research Associate (CRA), the skills needed to be successful for her position, and how Parexel has supported her career development, and what she enjoys outside of work. Learn about how her team fosters connection and what she likes to do outside of work.
Please introduce yourself and your role here at Parexel.
My name is Lola Alade and I'm a Senior CRA here at Parexel. I joined Parexel in October 2021 after transitioning from the Sponsor side, where I started my career in oncology but not as a CRA. After learning more about the CRA position, I moved to a medical device role but ultimately wanted to broaden my horizons and so I came to Parexel and the CRO industry!
What are your core responsibilities for your team?
The core responsibilities of the team is to ensure the right safety and well-being of our study participants, ensure that the clinical trial is being done in accordance to the protocol, and that the data coming from the sites is accurately transcribed into our electronic data capture systems with adequate oversight from the principal investigators.
What traits and/or skills are needed to be successful as a CRA?
I think it's important to be detail oriented, self-motivated, as well as being able to work independently. It's also great to be a good communicator. It's very important to try to convey your needs, what needs to be done at your sites, and be able to offer applicable guidance so that it is done properly.
How would you describe what it's like to work on your team or in your department?
Everyone works very independently since they have more interactions with their own assigned sites. However, I always reach out to team members for questions about systems, site management, or even coverage for time off. We all have the same goal at the end of the day - keeping the patient at the heart of what we do - so everyone's always there for one another!
What excites you most about the work you do?
I enjoy that you have a common goal and that we're all working independently, but then come together at the end of the study or data view.
How has Parexel supported your career development?
Both Parexel as whole and my Line Managers have been really supportive since the start! I have two supportive managers - one that's primarily focused on my career growth and job utilization, and then another manager that helps facilitate study specific needs. They make sure that I always have the tools and resources to do my job effectively and progress in the company. Also, I've been able to ask questions and given the opportunity to work and talk with various departments to learn more about the broader organization and how we work as a CRO! I've been encouraged to learn what the day-to-day responsibilities are of other roles just to see if that might be something I want to move towards later in my career.
How does your department support the well-being of your team members?
My managers encourage that I take time for myself. We have flexible summer hours that have been incorporated, so that if you've done your full hours for the week then you can take a shorter work day on Friday. I think that here at Parexel we try to be as flexible as possible so that you can enjoy time off, but also because we are human and don't want burnout.
How does your department come together to foster connection?
We have FUTAB Thursdays, which stands for "feet up and take a break". The Line Managers started it as a way to get to get to know, and see, the faces of the people you work with within a low-pressure environment. It's basically an hour a month where we put aside work and we all hop on on a teams call to say hello and discuss what we like to do outside of work, etc. Each of the line managers take turns hosting the meeting and then within the meeting, so there's always various roles and delineations of CRA's line managers. It's also a fun way to meet different people all over the United States!
How do you/your department support you during the onboarding phase?
My Line Manager was really helpful and made herself available if I had any questions! It was kind of nice that I got to onboard with people of the alike within an onboarding classes, where I was in a group and did a lot of group activities. Because of that, it has made it much easier to reach out to them individually when I have questions relating to trainings. And then once you're out of onboarding and get assigned to a specific study, you get assigned a mentor to help guide you along.
What make a great leader in your opinion and how do implement these qualities into your work?
Well, I think great leaders are good communicators and I think that they instill confidence and drive in their team members. I believe that these foster growth and positive discussion, so I try to implement those qualities in myself and everyday work.
How do you keep the patient at the heart of everything you do?
By having passion and a genuine interest in what I do motivates me to work here, as I enjoy interacting with doctors and site staff just to help improve the well-being of current and future patients.
What advice would you provide to future candidates?
My advice would be that you shouldn't be afraid to speak up and ask questions. I think those are two traits that are never discouraged here and also to use all the resources available to you, so that you can foster growth in yourself and in your career.
How do you support your team members to be able to be their true selves?
I just listen! I think that managers here at Parexel have been nothing but supportive and empathetic to life's daily challenges. Plus, I'm always encouraged to take time to decompress and unwind outside of the work day.
Tell us something most people don't know about you.
I'm first generation Nigerian-American. My parents immigrated from Nigeria when they were 21 and built a life for themselves here without knowing anyone, which has been a big motivation for my life and career.
What do you enjoy when you're not at work?
I enjoy traveling, dining out, and trying new recipes when I'm not out and about with friends. Although I love most foods, I'm not a big fan of blue cheese or olives, but my dream is to someday travel to Italy and make pasta! I also enjoy bingo watching TV shows and practicing mindfulness and gratitude.
Tell us three beliefs that you think would change the world for the better?



Empathy
Confidence and believing in yourself
The power of knowledge, learning, and always trying to expose yourself to ideas that you might not agree with or believe in



If you wrote a 'user manual' for how people should interact with you, what would be the most important point in the manual?
Listening! Every person out there has a unique and individual experience and worldview. We often make assumptions about others based on our own biases, and I think communication improves when we listen first and talk second.
Do you want to work with Lola and her colleagues? Look for available Clinical Operations opportunities here.
Did you enjoy Lola's story? If so, share it with your networks via the below links.