Meet
Penny Grimmer
: Senior Clinical Research Associate
"The patient is the primary concern in all of this; it's why we're doing the work we do."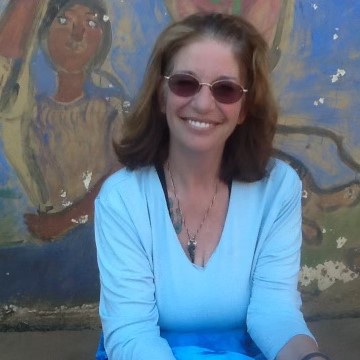 Penny Grimmer, Senior Clinical Research Associate (Sr. CRA), shares the reason why she kept coming back to Parexel, the responsibilities of her role and how she keeps the patient at the heart of everything she does.
Please introduce yourself and your role at Parexel.
Hi, my name is Penny Grimmer and I am a Senior Clinical Research Associate (Sr. CRA) working on a Phase 1 trials. I have worked for Parexel off-and-on, but have been full-time since 2015. As far as being a CRA, I've been in this business for over 35 years. I began as a Coordinator for an oncology clinic in upstate New York in the early 1980's, and after 10 years there I moved into industry where I progressed to Director of Clinical Operations at a biotech in California. After some time, I found that I missed the interaction with the sites, doctors and the people; so, I left that position and eventually came to Parexel. Even though I seem to have left and come back, due to different reasons, I am quite happy as I've always come home!



What are the core responsibilities of your position?
It is intense project site management. The Sponsors are often in tune with our daily activities, so being a CRA requires a lot of multitasking to keep up with the different systems and study information. When it comes to management of Phase 1 trials, this includes monitoring the progress of data entry and query resolution. To help ensure the sites and myself are aligned, I send out weekly data reports to the sites to be reviewed and talked about in calls.



Are there particular skills needed to be successful for your position?
Multitasking! You always have four or five different things going on at the same time, so you need to be able to switch from one to the other rapidly without being confused and staying on track of any pending items at all times. Secondly, communication is crucial. You have to be able to feel comfortable talking with the sites and giving them information when needed as succinctly as possible, so that they're able to address it.



What excites you most about the work you do as a team?
We have an excellent team - everyone shares ideas and jumps in to help one another as needed. If somebody has a situation that may need additional eyes and hands, people are more than willing to help and assist. I think that's what I enjoy most is that I know my teammates have my back. There's an understanding on our team and within Parexel that is "if one person fails, we all fail"; so, we're all responsible for each other at the end of the day.



How has Parexel supported your career development?
I think that Parexel is always there to encourage and welcome growth. Although personally I am at a later career stage in my life, I've found Parexel and my line managers to be there for me whenever I need it.



How does Parexel support flexibility?
Being a CRA within this industry it's not ingrained in us to use the word "no", but Parexel makes it easier to do just that. Parexel and my mangers truly listen and will work with me to create a balance that's sustainable. Specifically, my manager is constantly looking at my workload and expressing concern if she feels that I've taken on too much. She also encourages me to meet with individuals if I want to learn about another area of the company. I think flexibility has always been a primary focus for CRA's at Parexel.



In your opinion, what qualities make a great leader?
I think one of the best qualities in a leader is the ability to listen. In busier times when a lot is going on and it's hard to focus on what somebody is trying to express and what their needs are, it really is important to listen so that you can follow up and address any concerns or questions.



How do you keep the patient at the heart of everything you do?
The patient is the primary concern in all of this; it's why we're doing the work we do. Personally, I have a history myself within my family and my own health with cancer, which is why I got into this business in the first place. My mother passed away early, but because of the research that has occurred since her death, I have a sister who is a survivor and that is because of all of the work that has gone into it. Because of this, I always think in terms of how this is going to benefit the next person who comes along with a disease or ailment.



What does the Parexel brand promise "We care." mean to you?
To me, "we care" means that we're constantly thinking of the health and well-being of the people who are participating in our trials and those who may not know they have the problem yet. You never know who is going to be impacted in the future, so if we can get in front of certain issues then we may be able to help those in the future.


How has Parexel supported you?
Parexel supports me in making sure that I can get through a week and still have a life, so that we have a really good work-life balance. This is one of the reasons that I kept being drawn back to Parexel. Every CRA wants to be the best in their field, and I'm allowed the ability to believe that because I have the ability to pursue areas that I am interested in, assist me in getting through my daily responsibilities, and still be able to sit down with my family during the evening. So that is one of the best supports I have is just allowing me not work an 80+ hour work week.



Do you feel you can be your true self at Parexel?
Absolutely. If I've got something to say, a new idea or question, or even a feeling, I feel comfortable to speak up in team meetings or message a colleague. So yes, I can be my true self. There's also quite a bit of humor that goes on in the team meetings, which is fun to see everyone's personalities shine and give a laugh without being reprimanded.


What do you enjoy when you're not at work?

Volunteering is one of my greatest passions. I have volunteered with various organizations around the world, expanding recently from Poland to the Texas-Mexico border, and now helping Ukranian refugees. There is a lot of reward with volunteering knowing that I am able to help those who may be in helpless situations. I have found that Parexel and my colleagues are very supportive and eager to learn about my next adventure.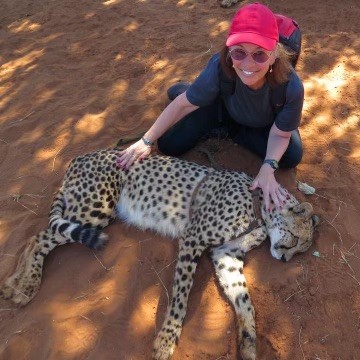 What is your untrainable superpower?
Language! One of the things that I would love to be able to do is be involved in programs that are external to the United States where we need to be able to speak in a different language. I've often inquired projects that are in Mexico or something that I could be involved in, but I do like language. Again, going back to my passion for cultures. Yeah, just learn learning something in another language just makes somebody feel so nice to hear someone talk to them.



What habit, behavior or belief have you recently acquired and why is it now in your life?
One of my sayings that I have been using for 30-40 years now is that there are no problems, but rather only solutions. I try to make it a habit that when a problem arises, I ponder it and try to think of a possible resolution. I don't believe there's nothing that's unconquerable, which I look at in both my work and personal life.


Do you want to work with Penny and her colleagues? Look for available CRA opportunities here.

Did you enjoy Penny's story? If so, share it with your networks via the below links.