Meet Rebecca Surrao: Senior Data Management Lead
"Everyday is different and presents its own sets of challenges and accomplishments."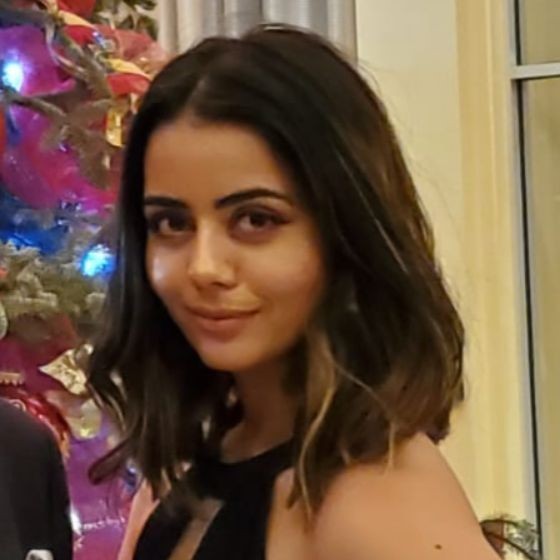 Rebecca talks about her day-to-day activities as a Senior Data Management Lead and why Parexel's core value of Empowerment and Accountability stand out to her.
Please introduce yourself and your role at Parexel.
Hi, I'm Rebecca Surrao and I work as a Senior Data Management Lead at Parexel.


How does a day in your job look like? What are your core responsibilities?

Highlight issues/risks to delivery by understanding interdependencies. Define mitigations and drive to resolution with cross-functional stakeholders as part of Risk Management Plan.

Review of the Master Services/Service Level Agreement, and/or contract to manage toward sponsor-specific metric targets/Key Performance Indicators.

Host and attend cross-functional meetings. Prepare Meeting Agendas and Minutes, comply to action and decision logs.

Prepare and

participate in Bid Pursuit meetings

.

Present with confidence and as a cohesive Parexel team with other functions.

Ensure compliance to Standard Operating Procedures, ICH/GCP Guidelines

.

Maintain inspection-ready Trial Master File.

Prepare for and participate in audits and inspections for internal, sponsor, and regulatory agencies.

Ensure appropriate project level resourcing of staff and staff assignments. Identify and request functional staff necessary for the project team.

Regular review and update of DM resources to ensure alignment with contracted budget, project resource forecast, actuals, and demand, utilizing the necessary systems and tools.

Provide Data Management functional input, considering the impact of the initiative and the impact on Data Management and Parexel as a whole.

Collaborate with other functions as appropriate to provide meaningful functional feedback on the initiative.

Maintain training compliance as per Job Roles assigned, including On-the-Job training.

Deliver Project Specific Training to internal DM team.

Address training needs, as per Development Goal/s identified.

Deliver On-the-job training where needed/requested.


When did you join Parexel and why did you choose Parexel?
I joined Parexel in May 2021. The reason why I chose Parexel is because the organization maintains a great work-life balance and goes the extra mile to ensure employees remain committed on the job by providing extra-curricular activities like Yoga, which employees can attend in their downtime.
What skills are needed to be successful in as a Data Management Lead?
Data Management Leads are expected to be leaders and guide the Data Management team towards study success. The DML must pay attention to detail, remain organized, and efficient throughout the project lifecycle.
What would you like people to know about your job?
Data Management is an integral part of the project lifecycle and drives the success of a clinical trial. My position holds responsibility of the Data Management team to ensure the data captured in the database is accurate and complete from study start-up through close-out.
What about your position challenges you most?
My position requires me to provide oversight to individuals on the Data Management team. The ability to multi-task while maintaining a clear line of communication is essential to the job and can be challenging at times.
What excites you most about the work you do?
Each day is different and presents its own sets of challenges and accomplishments. This keeps me both excited and motivated.
Has there been a time during your career at Parexel that has been rewarding?
I joined Parexel over a year ago and was awarded a promotion because Parexel recognized my accomplishments during this time. It keeps me motivated knowing my success is appreciated by the organization.
Which Core Value resonates most with you and why?
Empowerment and accountability – As a Data Management Lead it is my responsibility to ensure my team feels empowered to stay driven and deliver successfully on everything we do; while remaining accountable for all Data Management activities.
Tell me something most people don't know about you.
I truly enjoy my career in Data Management and all the challenges and successes that come with it.
What do you enjoy when you're not at work?
Spending time outdoors (weather permitted) and taking my dog on long walks.
If you wrote a 'user manual' for how people should interact with you, what would be the most important point in the manual?
Be honest, be friendly, and be courteous.
Do you want to work with Rebecca and her colleagues? Look for available opportunities here.

Did you enjoy Rebecca's story? If so, share it with your networks via the below links.