Spotlight Location: Germany
–

Berlin and Schönefeld
Work with experienced colleagues in roles that put the patient first and offer career growth.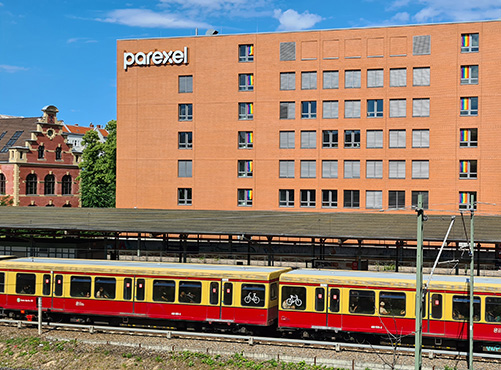 Highlights
750+ employees
Office, Early Phase Clinical Unit and Logistics Depot
Knowledge sharing by long-tenured and highly skilled staff
Diversity of 40+ nationalities
Good public transport (Westend S-Bahn)
What it is like to work at Parexel, and specifically Parexel Germany?
Working for Parexel means always remembering that at the center of clinical research is a patient whose life could change – forever – thanks to us aiding in the drug and medical device development. If that thought excites you, Parexel is the place to be. Join us in doing it with heart, moving forward with a focus on the patient and a can-do mentality. Parexel Germany has a strong voice in the global organization, leveraging our unique expertise and skills from employees of 40 nationalities with 50 % of staff being with us for over 10 years.

Our roles
The clinical research industry has great potential for career development and provides many opportunities. Germany places 1st in Clinical Trials conducted in Europe and 4th worldwide (after US, China, Japan), and overall Germany has a strong Pharmaceutical industry.
The largest departments in our German Location are Clinical Operations, Early Phase Clinical Unit, Clinical Logistics, Data Operations and Project Leadership.
Do you want to be part of our journey?


Highlighted Benefits and Initiatives
Flexible Work Arrangement
What's your preference? In-office, home-based, or a mix? Choose the right work arrangement for you! Depending on your role and location, working remotely, in an office (or in a hybrid model) is a viable work arrangement consistent with Parexel's approach to fostering an inclusive, flexible and productive work environment.
Learn more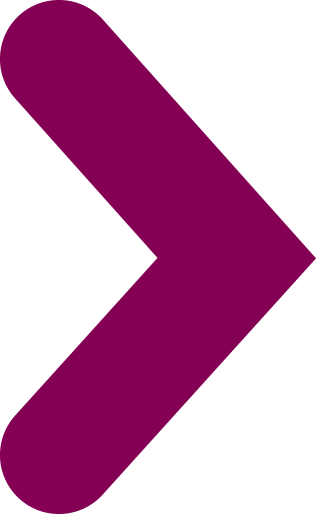 Mental Health Program
Parexel Germany offers Mental Health support through the "Fürstenberg Institute", which offers counseling and prevention services to help with mental overload caused by changes, digital stress, or private problems. This service is free and openly available for each employee and all times and situations.
Training and Development
Parexel Learning and Development department supports both the immediate training needs and the long-term development investment in our employees. We offer several mentoring programs, regular lunch&learns as well as diversity and inclusion training.

Parexel Germany's Diversity, Equity and Inclusion (DEI) initiatives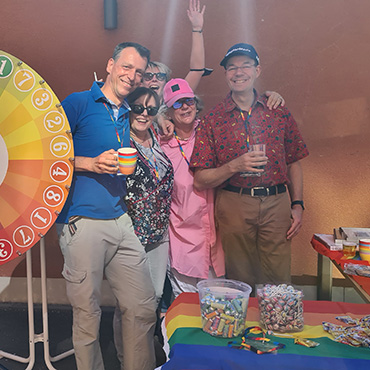 Our German DEI committee is passionate about making our workplace better, safer and inclusive for all.
We want to create a safe and confidential environment

where everyone feels comfortable sharing their experiences with us.

We want to host events and initiatives in Germany and beyond; raising awareness, getting into dialogue and celebrating

across the board.

We want to hear everyone's ideas

on what you'd like to see.

Parexel Germany supporting Ukraine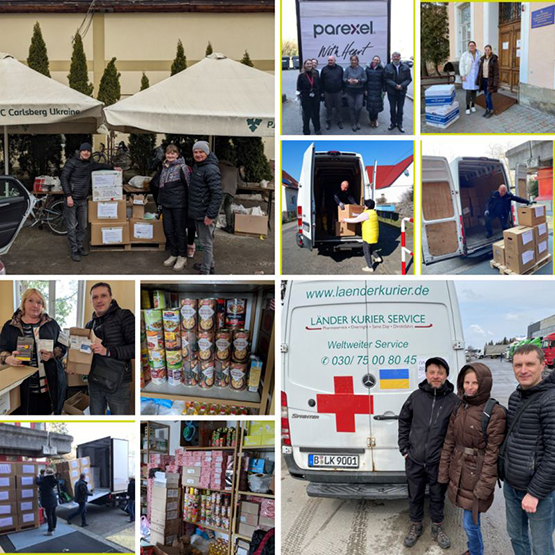 When the invasion of Ukraine began, Early Phase colleagues in Berlin immediately began coordinating a massive charitable initiative to collect and deliver much-needed food, medicine and supplies for Ukraine. Employees helped buy, collect, pack, coordinate delivery, and donate their "Recognition points" as vouchers from our Bravo! internal rewards and recognition platform. Colleagues in Ukraine helped distribute the goods and made sure they get to areas in need.

"Get Together Day" Summer Celebration 2022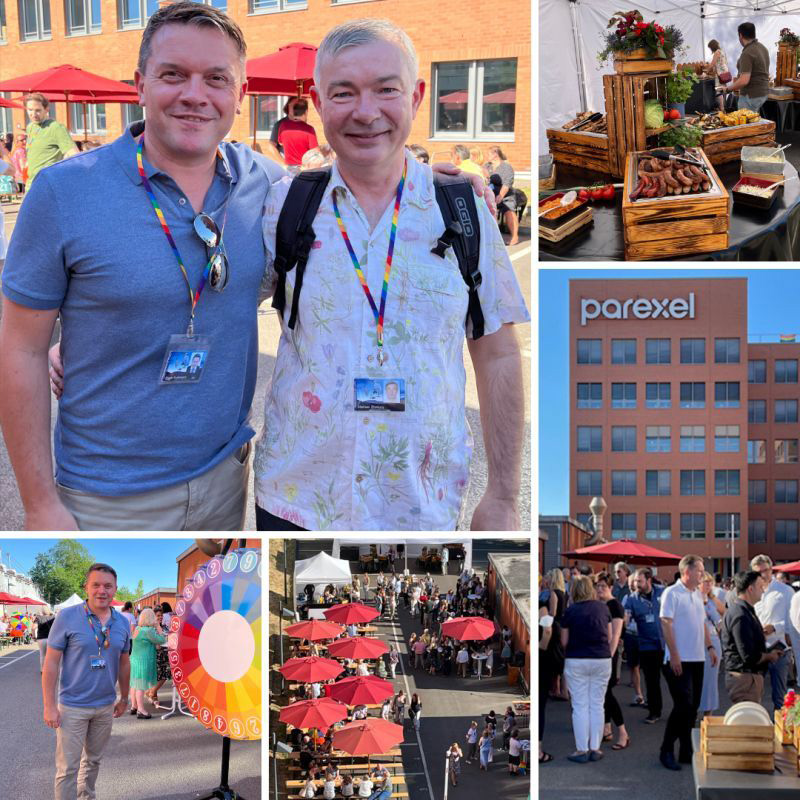 We kicked off summer with a special "Get Together Day" held in the parking area outside the Berlin office, engaging in a full day of games, social activities, participating in face-to-face team-building meetings — and most importantly, meeting in person again!

In addition to food, fun and fellowship, the occasion was also a learning and informative opportunity for the 250 colleagues in attendance to take a guided tour of the European Distribution Centre (EUDC), celebrate pride month, meet the DEI committee, attend a staff assembly and meet with colleagues from HR and IT on any questions or concerns.

Our locations in Germany
Office

Am Bahnhof Westend 15, 14059 Berlin

Early Phase Clinical Unit

Campus DRK Kliniken Berlin Westend, Haus 18, Spandauer Damm 130, 14050 Berlin

Depot

Thomas-Dachser-Allee 1c, 12529 Schönefeld